In the wake of yet more record-breaking real estate price growth on the Northern Rivers earlier this month, Ballina Shire Councillor Ben Smith says state and federal politicians have failed to take on the elephant in the room.
'We treat housing heavily as an investment or a get rich quick strategy,' Cr Smith says, 'we have the parameters around that, whether that be negative gearing and all the other bits and pieces at federal level, but also then at state level, they create this environment that has fueled prices by over 400% in the last 20 years'.
Cr Smith jokes that you'd have to be Elon Musk to have had an income increase in line with property prices but says he's serious when it comes to housing affordability and wants to see action.
The Ballina Shire Council is about to release its housing affordability strategy, which Cr Smith recently successfully moved to have include provisions for a stakeholder committee representing those working on the frontline of the Northern Rivers housing crisis.
'Groups like North Coast Community Housing and Social Futures and others,' Cr Smith says, 'to essentially leverage the resources that everyone has out there to do basically as much as we physically can on the ground'.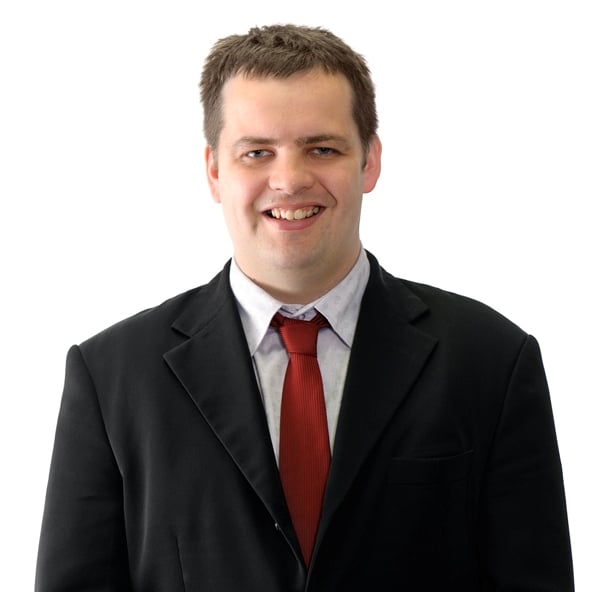 Twenty years of housing supply in the Ballina Shire exposes need for housing affordability rethink
Cr Smith says the collaboration could include 'trying to leverage maybe council land', investigating 'ways to speed up a process' for housing organization projects on the 'planning side of it', or 'certain things where they might be able to work together to get better bang for your buck'.
The local government representative was underwhelmed by the NSW government's release of its Housing 2041 strategy in early May, describing it as a 'visionary document'.
The strategy includes the idea of a new database available to anyone to look up public land and submit ideas for housing.
'I fully support the idea of making available as much land as possible,' says Cr Smith, 'but it's not necessarily going to change the dynamics'.
Cr Smith says the government would have to artificially set lower than market rates in order to make some portion of investment 'less attractive'.
He says this would reduce 'some of the heat on the market' and create a situation where housing became more affordable 'by default', both reducing rental prices and entry level into the housing market.
'Our town planners have gone through and they've got 20 years of land supply in the Ballina Shire,' Cr Smith says, arguing against the idea of land supply as the issue.
Spend stamp duty on social housing, says local gov rep
The government's Housing 2041 strategy also refers to extra resources for the Land and Environmental Court to fast-track applications described as 'blocked' in the system.
Tweed Mayor Chris Cherry has acknowledged a backlog of development applications in the council's system over the past 12-18 months but has called for the government to increase funding for resources in local government planning departments rather than in the LECs.
'It would be so much more practical and non-combative to do it at the planning level,' Cr Cherry told The Echo.
Cr Smith says the government's strategy appears to want to'get rid of the red tape and reduce the planning system'.
The Ballina Shire councillor says the state's existing housing affordability SEPP set of regulations, introduced in 2009, already 'ticks boxes' for housing affordability.
The local government representative proposes reallocating funds collected from the state's stamp duty revenue towards social and affordability housing.
'If properties are constantly being flipped, if a portion of that income is actually then being redirected to affordable housing, again, we can change the dynamics there in the markets and make housing practically affordable,' Cr Smith says.
Federal opposition won't commit to changing affordable housing definitions
On a recent jaunt to the Northern Rivers, federal Labor's housing spokesperson, Member for Blaxland Jason Clare, met with representatives from the Byron Community Centre and announced part of the opposition's budget reply.
Mr Clare said if Labor was elected at the next federal election, it would invest $10 billion into a fund to build 20,000 social housing homes across Australia and 10,000 'affordable housing' homes.
But the Labor rep stopped short of promising funding targets specific to the Northern Rivers, let alone the Byron Shire, despite visiting both Byron and the Tweed that day along with Country Labor Member for Richmond Justine Elliot.
Aspiring Labor Byron Mayor candidate Asren Pugh joined them for the media gathering in Byron's CBD where reporters challenged the definition of housing affordability.
But again Labor's alternative to the status-quo lacked punch: the federal housing spokesperson spoke of a need for more meetings between federal and state housing ministers to get the conversation happening.
Back in the Ballina Shire, Cr Smith sees a need for housing affordability to be defined more closely in terms of income in this region.
'Affordable housing in Mosman, it could be very different to affordable housing in Casino,' Cr Smith says, 'everyone should be able to afford a place to live, whatever those wages are'.
'If households are paying more than 30% of their income for housing,' the earlier document continued, 'such households are referred to as experiencing "housing stress"'.