A former Byron Shire mayor says the council's emergency plans lack an emergency protocol and that important information was missing from the council's website when floods hit last week.
'There wasn't much available on the website,' Jan Barham wrote to The Echo on Tuesday, 'to find the info I had to do a general Google search'.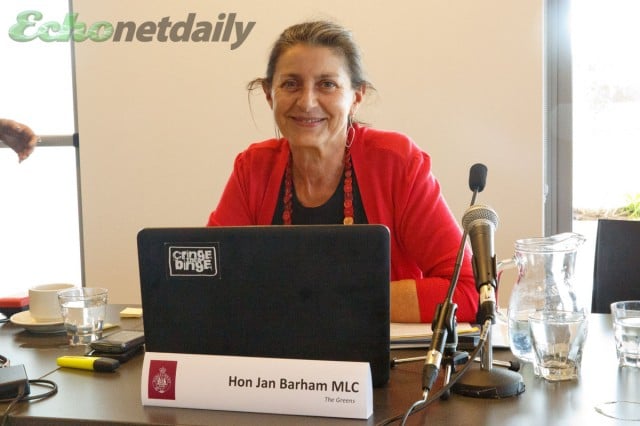 'Also I noted that there was a lack of recognition of a Byron Shire Council Emergency Committee when they did the report last meeting,' Ms Barham continued.
'I think it's essential that there are both councillors and community members on a committee like this,' she said.
'Also the available docs did not include the appendices.'
Byron Council's emergency plans
Ms Barham, who also used to be a Greens member of the NSW upper house, sent The Echo copies of the Tweed / Byron Emergency Management Plan and Tweed / Byron Emergency Recovery Plan, which she said weren't available on the council's website when she looked.
The Echo searched for both documents and instead found emergency plans for events including coastal erosion and bush fire.
They are available here:
tweed-byron-local-emergency-management-plan
tweed-byron-local-recovery-plan-2019
Other local governments, including the Tweed Shire Council and the Ballina Shire Council, had the relevant documents easily available via searches on their websites.
Emergency dashboards missing emergency protocol, says former mayor
Most councils, including the Byron Shire Council, have online emergency dashboards with links to relevant agencies.
But Ms Barham said the dashboard was a 'data rich area that was difficult to download' during the crisis.
'It doesn't provide the documents that advise people what to do,' Ms Barham said, 'for example, a localised Emergency Management Plan or Recovery Plan or the Emergency Protocol'.
Council emergency plans accused of missing crucial details
The former mayor and Greens state upper house member sent The Echo her analysis of the council's emergency planning.
Ms Barham said the documents didn't say where an Emergency Operations Centre or Hub was to be or what had been done to have it organised.
There was no Emergency Weather Protocol, Ms Barham said.
Furthermore, she said, the planning documents failed to advise what technology would be deployed in the event of an emergency or where.
The Echo has asked the Byron Shire Council for a response to Ms Barhman's concerns.