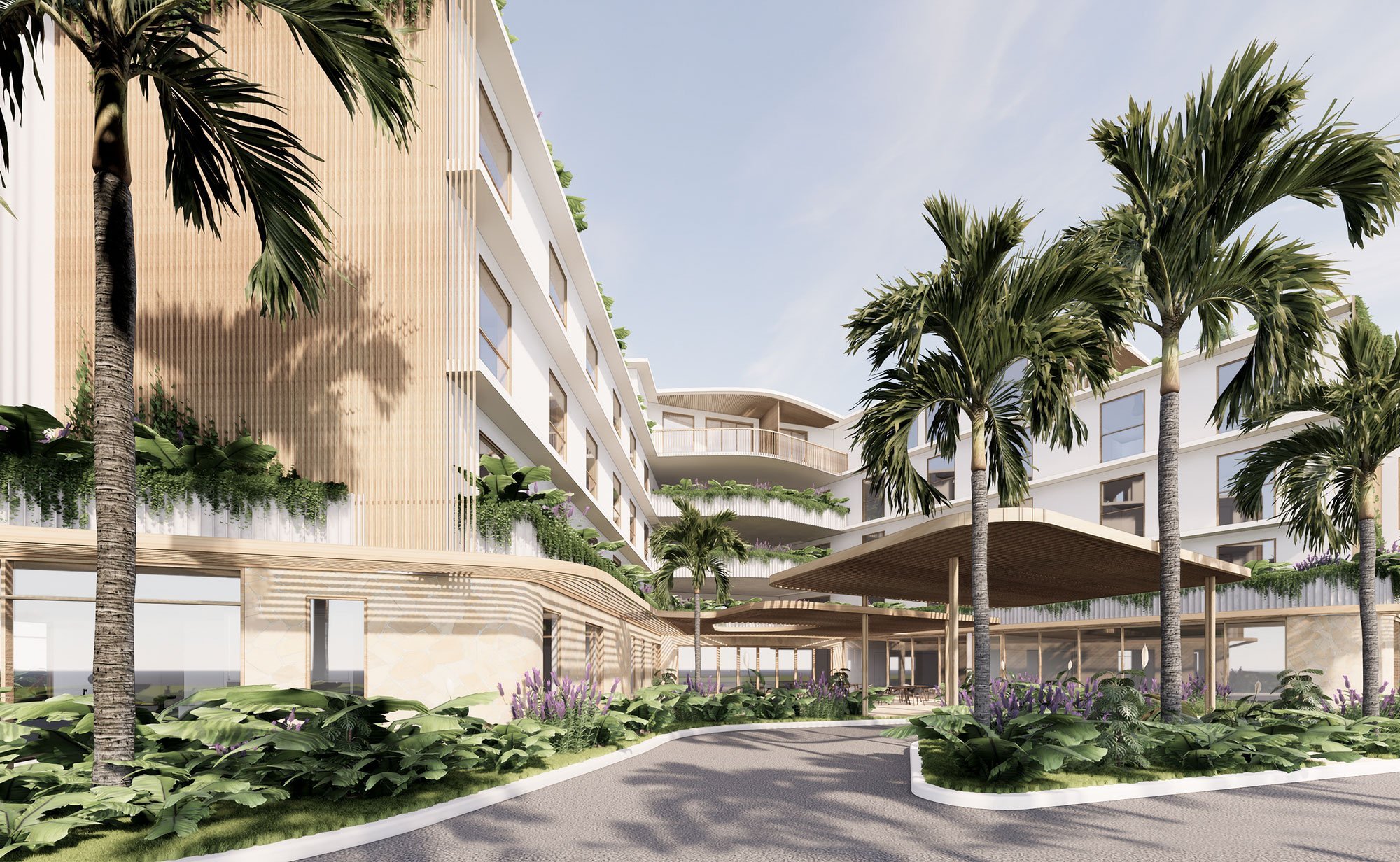 The developers of new $150 million redevelopment 'designed to meet the growing and evolving needs of seniors in the region', are inviting Kingscliff residents to take part in community consultation.
The proposed site would provide a combination of 120 residential aged care beds, including dementia care places, and about 235 independent living apartments.
Uniting NSW.ACT wants to hear what the community has to say about their plans. They say that this is a significant investment in Uniting Kingscliff and will assist to meet the growing need for seniors' services on the north coast.  
Uniting says they have a vision to support the Kingscliff community by providing quality, person-centred aged care, independent and retirement living and community services to respond to the needs of older people within the community.  
Local community is important
Uniting's Head of Property Development Adrian Ciano said the local community was important to Uniting and that this redevelopment was an investment in the long-term future of Kingscliff.  'The redevelopment of Uniting Kingscliff will enable us to meet the increasing needs of the community in one location. Uniting is responding to the care needs of the community by bringing together uses that provide a continuum of care.'  
'We have been providing aged care services on the far north coast of New South Wales for 30 years. In Kingscliff, we are proud to offer residential aged care services. 
'We're committed to continuing to support the local community for many years to come, so we're planning to revitalise, upgrade and expand Uniting Kingscliff. During the construction of the project there will be 440 new jobs created for the local community.' 
Employment opportunities
'Employment will range from short-term jobs in construction, through long-term roles providing care and other support services. The care and support service roles are in addition to the 440 jobs created during construction.'  
Uniting says the plans also include modern facilities to promote health and wellbeing including an outdoor pool, function and activity spaces, seniors' gym, hairdressing salon, café, day spa, consultation rooms for medical and allied health professionals, cinema and chapel. 
Uniting Director of Property and Housing Simon Furness said Uniting's aim was to share Uniting Kingscliff with the local community.  'We are looking to build services that encourage a socially inclusive community where people feel they are active members, regardless of age and the level of support they need. 
'Uniting last week met with current Uniting Kingscliff residents and their families to discuss the redevelopment, and how they would be supported through the process. 
Community consultation integral part of planning
'Community consultation is an integral part of the planning process and will help us better meet the needs of the Kingscliff community. 
As part of a community consultation process, Uniting will host in-person and online information sessions for the community and key stakeholders in the coming weeks. 
'There has been an acute focus on ensuring the design of the project reflects the history of the local area and considers the site's natural features and coastal setting. 
 'The project is adopting environmentally sustainable development initiatives including energy and greenhouse gas emissions reduction, water efficiency and conservation, energy efficient appliances and fixtures, as well as electric charge vehicle stations. This is in line with Uniting's mission of being carbon neutral by 2040.' 
 'The development is also proposed to incorporate community facilities intended to promote interaction and the participation of residents and the surrounding community.' 
The plans will be placed on public exhibition early next year, with Uniting aiming for the first stage of construction to begin in 2024, if its plans are approved. 
For more information, visit: www.uniting.org/unitingkingscliff, phone 1800 864 846, or via email at [email protected].