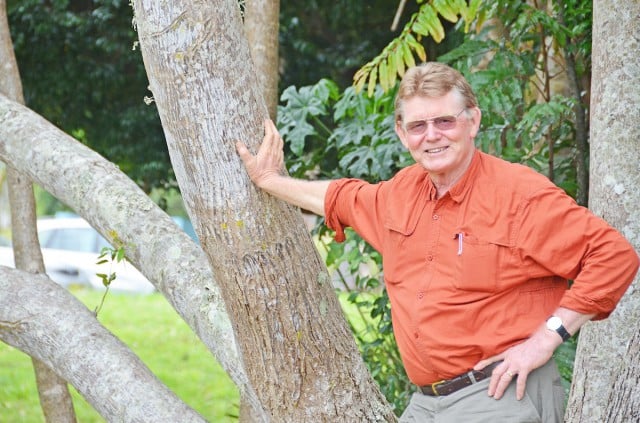 Lismore city council and Byron shire council are the only two councils in Australia that have been selected to join a panel at the Australian Climate Leadership Summit in Sydney on 5 November.
Lismore's Deputy Mayor Councillor Simon Clough will be a panellist at the summit, with outcomes and recommendations presented at COP21, the UN Climate Change Conference in Paris this December.
'This is a wonderful honour and a real testament to the leadership Lismore City Council is showing in reducing our emissions and committing wholeheartedly to renewable energy,' Cr Clough said.
'A large part of being chosen to speak at the summit is our commitment to self-generate 100% of our electricity needs from renewable resources by 2023.
'This is a fantastic opportunity for Lismore to contribute to this national event. The Northern Rivers is at the forefront of nationally significant renewable energy initiatives and Lismore City Council is helping to lead the way."
In October, Council approved the 'Farming the Sun' business model for Australia's first council-community solar farm, known as Lismore Community Solar.
"This is what sets us apart from other councils: we are taking the initiative and making bold goals that are not about the bottom line but about building our region's resilience," Cr Clough said.
'We have worked really hard over the past five years to become more sustainable as an organisation, which puts us in good stead for achieving our renewable energy goal. We have reduced our electricity consumption by 22 per cent in five years, we have our state-of-the-art Materials Recovery Facility, which means waste now only contributes to 1 per cent of our emissions, and we have Australia's first electric car powered by the sun."
COP21 2015 will, for the first time in over 20 years of UN negotiations, aim to achieve a legally binding and universal agreement on climate, with the aim of keeping global warming below 2°C.
'The UN Climate Change Conference in Paris is our next best chance to get countries from around the world making meaningful commitments to protect our planet from the potentially catastrophic effects of climate change,' Cr Clough said.
During the summit, Byron and Lismore councils will also take part in a recognition event for signatories to the world's largest coalition of local government leaders addressing climate change, known as the Compact of Mayors.
Through this commitment, the councils have been recognised as leaders in addressing climate change and creating the economy of the future.
The commitment to the Compact of Mayors will be recognised in the presence of the Ambassador of France, His Excellency, Mr Christophe Lecourtier.
CDP Director Australia and NZ James Day said local governments have a critical role to play in addressing climate, with authority over many key aspects of climate policy such as the built environment.
'We congratulate the forward-thinking councils and people of Byron and Lismore,' Mr Day said.
'By taking a leading role in securing the future of their local economies, they are ensuring their community is resilient in the face of climate change.'
The Paris conference is expected to attract close to 50,000 participants and will be held from 30 November to 11 December 2015.