So…
Mandy's off to Blues and these are the things she really ( really, REALLY), want to see.
Allen Stone
With three albums under his belt, singer/songwriter Allen Stone proves himself deeply devoted to making uncompromisingly soulful music that transcends all pop convention.
He is, without a doubt, one of the most breathtaking soul artists in the world today.
Drawing inspiration from musical heroes including Stevie Wonder, Stone gracefully blends everything from edgy soul-pop and earthy folk-rock to throwback R&B and Parliament-inspired funk. He has performed on the likes of The Late Show with David Letterman, graced the pages of the New York Times, performed with Macklemore, landed a gig as the opening act for soul legend Al Green, and this Easter weekend Stone plays Bluesfest.
Saturday and Sunday at Crossroads stage
Monday at Jambalaya stage
Archie Roach
A Bundjalung/Gunditjmara man, Archie Roach OAM is one of Australia's beloved, respected and admired singer/songwriters with a voice and sensibility that is this country's most important songline.
A venerable and dignified performer, he captured the hearts and minds of a nation in 1990 with Charcoal Lane and the landmark song Took the Children Away. Now, celebrating the 25th anniversary of Charcoal Lane, which includes the original album remastered plus newly recorded versions of Charcoal Lane material by Paul Kelly and Courtney Barnett, Briggs, Gurrumul and Dewayne Everett-Smith, Dan Sultan and Emma Donovan and others, plus 1990 Triple J 'Live at the Wireless' recordings, he has made a triumphant return from incredible adversity and personal pain, bold enough to come back to the stage and the spotlight and tell us what he has learned.
Charcoal Lane won two ARIA awards, gold status in Australia, was acclaimed in US Rolling Stone's Top 50 Albums for 1992, and entered into the National Film and Sound Archive's (NFSA) prestigious Sounds of Australia register. Looking back, it may mean more that Archie's truthful song and the humanity that made Paul Kelly and Steve Connolly want to produce this first album was honoured with a Human Rights Award.
This was a first in Australia. Archie humbly came to understand the special power of music to make people listen, think and feel so very deeply.
The secret beating heart of Archie Roach's music is the connection to his country and people. Archie's voice, with a tremor like broken moonlight, washes in across the southern ocean. Influenced by gospel, jazz and especially the soulful American singers such as Sam Cooke and Nat King Cole, he was early inspired as a child by a Hank Williams song and which, Archie says, made him pick up a guitar and in time become a songwriter. 
Archie's songs bring audiences together to think of the hurt we cause one another but also the forgiveness that heals and lets us rise above it all.
Friday at Crossroads stage
Ash Grunwald
With unparalleled creativity and an unbridled spirit of diversity, Ash Grunwald has pushed the boundaries of traditional blues, reggae and every genre between, developing a unique brand of Grunwaldian fusion.
His accolades include ARIA wins and nominations, MBAS Blues Performer of the Year 2003 award, AIR Best Independent Blues and Roots Album, LA Critics Award (US) and, in 2009, he garnered a prestigious APRA songwriting award for Blues & Roots Song of the Year.
And this ain't for nought; it's all because of his blistering live sets at sell-out shows throughout the world.
Sunday at Jambalaya
Monday at Crossroads
Brian Wilson
'The inimitable musical genius Brian Wilson comes to Bluesfest this year performing Pet Sounds plus his greatest hits in an extended set featuring an 11-piece band including original Beach Boys member Al Jardine and long-term member Blondie Chaplin (and my talented friend Clare Yerbury on cello!). Pet Sounds was the ground-breaking psychedelic rock album that featured Wouldn't It Be Nice, Sloop John B, and God Only Knows – the song that Sir Paul McCartney called 'the most beautiful song ever written'.
Rolling Stone declared it as the Second Greatest Album of All Time (second only to The Beatles' Sgt Pepper's Lonely Hearts Club Band – is the album that turned the industry on its head, broke all the rules and changed rock'n'roll history, influencing greats including The Beatles, The Who, Radiohead, Elton John, REM and many more.
Twenty-fifteen has marked a triumphant return for Brian Wilson with a brand-new solo release No Pier Pressure, proving his talents continue all these years later. Wilson is sure to deliver an unforgettable Bluesfest moment.
One show only – Monday at the Mojo
Blind Boy Paxton
This young blues musician and vocalist making his Bluesfest debut in 2016 sings and plays banjo, guitar, piano, fiddle, harmonica, Cajun accordion, and the bones (percussion).
Jerron 'Blind Boy' Paxton's sound is influenced by the likes of Fats Waller and 'Blind' Lemon Jefferson. His musical influences are mainly rooted in the early blues from the 1920s and 30s. Jerron's family, originally from Louisiana, moved to LA in the 50s, where he grew up before moving to New York City in 2007, where he currently resides.
Paxton has an eerie ability to transform traditional jazz, blues, folk, and country into the here and now, and make it real. In addition, he mesmerises audiences with his humour and storytelling.
Thursday, Friday, Saturday, Sunday, Monday at Juke Joint

Brotherhood of Blues
Brotherhood of the Blues is all about heart and soul. Their friendship with each other and their passion for the blues provide an amazing insight into the life of a person living with a disability and sharing their story through songwriting, music and performance.
The band is fronted by three talented young Aboriginal men with various disabilities such as cerebral palsy and autism. Luke Murray, John Cieslak and Zac Paden started writing songs together as part of a music program held at RED Inc, a Lismore-based disability support provider.
The Brotherhood of the Blues feature powerful and inspired vocals over a killer rhythm section featuring Harley Bodenham (guitar) and Vincent Bashford (drums) with keyboard and backing vocals performed by renowned music industry veteran Taya Oxley.
The band's tastes are drawn from hip-hop and soul through to Delta blues and beyond, therefore they have an inspired and eclectic sound.
The Brotherhood of the Blues will be sharing their story and their love of the blues with you this Easter.
Friday and Saturday at Juke Joint
Chain
Since the late sixties and early seventies, Chain has steadfastly remained the most influential blues/rock band in Australia. Veterans of Bluesfest, Chain return for the sixth time in 2016 as they sit poised on the cusp of their half-century landmark since first forming in 1968.
The only blues band to have a number one song Black 'n' Blue, and a number two Judgement on the Australian charts, they also proudly hold the prime distinction of probably the longest permanently released album in Australian rock history.
Toward the Blues has been released since 1971 and has attained double gold album status. Together with singer Matt Taylor's number one I Remember When I Was Young, their achievements have assured them an honoured place in rock history.
Chain's latest album Sweet Honey retains the earthiness of the 70s while encompassing the insights and musicality generated from a lifetime of experience in the blues genre. With four decades of recordings and live performances under their belt, Chain are an entertainment experience not to be missed.
Thursday and Friday at Juke Joint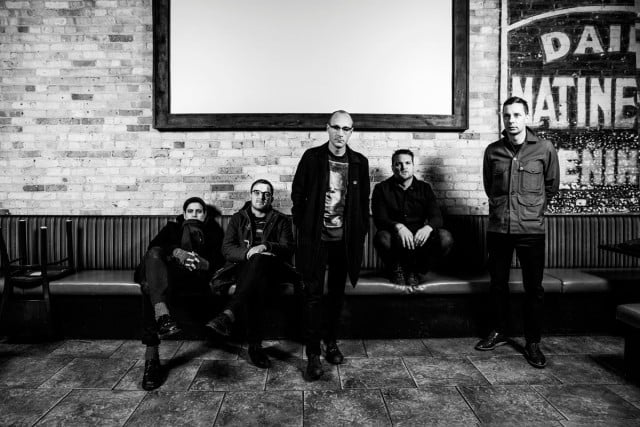 Cold War Kids
Hard-working and enduring indie rock and blues rock Californians, Cold War Kids are 10 years into their impressive career reaping sky-high praise from a mid-2000s blogosphere then growing wings as a live show juggernaut.
They're selling out tours on the back of the release of their fifth album Hold My Home and continue to gain fans worldwide.
Citing influences including The Smiths, Tom Waits and Radiohead, and made up of two former Modest Mouse members, Cold War Kids are loved for their musical craftsmanship, spontaneous punk rock locomotive live shows, and enduring cool factor.
Thursday at Crossroads
Con Brio
Known for their fiery live shows, Con Brio is a living, evolving testament to the power of soul.
Fronted by the phenomenal Ziek McCarter, an enigmatic showman whose stage presence calls to mind the charisma of a young Michael Jackson or James Brown. Based in San Francisco, Con Brio have a relentless drive for experimentation, for pushing their technical ability higher and for reaching beyond the familiar.
Thursday at Crossroads stage, Friday and Sunday at Delta stage and Saturday at Mojo
D'Angelo
Winner of the Grammy for Best R&B Song Really Love and Best R&B Album for Black Messiah, D'Angelo makes his Bluesfest debut this Easter. Michael D'Angelo Archer was born in Richmond, Virginia, the son of a Pentecostal minister.
He began teaching himself piano as a very young child and, at age 18, he won the amateur talent competition at Harlem's Apollo Theatre three weeks in a row. In 1991, he signed a publishing deal with EMI. D'Angelo's first major success came in 1994 as a writer/producer, helming the single U Will Know on the Jason's Lyric soundtrack; that helped lead to the success of his debut solo album, 1995's Brown Sugar, which went on to sell more than two million copies.
With the title track Lady, the album continued to soar on the charts, defining D'Angelo as one of the founding fathers and leading lights of the neo-soul movement of the mid-to-late 90s, along with artists such as Erykah Badu, Lauryn Hill and Maxwell.
After more than a decade-long hiatus, D'Angelo returned in December 2014 with his latest and 2016 Grammy-nominated album Black Messiah, which debuted at number five in its first week of release on the Billboard 200 charts and received critical acclaim.
Thursday and Saturday at Mojo
Digging Roots
Canadian group Digging Roots bring their eclectic blend of folk-rock, pop, blues and hip-hop to the Bluesfest stage for the first time this year.
Formed in 2004 and three short years later awarded the Canadian Aboriginal Music for Best Group, their first album Seeds was nominated for Aboriginal Album of the Year at the Juno Awards in 2007, an honour they attained in 2010 for their subsequent album We Are.
Their latest offering For the Light was inspired by their travels, firmly inhabiting roots and blues with a nomadic wanderlust; confidently exploring other terrains from the inner cities, the backroads and all the places between.
The husband-and-wife songwriting team Raven Kanatakta and ShoShona Kish have written and produced a collection of love songs that reflects a maturing sense of storytelling.
Thursday at Delta stage
Friday at Juke Joint
Dustin Thomas
Big hair, big smiles, and a whole lot of love.
That's how you'd describe wild-hearted globetrotter Dustin Thomas, making waves worldwide with his infectious and captivating blend of beat-box/soul folk.
Armed with a voice, a guitar and universal anthems of faith, love, and war, this young artist continues to inspire hearts around the world on his mission of music, joy, and peace.
Friday at Delta stage
Sunday at Juke Joint
Elle King
If you're not already familiar with Elle King you soon will be. The sassy musician who loves both banjos and hobos has just been nominated for two 2016 Grammy Awards for Best Rock Song and Best Rock Performance for her hit Ex's & Oh's.
Elle King's musical style encompasses country, soul, folk, rock, and blues. Born in Ohio and raised in Brooklyn, Elle retains her roots in a style that blends those worlds of both grit and mid-western charm. She ties her old soul and rock'n'roll influences into a sound that's all her own.
Friday at Mojo stage
Saturday at Delta stage
Frazey Ford
Founding member of critically acclaimed group The Be Good Tanyas, Canadian singer/songwriter Frazey Ford brings her smooth, opulent and electric voice to Bluesfest this March.
Friday at Delta stage
Saturday at Juke Joint
Eugene Hideaway Bridges
Eugene 'Hideaway' Bridges returns to Australia with his brand-new album Hold On a Little Bit Longer, already nominated for two WC Handy awards. Eugene's tour also marks his fiftieth anniversary as a performer – and his eighth year at Bluesfest.
This seasoned muso started playing at the age of three with his father, bluesman Hideaway Slim. Born in New Orleans, Eugene is a nomadic musician living his life on the road travelling from America through Europe, to Australia with many other stops between.
He has a huge voice and great guitar skills to match, delivering blues music laced with soul, funk, gospel and rock.
Thursday at Juke Joint
Friday at Delta stage
Grace Potter
The multi-platinum-selling, Grammy award-winning multi-instrumentalist Grace Potter has collaborated and performed with serious players in music including The Rolling Stones, Kenny Chesney, Gov't Mule, The Avett Brothers, Wayne Coyne of The Flaming Lips, and Nick Oliveri of Queens of the StoneAge.
The blues/country/pop/rock star brought the house down at Bluesfest two years ago, earning her a swarm of new fans with her high-energy performance, powerful vocals, and inspired original songs that twist, turn and unapologetically rock.
Grace Potter's epic musical journey reaches a new milestone with the arrival of her solo debut Midnight, heralded as 'surprising, revelatory and wildly original', packed with infectious, strong, sassy, and smart songs such as Alive Tonight, Empty Heart and Look What We've Become.
Friday at Mojo stage
Saturday at Jambalaya
Graham Nash
A pivotal and founding member of one of the UK's most successful pop groups, The Hollies, and now of supergroup Crosby, Stills and Nash, Graham Nash's rich vocals and harmonies have shaped a generation of folk, country and pop music.
In a career spanning more than fifty years, Nash has explored and created a diverse catalogue covering pop, rock, folk, jazz, blues, psychedelia and progressive rock – all layered with his complex and delicate vocal arrangements that ultimately carved the signature sounds for The Hollies and Crosby, Stills and Nash.
Nash's passionate voice continues to be heard in support of peace, social and environmental justice.
The No Nukes/Musicians United for Safe Energy (MUSE) concerts he organised with Jackson Browne and Bonnie Raitt in 1979 remain seminal benefit events. In 2011, Nash was instrumental in bringing MUSE back to the forefront with a concert to benefit Japan disaster relief and groups promoting non-nuclear energy worldwide.
In September 2013, Nash released his long-awaited autobiography Wild Tales, which delivers an engrossing, no-holds-barred look back at his remarkable career. His new studio album This Path Tonight will be released this year.
Friday at Crossroads
Sunday at Mojo
Harts
Often labelled as 'a one-man musicmaking machine', Darren Hart, better known as Harts, is a musician, singer/songwriter, multi-instrumentalist, composer and music producer from Melbourne who will be making his Bluesfest debut as a duo with his drummer in tow.
Harts has become known for his Jimi Hendrix-like guitar playing and unique blend of funk, pop, rock and soul music, which has earned him praise worldwide. Most notably from iconic music legend Prince, who flew Harts out to his Paisley Park Studios in Minneapolis USA to meet and play with him in 2014 saying, 'He reminds me of how I was at that age'.
Thursday at Crossroads
Saturday at Mojo
Hiatus Kaiyote
This year Australian future soul band Hiatus Kaiyote makes their Bluesfest debut.
In a short time this quartet has embarked on an odyssey that began in bohemian Melbourne and has taken them to the Grammy Awards and beyond.
This year alone they have toured 19 countries and performed around 160 shows.
They have also been nominated for a 2015 ARIA Award for Best Urban Album of the Year. There is light-heartedness in everything they do including playfully dubbing their transcendent hybrid of jazz, psychedelia, soul, R&B, funk, hip-hop, electronica and worldbeat 'multi-dimensional, polyrhythmic gangster shit'.
Thursday and Saturday Mojo
Hussy Hicks
Since forming Hussy Hicks in 2006, Julz Parker and Leesa Gentz have forged their own very unique stamp on the Australian music scene.
With influences drawn from blues and country, and from their travels, combining a distinctly Australian roots edge with European Gypsy guitar, Arabic rhythms and optimistic social commentaries.
These previous winners of the 2010 Bluesfest Busking Competition have gone on to tour internationally.
Friday at Juke Joint
Sunday at Delta
Jackson Browne
For the first time in ten years, singer/songwriter Jackson Browne returns to Bluesfest! In a career spanning more than 45 years, he has released nineteen albums: 11 Top 40, four platinum, three multi-platinum, and two gold.
His classic 1977 Running on Empty is seven times platinum. His new studio album, Standing in the Breach, is a collection of ten songs, at turns deeply personal and political, exploring love, hope, and defiance in the face of the advancing uncertainties of modern life.
Beyond his music, Browne is known for his advocacy on behalf of the environment, human rights, and arts education.
He was inducted into the Songwriters' Hall of Fame in 2007, and the Rock and Roll Hall of Fame in 2004 by Bruce Springsteen, who said to Browne of The Eagles 'You wrote the songs they wished they had written'.
Sunday at Crossroads stage
Janiva Magness
With 25 Blues Music Award nominations and six wins over an illustrious career spanning eleven albums, Magness is among the premier blues and R&B singers in the world today. Her voice possesses an earthy, raw honesty born from her life experience.
She is also a charismatic performer known for her electrifying live shows.
Having just released her eleventh studio album Original, a beautifully put-together album spanning blues, rock and soul, Magness delivers the most powerful and intimate album of her career.
Thursday and Saturday at Jambalaya
Sunday at Delta
Monday at Juke Joint
Irish Mythen
After being the hit of Woodford Folk Festival this year, Irish Mythen makes her Bluesfest debut. This 2015 (Canadian) East Coast Music Association winner, known for her equally powerful and beautiful music, was born and raised in Wexford County, Ireland, and now calls Canada home.
Irish Mythen has travelled the globe and worked with a host of world-renowned artists such as Tom Paxton, The Dubliners and The Pogues. She shared stages with Emmylou Harris, Gordon Lightfoot, and Peter Yarrow, to name but a few.
Irish is a true entertainer who is known for her gripping live shows. She is the storyteller who will grasp your attention and who will bring you on an incredible and emotional journey, as well as the comedian with a joie de vivre who'll have you laughing from the very beginning until long after the end of her show.
Saturday at Delta stage
Monday at Crossroads
Kamasi Washington
Jazz composer, performer, band leader, pianist, drummer and saxophonist Kamasi Washington comes to Bluesfest this year.
His latest album The Epic is a 172-minute triple-disc masterpiece that is both written and conducted by Washington and fuses elements of jazz, soul, classical, hip-hop and even gospel.
The Epic includes a 32-piece orchestra, a 20-person choir, and 17 songs overlaid with a compositional score written by Washington. The album peaked at number five on the US Billboard Jazz Chart, number six on the US Billboard Heatseekers Chart and The New York Times gave the number one spot on their Best Albums of 2015 list. Pulsing underneath is his otherworldly ten-piece band The Next Step.
Each member is individually regarded as among the best young musicians on the planet – including bassist Thundercat, and his brother, drummer Ronald Bruner Jr, bassist Miles Mosley, drummer Tony Austin, keyboard player Brandon Coleman, pianist Cameron Graves, and trombonist Ryan Porter. Patrice Quinn's ethereal vocals round out the ensemble.
Thursday and Saturday
at Mojo stage
Kendrick Lamar
Platinum-selling Grammy-winning rapper Kendrick Lamar is one of the rare artists who has achieved critical and commercial success while earning the respect and support of those who inspired him.
A native of Compton, California, Lamar originally rapped as K Dot and released a series of mixtapes under that name. Youngest Head Nigga in Charge (2003), issued when he was only 16 years old, caught the attention of CEO Anthony 'Top Dawg' Tiffith, who immediately signed a young Lamar to his label Top Dawg Entertainment.
Training Day (2005) and C4 (2009) also preceded his decision to go by his birthname. The latter was issued the same year he became part of Black Hippy – beside fellow Top Dawg artists Ab-Soul, Jay Rock, and Schoolboy Q – a group whose members, for the most part, appeared on one another's mixtapes and albums. Overly Dedicated (2010) was the first Kendrick Lamar mixtape and fared well enough to enter Billboard's R&B/Hip-Hop Albums chart that October.
His first official album, Section.80 (2011), was released as a digital download the following year and entered the Billboard 200 at number 113. By that point in his career Lamar's reputation had been strengthened through guest appearances on dozens of tracks, and he had the support of veteran West Coast stars as well. During a 2011 concert, Dr Dre and Snoop Dogg dubbed him The New King of the West Coast, a notion Dre endorsed more significantly by signing Lamar to the Aftermath label. Lamar went on to reveal himself as an exceptional storyteller capable of making compelling concept albums.
When the nominees for the 56th Annual Grammy Awards were announced, Lamar was listed in seven categories, including Best New Artist and Album of the Year. Lamar remained active during 2013–2014, with touring as well as being sought after for several guest appearances by industry heavyweights worldwide.
It was to be his album To Pimp a Butterfly that took out best rap album and Alright that took out Song of the Year, Best Rap Performance and Best Rap Song!
Thursday at Mojo
Lucky Peterson
Here for his Bluesfest debut, blues New Yorker, guitar maestro Lucky Peterson is set to amaze. With 18 solo albums to his name, Buffalo-born Peterson released his first record in 1969 when he was just five years old – discovered by blues legend Willie Dixon!
His debut hit was 1-2-3-4, a James Brown cover of Please-Please-Please. The Blues Music Award nominee, vocalist, pianist, guitarist, French horn player and gun on the Hammond organ fuses contemporary blues, soul, R&B, gospel and rock'n'roll, blowing audiences away with his energetic quirky live shows on a continued rigorous world tour.
Best known for his hit records Lucky Strikes! and Triple Play, he is a peer of legends, having performed with Mavis Staples, Etta James, Bobby 'Blue' Bland and Little Milton, and has headlined Buddy Guy's Legends, Chicago, famously known as the premier blues club in the world.
Thursday, Friday and Saturday at Juke Joint
Lukas Nelson & Promise of the Real
Another act making their Australian debut this Easter is Luka Nelson & Promise of the Real, performing their blend of 'cowboy hippie surf rock'.
In 2015 the band, alongside Lukas's brother Micah Nelson, became Canadian musician Neil Young's backing band on his thirty-sixth studio album, The Monsanto Years (June 2015), and its accompanying tour.
The Monsanto Years debuted in the Billboard Charts at #21 and on the Australian ARIA Albums Charts at #23. Lukas Nelson & Promise of the Real have also played with the likes of John Fogerty, Bob Weir, BB King and Bob Dylan. 
Lukas first picked up the guitar at age 11 to honour a promise he made to his father, legendary country musician Willie Nelson.
Thursday, Friday and Monday at Jambalaya,
Saturday and Sunday at Delta
Marshall O'Kell
Bluesfest welcomes Marshall O'Kell to his home stage. Rock, mojo-blues and roots, O'Kell offers up a deep, raw, honest, dirty blues sound that grabs you by the throat and then soothes you with a sweet, honey-tasting musical medicine.
With three albums released over 10 years, Marshall has spent the majority of his musical career on the road with his continuous string of live performances crafting him into a rousing, foot-stomping mojo-bluesman like no other.
Named Marshall Dawson O'Kell, the 'Marshall' coming from Jimi Hendrix's middle name and the 'Dawson' from Johnny Winters, a Texan albino slide shredder. Groomed on Hendrix, Winters, Little Feat, Muddy Waters and AC/DC, his journey was set forth before he ever had a choice, a victim of rock'n'roll circumstance.
His current band of musicians hail from the NSW north coast and bring with them a blistering level of addictive, heart- and mind-altering musical energy that leaves you crazy for more.
Thursday at Juke Joint
Monday at Jambalaya stage
Melissa Etheridge
One of the long-awaited Bluesfest debuts for 2016 is iconic rocker, singer/songwriter Melissa Etheridge.
An Academy Award- and Grammy-winning artist, Etheridge will take the stage to perform songs from her new album This is M.E., as well as some of her greatest hits such as Come to My Window, I'm the Only One, Bring Me Some Water, Like the Way I Do and I Want to Come Over.
Known for her iconic raspy, smoky vocals, profound lyrics and riveting stage presence, Melissa will share personal stories about her remarkable journey through life and the inspiration behind some of her most beloved songs.
Since Melissa Etheridge stormed onto the American rock scene in 1988 with the release of her critically acclaimed self-titled debut album, she has been nominated for 17 Grammys and won two, as well as an Academy Award for Best Original Song for I Need to Wake Up from Al Gore's renowned documentary An Inconvenient Truth.
Etheridge even has her own star on the Hollywood Boulevard Walk of Fame among her many accolades. Melissa carved and led a niche in modern rock through her honest and courageous approach to songwriting and performance.
Early in her recording career, Etheridge acknowledged her sexual orientation when it was considered less than prudent to do so. It gave way not only to the world embracing both Melissa and her music, but being an ally and champion for the LGBT community.

Not only a blues rock megastar, songwriting hit maker, and phenomenal guitarist, but tireless advocate for human rights and social change, Melissa Etheridge is a force of change and an enduring talent.
Sunday at Crossroads
Mike Love
Born and raised in Oahu, Hawaii, Mike Love brings a multitude of influences to the table, all tied together by the common goal of making the world a better place.
In his debut album The Change I'm Seeking, Love harkens the legends of roots reggae in both his lyrics and his sound, fusing the simple rhythms of classic reggae with the complex changes of classical and rock music to come up with a style wholly unique to him.
Mike will be bringing his inspiring show, complete with loop pedals and incredible layered sounds, along with material from his new album Love Will Find a Way to Bluesfest. Prepare to be inspired.
Saturday at Jambalaya
Sunday at Juke Joint
Monday at Delta stage
Noel Gallagher's High Flying Birds
Sir George Martin called him 'the finest songwriter of his generation'.
Noel Gallagher's personal influence on the brit/indie rock world is so great that the term Noel Rock was coined to describe the music of artists who were influenced by him – such as Kula Shaker and Cast.
The principal songwriter, lead guitarist and vocalist for megaband Oasis, Noel Gallagher is responsible for one of the biggest singles of all time with Wonderwall.
Regarded as the spearhead of the britpop movement, Oasis, known for hit-making genius that nods to The Beatles, sold more than 85 million albums; all seven studio albums reached number one in the UK, are multi-platinum, and produced 23 Top 10 singles.
The ubiquitous Wonderwall was named the number one song in Triple J's recent birthday Top 100 countdown. Noel released two smash albums in the 2011 multi-platinum self-titled album featuring opuses such as Everybody's on the Run, If I Had a Gun, Dream On and AKA… What a Life!, and Chasing Yesterday, with followup hits Riverman and The Heat of Moment have reached gold inside of six months of release.
Both albums went number one in the UK and Ireland, and reached the Top 10 in at least five other countries. His solo sound, and the new album, extends far beyond what people expect from Noel and his eponymous Oasis sound; it experiments with horns, psychedelia and even space jazz.
Yes, space jazz. Noel Gallagher and His High Flying Birds have racked up 12 award nominations and won an NME Award and two Q Awards in just four years. Find out why at Bluesfest.
Sunday at Mojo stage
Rhiannon Giddens
One of the brightest rising stars in music today, Rhiannon Giddens indisputably stole the show at the T Bone Burnett-curated Another Day, Another Time concert at New York City's Town Hall in 2013.
The Grammy Award-winning former lead singer of African-American folk interpreters Carolina Chocolate Drops, having stepped out on her own, brought the star-studded audience to its feet with her elegant bearing, prodigious voice, and fierce spirit.

On her solo debut Tomorrow Is My Turn, Giddens delivers striking renditions of Dolly Parton's Don't Let It Trouble Your Mind, and Hank Cochran's She's Got You, popularised by Patsy Cline. The album incorporates gospel, jazz, blues, and country, plus a hint of proto-rock'n'roll. Giddens displays an emotional range to match her dazzling vocal prowess throughout.

Thursday and Friday at Delta
Shakey Graves
Alejandro Rose-Garcia, known as Shakey Graves, also makes his Bluesfest debut this year, right on the back of his new album And the War Came.
With a voice likened to early Kings of Leon, the Texan one-man band delivers powerful, absorbing performances accompanying himself on guitar and a handmade kick drum built out of an old suitcase.
Sunday, Monday, Jambalaya

Taj Mahal – solo
Famous for nearly singlehandedly reshaping the definition and scope of the blues, via the infusion of exotic sounds from the Caribbean, Africa and South Pacific, the two-time Grammy-winning singer/songwriter, film composer, guitarist and multi-instrumentalist from Massachusetts has been writing and performing for more than fifty years.
Yes!
The genius of Taj Mahal returns to Australia to perform solo and unplugged for the first time in more than 20 years! For those who don't know, or need gentle reminding of, Taj Mahal's five-star blues pedigree, he formed the Rising Sons, a six-piece outfit that included guitarist Ry Cooder.
The band opened for numerous high-profile touring artists of the 60s, including Otis Redding, The Temptations and Martha and the Vandellas. Around the same time, Taj also mingled with various blues legends, including Howlin' Wolf, Muddy Waters, Junior Wells, Buddy Guy, Lightnin' Hopkins and Sleepy John Estes.
Renowned as an international treasure, Taj Mahal is recognised as one of the most diverse and prolific blues performers in the world, and perhaps, ever.
He has released 26 studio albums, appeared in nine films and written soundtracks for two, received a Blues Music Award, and a Lifetime Achievement Award at the 13th Annual Americana Honors and Awards.
Sunday at Jambalaya
Monday at Crossroads
Tex Perkins and The Ape
Bluesfest is excited about the return of an Australian rock legend and another Byron Bay local, The Cruel Sea's Tex Perkins.
An Australian supergroup like no other, led by Tex, and featuring Raul Sanchez (Magic Dirt) on guitar, Gus Agars (The Dark Horses/The Gin Club) on drums and vocals, style king Pat Bourke (Dallas Crane) on bass and piano, form The Ape: a raunchy, rough-around the edges outfit full of grit, cheek, and unapologetic, dirty rock'n'roll.
One of the most prolific and diverse Australian songwriters and performers, Perkins has collaborated with everyone from Don Walker (Cold Chisel) to Suzie Dimarchi (Baby Animals) and Tina Arena.
The multi-ARIA-award winner has constructed and produced landmark and widely successful projects including his Ladyboyz, Tex, Don & Charlie, The Dark Horses, TnT and Beasts of Bourbon, as well as the highly successful Johnny Cash tribute show, in which he played the lead to resounding acclaim.
Performing with some of the country's most experienced and respected rock musicians in Sanchez, Agars and Bourke, Tex leads an almighty power-packed band that is guaranteed to rock!
Friday at Delta stage
The Blind Boys of Alabama
The Blind Boys of Alabama have the rare distinction of being recognised around the world as both living legends and modern-day innovators.
They are not just gospel singers borrowing from old traditions; the group helped to define those traditions in the 20th century and almost single-handedly created a new gospel sound for the 21st.
Since the original members first sang together as kids at the Alabama Institute for the Negro Blind in the late 1930s (including Jimmy Carter, who will be leading the group at Bluesfest), the band has perservered through seven decades to become one of the most recognised and decorated gospel soul music groups in the world.
In the early 1960s, the band sang at benefits for Dr Martin Luther King Jr, and were a part of the soundtrack to the civil rights movement.
It's almost unbelievable that a group of blind, African-American singers, who started out touring during a time of whites-only bathrooms, restaurants and hotels, went on to win five Grammy Awards, a Grammy Lifetime Achievement Award, be inducted into the Gospel Music Hall of Fame, and to perform at the White House for three different presidents.
Their most recent album, Talkin' Christmas!, a collaboration with Bluesfest legend Taj Mahal, continues the band's streak of creating original and interesting work. It includes new versions of Christmas standards, covers of hidden gospel gems, and seven brand-new holiday songs – six of which are the first Christmas songs ever penned by the Blind Boys themselves.
Unmissable.
Spine tingling.
Life changing.
Sunday at Crossroads
Monday at Mojo
The Cat Empire
Since bursting through with the infectious Hello off their hit self-titled album, then their sophomore success Two Shoes, The Cat Empire have topped Triple J Hottest 100 lists, sold out tours internationally, performed at the Commonwealth Games opening ceremony, headlined a plethora of Australian festivals and appeared at some of the biggest in the world including Glastonbury and Bonaroo, plus trumpet player Harry Angus was named in Australia's Most Important Musicians Ever by Australian Musician magazine in 2012.

Best described as jazz/reggae/funk/latin/gypsy/Cuban/Australian party music, this dynamic, ARIA Award-winning, platinum-selling collective are emblazoned in Australia's musical fabric with an impressive fourteen-year history packed with remarkable milestones.
Sunday at Mojo
The Original Blues Brothers Band
Get out your sunglasses at night… they're back… on a mission from god to bring the cult Chicago blues to Byron! The Original Blues Brothers Band will close Bluesfest on Easter Monday, on one of the main stages, in an absolute blues bonanza.
Original members hand-picked by John Belushi and Dan Aykroyd have assembled the ultimate rhythm and blues review and for decades now have been a powerful entity in their own right.
Of course they are best known for the Universal Pictures feature films The Blues Brothers and Blues Brothers 2000 and the Atlantic Record triple-platinum album Briefcase Full of Blues and the soundtracks from both films.
Monday at Crossroads stage
The Residents present Shadowland
For more than 40 years The Residents have managed to keep their identity a secret, hiding behind giant eyeball masks among other disguises and becoming one of the most enthralling and unusual bands in music history.
They have recently and unexpectedly morphed into a power trio and are currently going by the names of Randy, Chuck and Bob. They will be presenting their new show Shadowland (part three of their trilogy), where Randy, Chuck and Bob will focus on the beginning of life – birth.
As with parts one and two of the trilogy, part three will feature music from The Residents' extensive catalogue interspersed with short videos about birth, rebirth, reincarnation and NDEs (near-death experiences).
In addition to their ground-breaking work in the areas of trance, world fusion, electronica, punk, industrial and lounge music, which has seen them release around 70 albums, the group has also been credited with being among the originators of performance art and music video.
Prepare to be totally weirded out.
It's what these dudes do best.
Saturday, Sunday and Monday at Juke Joint
Tom Jones
Everyone should see Tom Jones at least once in their lifetime.
He's not just a musician; a Jones show is a tonic for the soul. The master of re-invention, Tom Jones's 50-year career has gone from strength to strength. Along with sustaining his popularity as a live performer and recording artist for five decades, he has garnered – at the age of 75 – the best reviews of his career for his two most recent albums Spirit in the Room and Praise & Blame.
Before you start chanting 'Tom Jones at a Blues Festival?', open your mind. Jones has a fundamental interest in a wide range of music.
Although he is well known for hits, he is first and foremost an artist with a true rhythm and blues soul. He has remained a vital recording artist, with his 1999 album Reload the biggest selling (5M) of his then 35-year career, going on to sell more than 100 million records, an impressive feat.
Sir Tom is indeed a living legend, one of the few musical artists whose profession began at the dawn of modern popular music and who continues to have a vital recording and performing career to this day.
His irresistible show traverses musical eras and genres, cuts across class divides and appeals to young and old, male and female, mainstream and cutting edge.
Sir Tom has always been about the power of the song, the power of the voice.
Monday at Mojo
UB40
With more than 35 years in the music business UB40 have clocked up more than 70 million record sales worldwide, 13 Top 20 UK albums – six of which reached the top three albums, and two number one albums in Australia, with songs such as Red, Red Wine, Kingston Town, Groovin, Breakfast in Bed, One in Ten, Don't Break my Heart, Sing our own Song, Rat in my Kitchen, Cherry O Baby, If it Happens Again, and have hearts aglow with their infectious feelgood, Jamaican-inspired grooves.
The group celebrated more hit singles with I Got You Babe, recorded with Chrissie Hynde of The Pretenders, and Can't Help Falling in Love, which topped the US pop chart for seven consecutive weeks.
Founding members Ali Campbell (the legendary voice of UB40), Astro and Mickey Virtue play Bluesfest for the very first time, letting rip with their greatest hits and new tracks from their latest LIVE album.
Sunday at Crossroads
Songhoy Blues
Bluesfest presents THE world music band on everyone's lips: Songhoy Blues.
Hailing from Gao, the trio formed when growing unrest in the north of Mali forced the young men and their families to take refuge in the southern town of Bamako; they decided to turn crisis into opportunity by forming a band.
Their sound is rock, RnB, and blues layered on Malian grooves – it's infectious, mesmerising, and textured.
Thursday at Delta stage
Friday at Jambalaya stage
Sahara Beck
Honesty and integrity are things that can't be taught – you have them or you don't. And when you are an artist, they are things all but impossible to fake.
Yet listening to artist Sahara Beck it's clear she has them in spades. She is now just 19, and her songs and live performances have the maturity and directness of a well-seasoned artist.
Her lyrics spin tales of an old soul and her voice takes you from angelic heights to ripping, almost brutal, honesty. Onstage, Sahara has truly taken some gigantic leaps.
Gone is the tentativeness of youth – replaced by a passion that captures her love of foot-to-the-floor jazz and rock, as much as melt-your-heart tender moments.
Twenty-sixteen is now the year for Beck to shine with her latest album Panacea set for release in May, the album recorded just down the road from the Bluesfest site at Studio 301.
Sunday at Jambalaya stage
Monday at Juke Joint
See the special edition Bluesfest 2016 liftout here.