By Darren Coyne
Five current Lismore City councillors plus a rank outsider are in the running to be the next mayor of Lismore.
In order of appearance after yesterday's ballot draw, the mayoral candidates are: Gianpiero Battista, Independent, of Goonellabah; Vanessa Grindon-Ekins, The Greens, of Lismore Heights, Gregory Bennett , Independent of Nimbin, Big Rob, Independent, of no known address, Isaac Smith, Country Labor, of East Lismore and Neil Marks, Independent , of Goonellabah,.
Current mayor Jenny Dowell, who was elected on a Country Labor ticket twelve years ago, and led what she described as a 'progressive council' has previously announced she would be not running for a seat on the council again.
Mr Battista, who has been on the council for 8 years, recently ran as a Christian Democrats candidate in the state election, but is running as an independent, heading the group, 4 The Love of Lismore.
Running on Mr Battista's ticket are local businesswoman Danielle Stiles, business manager Luke Hoolihan, Our Kids and Our House fundraising coordinator Rebekka Battista, Ratepayers Embassy coordinator Neville King and disability and youth rights advocate Brendan Pearce.
Ms Grindon-Ekins, former deputy mayor, and councillor for three terms, is heading the Greens ticket which includes CSG campaigner Adam Guise, who gave Lismore MP Thomas George a close race in the last state election.
Local school-teacher and former federal election candidate Desley Banks is third, while fourth on the ticket is midwife, nurse, rural landholder, wildlife carer and mother of four, Heather Dunn.
Fifth on the ticket is university academic Shae Salmon while sixth is small business operator Trevor Acfield.
Mr Bennett, who heads the Ratepayers Association of Lismore, has been on the council for one term, is a champion of landowner's rights and is a self-employed certified organic farmer and business owner.
His team includes small business and agribusiness owners, Nancy Zambelli-Casson, Ron Pirlo, Rob Gibson, Heather Sidney, Angela Albertini, Alex Coronakes, John Barnes and Kel Graham.
Mr Rob, a kebab shop owner who manages a budget accommodation house in South Lismore, has no experience as a councillor and would appear to be the rank outsider of the group, proudly declaring on social media 'if you want a politician, don't vote for me'.
With strong links to the National Party, Mr Rob runs numerous Facebook sites and is a constant presence at council meetings, and local courthouses.
After changing his name from Robert Bou-Hamdan, to Big Rob in the lead up the election, Mr Rob leads a ticket of independents that include Matthew Rawson of Goonellebah, real estate agent Paul Deegan of Goonellabah, Michael Lynch of Lismore, and Steve Tamvakellis of Goonellabah.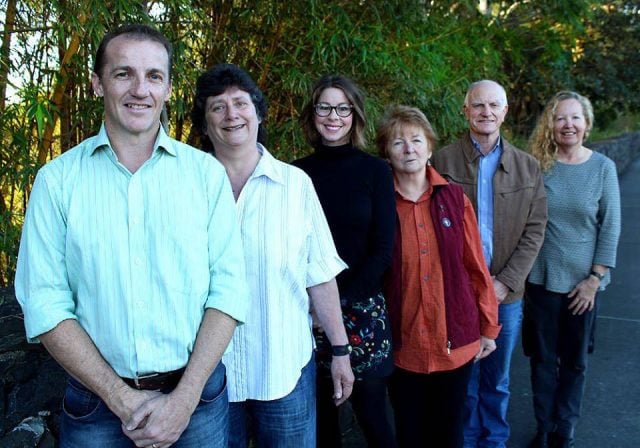 Mr Smith, a former deputy mayor and councillor for two terms, is leading a Country Labor ticket that includes Darlene Cook, Eddie Lloyd, Maura Chambers, Kevin Bell and Mardi Ramsey.
Mr Marks, also a former deputy mayor and a self-confessed National Party member, local radio presenter and Speedway announcer, has served two terms on the council, and is heading the Let's Grow Lismore team.
It includes former Lismore City Council chief engineer Bill Moorehouse, who has also served as town planner and is an organic certified macadamia grower, local businesswoman Ellen Kronen, retired media manager Bill Graham, Nimbin bakery owner Darren Butcher, and local businesswoman Felicity Jay.
Meanwhile, at the close of the poll for the candidates, a Facebook post by outgoing mayor Jenny Dowell noted that 50 people had nominated for election, with 21 of the nominees being women.
Of the three progressive teams, (Isaac Smith, Vanessa Ekins and Elly Bird of Our Sustainable Future), 66.6 per cent of their teams are women, Cr Dowell wrote.
Of the other five teams, considered conservative, only 29 per cent of candidates are women, with one team, headed by Mr Rob, having no women at all.