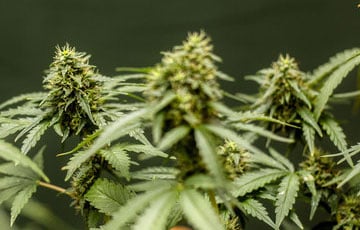 A 43-year-old Nimbin man will appear in court today charged with having more than 300 cannabis plants and $14,000 cash following a police raid yesterday.
Police executed a search warrant at a property on Upper Tuntable Falls Road near Nimbin about 10.30am as part of an ongoing investigation into drug supply.
During the search, officers from Richmond Local Area Command allegedly located a hydroponic setup in a shed at the property and seized a total of 335 cannabis plants, about 6kg of cannabis heads and more than $14,000 cash.
The 43-year-old man was arrested about 4pm yesterday.
He was taken to Lismore Police Station and charged with five offences, including: Supply cannabis (large commercial quantity), cultivate prohibited plant (large commercial quantity), enhanced indoor cultivate cannabis for commercial purpose, cultivate cannabis (commercial quantity), and knowingly deal with proceeds of crime.
The man was refused bail to appear at Lismore Local Court today (Thursday 1 December 2016).
Meanwhile, a 32-year-old Jiggi man was arrested at the Lismore Police Station yesterday after police allegedly found 199 cannabis plants at his home in late November.
The man was charged with cultivating more than an indictable amount of cannabis. He was refused bail and will appear in court today.
And in another cannabis related case, Casino police got more than they bargained for when they stopped a Tatham man for a breath-test this week at 12.30am on Dairy Street, Casino.
As police were performing the breath test they saw a cannabis plant lying on the on the back seat of the car. Police searched the vehicle and found 21 cannabis plants. They also found items relating to the sale of cannabis.
The driver also recorded a positive roadside drug test.
Police said a  a Tatham man would be issued a Court Attendance Notice for drug offences. Charges may be laid against a Queensland man for DUI drug pending a drug analysis.