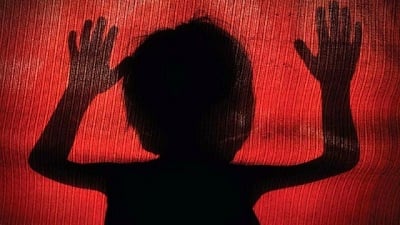 Tens of thousands of people sexually abused as children will miss out on compensation under the federal government's redress scheme unless all states join in, the Catholic Church warns.
Social Services Minister Christian Porter has called for the states, territories, churches and charities to "stump up" and opt into the Commonwealth scheme.
The Catholic Church's Truth Justice and Healing Council CEO Francis Sullivan says Thursday's introduction of the legislation is just the start of what will likely be a long process to get all states, territories and institutions into the scheme.
"Without state and territory support, according to the minister, it is constitutionally impossible for state-based institutions to be part of the scheme," Mr Sullivan said.
"What is now very clear is that the bill in its current form does not allow institutions which operate with state borders to be part of the scheme.
"This is a huge issue for the tens of thousands of people who were abused as children in institutions not run by the Commonwealth including Catholic schools, orphanages and parishes."
The scheme so far only covers those people sexually abused as children in Commonwealth and territory institutions, or about 1000 of an estimated 60,000 institutional child sex abuse survivors.
Mr Sullivan said the Catholic Church supports and will be part of a national redress scheme as recommended by the child abuse royal commission.
"To achieve this the federal government now has to put in the hard work to get the states to come on board and play their part in delivering justice for all survivors, not just a relative handful abused in Commonwealth institutions."
Mr Porter said the architecture of the scheme has been designed with the states and territories and in consultation with the churches and charities so they can opt in.
"I'm very confident that the major institutions and the major jurisdictions in Australia will do what is I think the morally correct thing and opt into the scheme," he said.
The two biggest states of NSW and Victoria have backed the scheme but Victorian Premier Daniel Andrews says the biggest outstanding issue is the extent to which the non-government sector signs up.
Maurice Blackburn abuse law principal Michelle James said the $150,000 compensation cap was inadequate, particularly given the bill made it clear that in accepting redress through the scheme survivors will be signing away their rights to also bring a civil claim through the courts.
Ms James said only allowing survivors three months to consider if they will accept compensation, instead of the year recommended by the royal commission, was also insufficient.