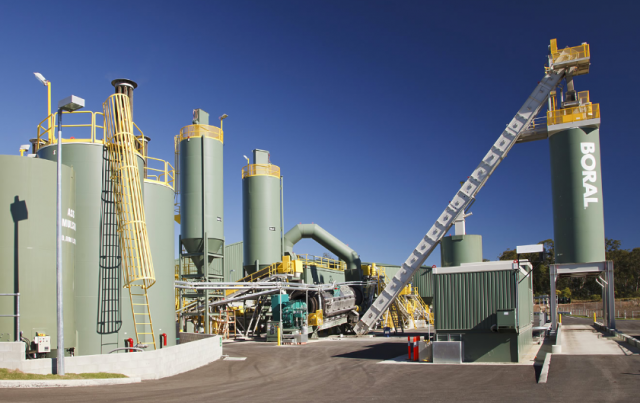 A Ballina Shire councillor has launched a renewed push to stop the expansion of Boral's asphalt plant at the Tuckombil Quarry in Alstonville.
Cr Sharon Parry has lodged a notice of motion for tomorrow's Ballina Shire Council meeting calling on the council to invite the Environment Protection Authority to make a public presentation of its role in monitoring the quarry.
She wants the EPA to provide an update 'on the current issues regarding several reported breaches of Boral's development consent'.
Her motion also calls on the council to not proceed with the planned expansion of the quarry due to the 'negative amenity impacts that already occur between the operation of the quarry, the asphalt plant and the adjoining residential communities'.
She also wants a report on the future use of the quarry once the existing operating consent is exhausted.
Cr Parry said there was 'no appetite' for further development of the Tuckombil Quarry into the future, nor for the long-term continuation of the asphalt plant given the close proximity of residential housing within a radius of 1,000 square metres, given the concerns already being aired by existing residents.
If successful, her motion would overturn a decision by the council in November 2016 to prepare for an expansion following a community engagement process.
In response, staff have pointed out that if the council decides not to proceed with the expansion of the Tuckombil Quarry it would be appropriate, at some point in the not too distant future, to determine whether council's preference was to terminate the existing lease at the end of the five year option.
'The earlier the notification to Boral, the more time they have to plan for alternative arrangements, albeit that an early decision could be overturned by a future council,' a staff response said.
Tomorrow's meeting takes place at the Ballina Shire Council chambers in Cherry Street, starting at 9am.