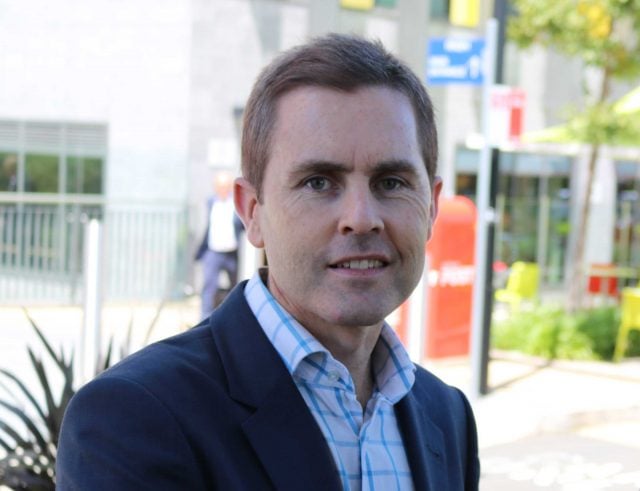 Those who have read the 2017 book Game of Mates may be interested to know that one of its authors, Cameron Murray, is running as a QLD Senate candidate for the Sustainable Australia Party.
Game of Mates is a blistering critique on how 'grey corruption' influences the political system and how developers, banks and superannuation companies reap the benefits of policies and approvals that preserve their monopolies.
Sustainable Australia president William Bourke stopped by the Shire on a bus tour and told Echonetdaily that while his party is somewhat aligned with the Greens, they have key policy differences on creating a sustainable economy, environment and especially population.
He says his party does not align left or right but is centrist.
'This election, our party is focusing its campaigning on better planning to stop overdevelopment'.
'We propose to return real planning power to local communities, including through citizen juries. Further, we advocate for the delivery of new community infrastructure before more housing developments in the area.
'Overall, our advocacy is for reducing population pressures by lowering Australia's annual immigration intake from 200,000 back to the long term average of 70,000'.
Bourke says, 'A sustainable population is achievable by diversifying Australia's economy away from an over-reliance on housing construction, which requires ever-more people.
Diversify economy
'Like Germany, our economy should develop owing to improvements in productivity, innovation, skills, education, workforce participation, technology and entrepreneurship, not population and debt'.
For more info visit Sustainable Australia.