Scout Wallen
A new report into the effectiveness of shark nets has prompted member for Ballina, Tamara Smith, to call for the removal of all NSW shark nets. 
Ms Smith referred to the shark net program as an 'abject failure', saying that this new report highlights the 'damming science into the politics of shark nets'. 
Published by the University of Wollongong and led by Dr Leah Gibbs, the report, Effects and effectiveness of lethal shark hazard management: The Shark Meshing (Bather Protection) Program, found that there was no concrete evidence that lethal shark hazard management is effective. 
Alternatively, the report concludes that the occurrence of shark attacks is a combination of biophysical and socio-cultural changes, and that linking the reduction of shark attacks to shark nets is an oversimplification of a larger issue. 
The end of shark nets in Ballina?
This pivotal report highlights that socio-cultural factors heavily influence the incidence of shark bites, including population growth, beach culture, beach patrol and improved emergency and medical responses.  
Ballina councillor, Keith Williams, hopes that this report will see the end of shark nets in the Ballina shire indefinitely. 
'This was always the argument that we had locally: shark nets don't work, they give people a false sense of security and that is actually dangerous in itself,' said Mr WIlliams.
Jonathan Clark, a shark campaigner for sea shepherd, announced that this report simply confirms previous reports and inquiries into the matter of lethal shark mitigation strategies.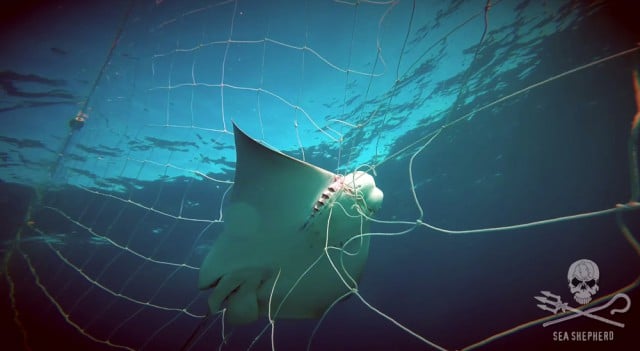 'Sea Shepherd is very much advocating for a solutions-based approach rather than the lethal methods of shark bite mitigation,' said Mr Clark.
'Shark nets are detrimental to the environment and absolutely do not make people safer; we can do that using other modern technologies.'
Impacts on other species
The report highlighted that non-targeted species represent the vast majority of animals who are caught in the shark nets. 
'The report by Dr Gibbs provided overwhelming scientific certainty that shark nets are a false panacea…and result in a vast number of deaths of non-targeted species such as rays, turtles, dolphins and endangered shark species,' said Ms Smith.
Between 2017-2018, 20 grey nurse sharks, an endangered species, were caught in the nets, 10 of which were found dead. 
Looking towards the future
Looking towards the future, the report noted that increased concern about shark nets have led investment in non-lethal techniques. 
'We need to fast track non-lethal shark mitigation strategies like shark smart technologies and drone surveillance technologies because they can make a real difference to public safety and environmental protection,' said Ms Smith.
'I am calling on the NSW government to remove shark meshing across the state because they are not working and they are killing marine life.'