Paul Bibby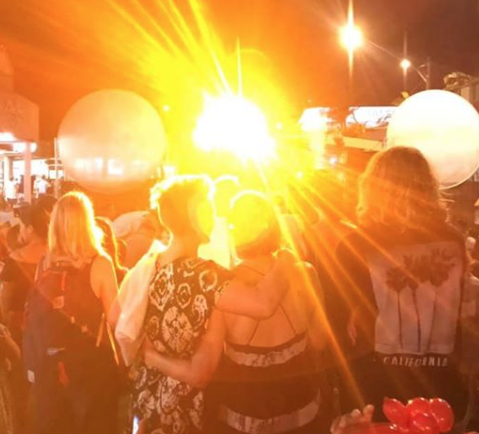 Thousands of locals and visitors alike flocked to the annual Soul Street New Years Eve celebration in Byron Bay yesterday.
Jonson Street was transformed from its usual gridlocked state into a chilled-out street party complete with live music, food, craft and clothing stalls, and street performers.
With the entire street and Railway Park declared alcohol-free, the atmosphere was festive and friendly throughout the night, with police rarely being called on to address any fights or other antisocial behaviour.
There was also a range of activities for kids so that they weren't left out of the fun.
Detective Chief Inspector Matthew Kehoe said there were very few arrests during the course of the night.
A homeless man was charged with affray after assaulting and threatening several people.
A further two heavily intoxicated people were arrested and detained.
Police estimated that around 20,000 people took part in the celebrations, large numbers of whom descended on Apex Park for an impromptu three-second fireworks display at midnight.
'I'd like to acknowledge the work of all emergency services officers, police, the Soul Street organisers, Council staff and licensed premises staff who made 2019 New Years' Eve memorable for all the right reasons,' Chief Inspector Kehoe said.
'Wishing everyone a happy, healthy and peaceful 2020.'
It is not known whether this was eventually cleaned up by Byron Council which organised the event.
*An earlier version of this story stated that there was plastic confetti on Jonson St and it was not known whether council cleaned it up. Echonetdaily has since learned that the plastic was cleaned up by Byron Council.