Aslan Shand
Originally Splendour in The Grass 2020 was postponed until October as the COVID-19 pandemic closed down mass gatherings, and even tiny gatherings around the world. But now Splendour has announced the 2020 event is officially cancelled. It has rescheduled its 20th anniversary event to July 2021.
'We have been monitoring the situation closely for the past few months and while Australia is now moving into the recovery phase, there is no timeline yet around the opening of international borders. As a result, and with our audience interests front and centre, we must announce the reschedule to 2021 now. We intend to rebook as many of the 2020 artists as possible and we have started to work through that process,' said Splendour in the Grass co-producers Jessica Ducrou and Paul Piticco.
Festival risk
This will be met with relief by many in the local community who are more than familiar with the anecdotal 'Splendour Flu' that seems to hit the region following the event each year. It is also important to those that have concerns over the impact of COVID-19 in the region if we move too quickly to re-open.
As former Byron Shire Mayor Oliver Dunne pointed out in a recent letter to the editor, 'I have always been a supporter of the "Shire of festivals" concept. But in this period of COVID-19, and without a vaccine, the question has to be asked: "Is our Shire fully prepared for bringing up to 50,000 people together for three days and then letting them loose on the unprotected towns of Byron Bay, Mullumbimby and Brunswick Heads?"'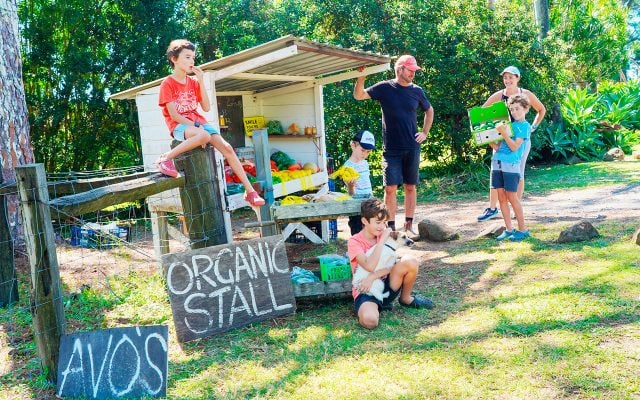 Economic hit to locals
However, this will also have an ongoing, and significant, impact for locals who rely on the festivals of Byron Shire and tourism in general to make an income and pay their rent and bills. The loss to the local economy from COVID-19 is estimated at around the $10m mark.
'We do need to be realistic as there has been significant fallout for the local economy as a result of COVID-19. We have lost our entire visitor economy and then the large events as well,' Todd Sothern president of the Byron Bay Chamber of Commerce told Echonetdaily.
'We need to adapt and evolve. We need identify what is unique in this region and to build on that. Splendour is a good example of this in the sense that it is not misaligned culturally with the region and they put on a quality product. But we also need to look at diversifying. We have a strong organic food space, strong regenerative agriculture, renewable energy generation and a really strong community fabric. We need to build on these elements. We can look to models like California state who also have a strong history of tourism but have expanded out into a lot of similar sidelines to create greater diversity and economic strength and resilience.
'It is very sobering. We need a reset and to find new models for going forward. Fortunately this is going on across the entire world. You have countries looking at ideas like the Universal Basic Income protection in Spain and Amsterdam. The IMF is looking at ideas of debt forgiveness for entire countries. These are things we couldn't have imagined prior to COVID.'
Ticket refunds and sales
The 2021 event is now scheduled for Friday 23 to Sunday 25 July 2021. If you have tickets for the 2020 Splendour in The Grass event – keep them – they are still valid. However, if you can't make the new dates you can apply for an immediate refund.
'For those on our waitlist, pre-loved tickets will be released for an exclusive presale window from 12pm AEST Thursday 11 June to 11.59pm AEST Friday 12 June 2020, or until the allocation is exhausted. The general ticket release will be available from Moshtix, 12pm AEST Monday 15 June 2020,' said a Splendour spokesperson.
'Moshtix will be in touch with all account holders directly. Ticket holders who are not able to attend the new dates will be able to apply for a refund. Please note that refunds need to be requested by the purchaser ie if a mate purchased your ticket for you, they will also need to request your refund for you.'