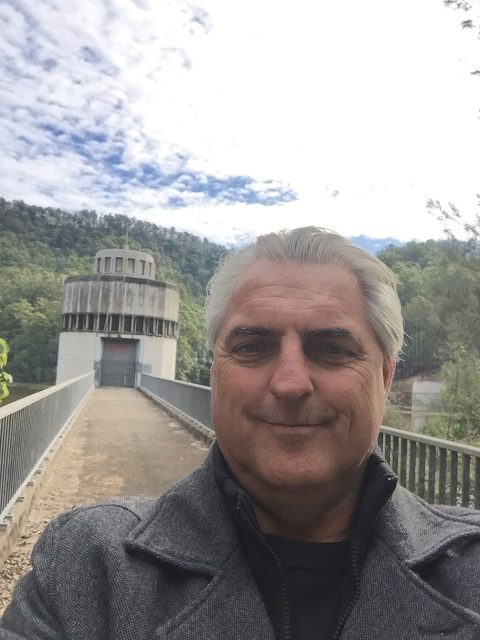 Hans Lovejoy
In the absence of a 'religion devoted to a healthy environment and a sustainable human civilisation', environmental scientist and author Guy Lane decided to start one.
He says put simply, Vita is a new religion conceived to prevent the extinction of the human race.
In March this year, the Australian Charity Commission (ACC) brought Lane's idea into reality when it acknowledged 'Vita' as a registered religious institution.
This made Lane a Minister of Religion.
According to Minister Lane, to create a religion in Australia you need two things:
'The first is a belief in a supernatural and the acceptance of canons of conduct that give effect to that belief. The 'supernatural' of the Vitan Religion is Vitae-planeta; the Living Planet, or Gaia, by another name.
'The second key ingredient is a wise wingman; preferably a certified pilot, and one who has aspirations for the stars. Vita's wingman is former navy aviator Bill Spee of Sydney'.
The two Vitan Ministers put their heads together to resolve where the most fertile ground in Australia might be for Vita to take root and rapidly spread.
Minister Spee says, 'We conceived of a place where spirituality and environmental sustainability were high on the agenda, and there is a large transient population'.
They concluded that Byron Bay was an ideal launch pad for Vita. To test the idea, Minister Lane spent three weeks in the Byron region, meeting locals, sharing Vita, and gathering intelligence.
'Vita is yet to be properly funded, so this is the lean phase', he says. Minister Lane conducted his reconnaissance mission living out of his black Prius hatchback, camping overnight at the Broken Head Caravan Park.
So what does make a Vitan? He replies, 'According to Vita, there are already 53 million 'latent' Vitans: people who hold the core beliefs of Vitans, but have not yet come across the name. Vitans live with Earthity and pursue a Vitamission. This means that Vitans empathise with the wellbeing of the planet and human civilization, and act accordingly.
'Environmental science is integral to Vita Religion. Besides the work of James Lovelock, the founder of the seminal Gaia Hypothesis, one science paper has become something of a holy book. In December 2018, Australian researcher Professor Will Steffen and other scientists published Transitions of the Earth System in the Anthropocene in a prestigious journal.
'The Transitions paper says that our planet's climate exists in a cool phase that is conducive to an abundance of life, or a hot phase that snuffs out life with near totality. As there is no middle ground between these two states, when the planet gets too warm, it quickly flips to the 'hothouse'.'
Climate emergency
Minister Lane explains, 'Somewhere between 1 and 2 degrees above cool temperatures, there is a "cascade of climate tipping points" that drives global temperatures way up, killing off most life on Earth.
'As we are already at 1.3 degrees above the safe temperature, our planet is in a climate emergency. Vita's mission is to help fix that problem'.
For more information, visit Think Vita.