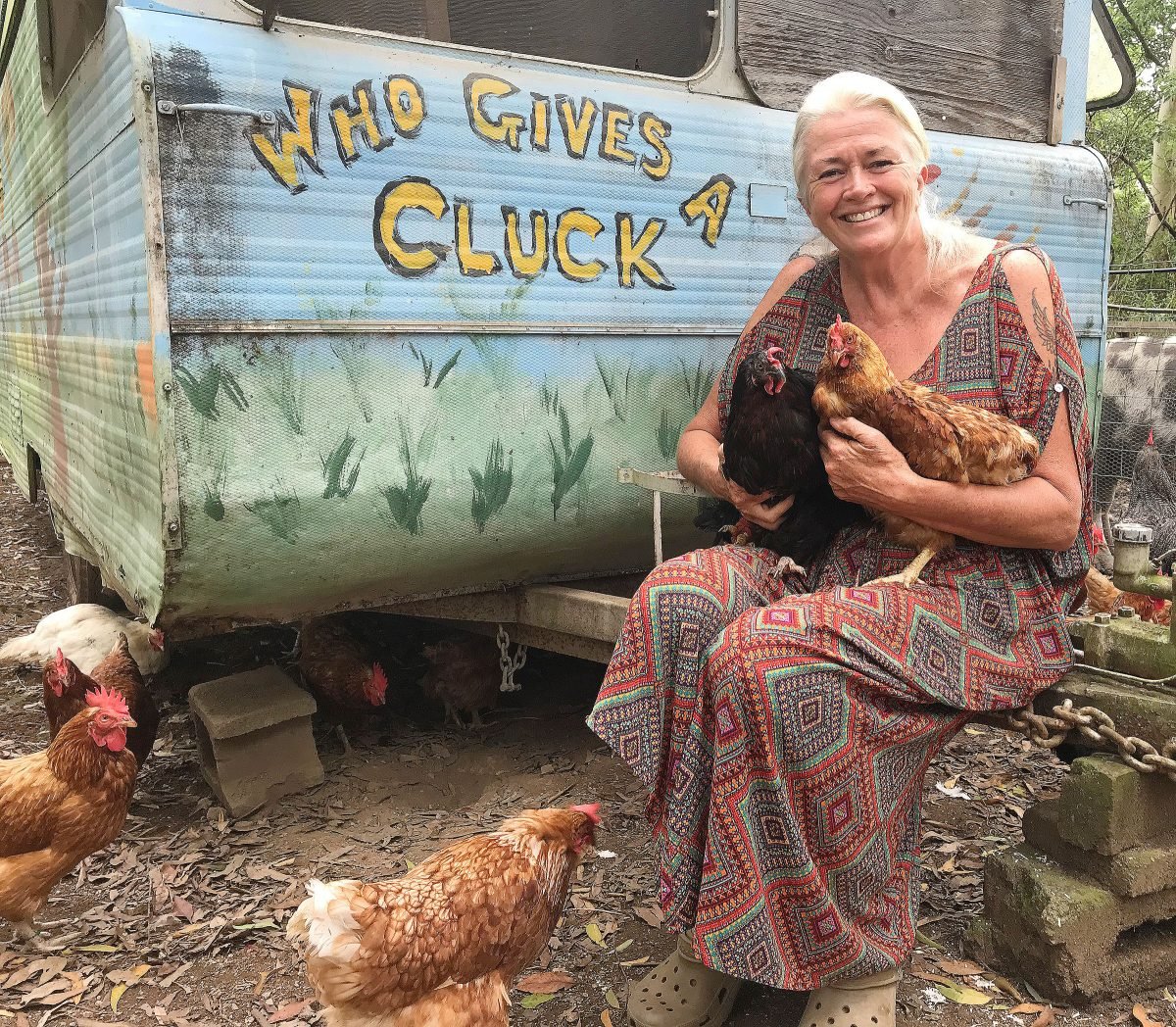 Eve Jeffery
Lohmann Brown hens are a popular breed of commercial hen for laying, but these chickens are so much more than just egg machines and backyard hen owners know this.
Yes, they can produce an egg, if that's what you're after, and they have a lot of other things to offer as well, even after they are considered not 'viable' for commercial use. Make no mistake, past-their-use-by hens still have plenty to cluck about – they are productive egg-laying, fertiliser creating, compost munching, zen masters!
Local hen rescuer Julie O'Shea says hens are put out to pasture when they are still young in chook years. 'They are only 20 months old, so at that age, they will likely no longer lay an egg every day but typically would lay an egg every second day.'
Julie wants to educate people about these chooky chicks and make sure as many as possible find good homes. 'Around 26,500 commercial egg-laying hens are culled in Australia every day. I want to make a difference in our area so that every hen from Lismore to Brisbane finds a forever home. We can potentially rehome between 3,000 and 5,000 hens every year if we have more Mother Cluckers [aka hen parents] ready to offer them a safe place to live.'
Julie says there are so many of these lovely birds looking for a haven. 'We want hundreds of hen parents who are willing to give some hens a home – egg or no egg.
'As the hens get older they will lay less or stop laying and it's important we know they still have a home – you can adopt more hens from us if you still want some more eggs for your family.
'Just like any animal friend, we should look after them. As a backyard chook, it's important you know how to look after them. We do a lot of research about everything hennish and share with our community. We have over 50 hens that were not fit for adoption living with us here in Upper Main Arm and every day I treat many of them for all sorts of issues – the more I learn, the more I can share with others.
'Backyard Hen Parentdom is rewarding and I'd love to see every third backyard have a few hens as part of their family.'
The adoption fee for hens is $10 and includes full checkover over and worm, lice and mite treatment.
There will be two collection days happening soon – in Lismore on Saturday August 8 from 9am to 4pm and the Mullumbimby collection day is Sunday August 9 from 9am to 4pm.
For more information visit whogivesacluck.org and follow the link to: become a hen parent.