The latest Ballina Shire Council meeting was an epic affair with a few fireworks and no lunch break.
Most of the councillors were in the chambers in person this time, and there were some actual humans watching from the gallery, although Cr Sharon Parry and most of the onlookers were still connected to proceedings via Skype.
There were three major development applications under discussion, Reservoir Hill at Lennox (which passed with only Cr Keith Williams dissenting), 841 Fernleigh Road Brooklet (where an expanded cooking school and cabins were proposed, neighbouring the Gaia Retreat and Spa), and an expanded macadamia processing operation at 18 Johnston Road Newrybar.
What goes up…
Before the DAs were discussed, Cr David Wright presented a Mayoral Minute requesting a review of regulations on the sale and use of helium for balloons, noting their disastrous effects on sea birds in particular.
Cr Phillip Meehan opposed the motion, saying he was unaware of mass balloon releases around Ballina for many years.
'We should look at our own community rather than writing letters to ministers which are tokenistic,' he said.
Cr Nathan Willis said he was happy to support the motion, arguing that the only acceptable use of finite non-renewable natural resources like helium is medical use, such as in MRI machines.
Cr Sharon Cadwallader said she wanted to go further, and ban lighter-than-air gas filled balloons on land under Ballina Council's control, noting the release of large numbers of balloons at functions and funerals (she is also a celebrant).
'We should be planting trees as memorials instead,' she said.
Unable to contain himself any longer, Cr Ben Smith said, 'We're in the middle of a pandemic. Why is this important enough to do a Mayoral Minute on? I have never seen someone write to me about this issue.
'It's a joke to be dealing with this particular item. The priorities are all over the shop. This is so trivial.'
In response, Cr Keith Williams, who has worked as a sea bird rescuer, said people shouldn't be politicising the issue. 'To oppose it out of sheer bloody mindedness, I find that disappointing.'
Cr Jeff Johnson agreed, saying helium balloons were commonly given out to children at events, and then released, causing marine animals to die from ingesting them.
Cr Eoin Johnston also supported the motion, saying, 'If anyone has any concern about Planet A, it's a small thing to do and easy to do.'
The motion was carried with Crs Meehan and Smith against.
Developments
After the debate about the next big development at Lennox Head, 20 North Creek Road (Reservoir Hill) was resolved in the affirmative, 841 Fernleigh Road Brooklet was next on the agenda.
Council heard a deputation from owner Perry Smith about his plans to build eight luxury farmstay cabins, a communal recreation building and an information and education facility (organic cooking school). There is already a smaller cooking school on the property. Mayor Wright left the meeting for the discussion as he declared an interest.
Cr Meehan said that after visiting the site, he was satisfied it was 'small scale' in its context, and was happy to support it.
Other councillors were concerned that the proposed development was stretching the borderline of legality, and posed noise risks to neighbours, and the chance that future owners could turn the site into a wedding venue or some other kind of function centre by stealth.
There was some debate about whether a cooking school was an educational use, with Cr Keith Williams arguing that this definition usually related to passive, not interactive activities.
Crs Nathan Willis and Sharon Parry argued for deferral. Cr Parry said, 'It seems that the neighbours to the northeast have built up an internationally iconic retreat/spa, and surely they have some existing amenity which they believe is being compromised? Don't we need to preserve that?'
Cr Jeff Johnson also spoke against the DA. He said, 'This is a beautiful part of the shire and the world. My main concern is the scale of the development, and whether it's appropriate in that area. Noise will certainly travel.'
He said council not that long ago rejected a similar proposal in the same locality. Other councillors wondered if the sealed road could be extended to minimise disruption to the neighbouring Gaia Resort.
Thin end of the wedge?
Cr Williams said, 'We have this issue around our shire, and we've had it pushing towards us from Byron, weddings are big business, functions are big business. There will be pressure for this building to be used for this purpose in future.
'The intentions of the current owners do not give us solace for the future. At the very least, this has to provide a clear separation between the teaching and recreation buildings.
'There are major issues about the permissibility of this building,' he said.
Cr Phillip Meehan said he was quite surprised by some of what had been said, and found the statements casting a shadow over the proponent to be 'abhorrent'.
He said, 'We are here to determine what is before us, not what ifs. Take what ifs to a court of law. These are not facts. What is occurring is quite unfair to the proponents, I'm quite upset about it.'
Cr Eoin Johnston also spoke in support of the development, saying 'I don't think this will be the monster that some are making out'.
The motion to greenlight the Brooklet DA was carried on the casting vote of Deputy Mayor Johnston.
After an adjournment, the next DA of the day at 18 Johnson Road Newrybar, for an expanded macadamia processing facility, was supported unanimously, despite concerns about extra noise and truck movements (the facility plans to also process nuts from other properties).
An additional DA for new outside activities at Club Lennox was successful.
Lennox Village Vision
There were depositions from local Robyn Hargrave (who made a passionate defence of the old brick pavilion which is slated for destruction), and Zain Peart from the Lennox Chamber of Commerce, who is a supporter of the plan for the village, apart from wanting more car parking.
Cr Keith Williams acknowledged the deputations, noting there had been lot of debate in Lennox about the old shed in particular, but saying 'people largely have strongly supported what's come out of the design process'.
He commended everyone who got involved, and the participants who turned up to the design days.
Cr Meehan clarified with council staff that the shelter shed would only be impacted after stages one and two, which would be done first. He moved an amendment to retain the old shed but it found no seconder.
Cr Jeff Johnson said he was 'a fan of the shelter', and it hoped it could be repositioned in a spot where it doesn't become the main feature or block the view.
The motion to adopt the revised draft concept plan for Lennox Village Vision and proceed with stages 1 and 2 was carried unanimously.
Other matters
A motion moved by Cr Nathan Willis and seconded by Cr Ben Smith supported the transition of the Wollongbar Alstonville Rugby Club from Lyle Park to the Wollongbar fields, along with associated clubhouse work. After a lengthy debate, this was carried unanimously.
There was also a discussion about whether to give control of the Marom Creek Water Treatment Plant from Ballina Council to Rous County Council, and a debate about the merits or otherwise of the proposed Dunoon/Channon Dam.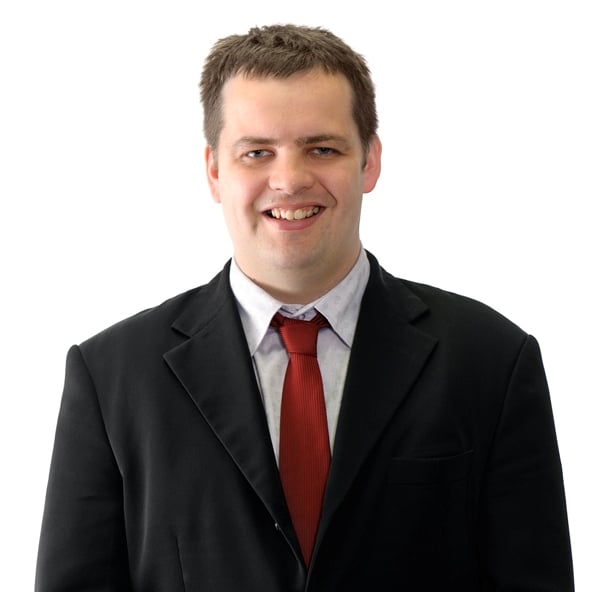 Cr Smith suggested that some money saved in the sports budget could be used to purchase an automatic basketball returning machine for the Ballina Sports Centre, at a cost of $5-10,000, which could then be hired out to recover its cost.
Cr Willis said 'this should be a notice if motion, not a sales pitch in the middle of another item'.
Cr Meehan said the basketball club should purchase the device if needed, not council.
Mayor David Wright supported the idea, reluctantly, and it was carried wihout the support of Crs Parry, Meehan and Willis.
4WDs and dogs at Lennox
Cr Jeff Johnson's motion to create a new permit system for 4WDs on Seven Mile Beach (restricted to locals) lapsed without getting a seconder, despite a strong deposition from local 4WD user Scott Smith saying lots of Queenslander drivers have been visiting the area and causing problems since COVID.
Closer to the surf club end of the beach, there was a debate about doing something about the existing 'walk of shame' for dog owners to the on-leash area. Councillors unanimously voted to have a briefing with staff about improving the path and expanding the on-leash dog area.
Indigenous economic development
A late item discussed at this long meeting was a motion from Cr Jeff Johnson (supported by Cr Williams) to confirm council's support for the federal government's Indigenous Procurement Policy.
This targets a small percentage of local indigenous businesses to receive council contracts and encourages increased liaison with Aboriginal organisations.
The motion was supported unanimously.
In a brief closing discussion about commercial services in Ballina, Cr Johnson spoke enthusiastically about the proposed movie studio and food hub near Ballina airport, with the opportunity to create high employment with a specifically targeted hub in the area, 'rather than council just divvying up and distributing the blocks randomly'.
The other councillors agreed that the innovation precinct was 'really exciting'.