The Dunoon Dam came up for discussion at the last Ballina Shire Council meeting, although it was not on the agenda.
Item 10.1 was about investigating options for the transfer of the Marom Creek Water Treatment Plant from Ballina Council to Rous County Council, as part of Rous's Future Water Project 2060.
In moving the motion, Ballina (and Rous) Councillor Keith Williams, said he hoped this would be 'non-controversial', suggesting that the proposed change would help Ballina, and wasn't some kind of power grab. 'Rous is basically us and the other three councils,' he said. 'It's not a company. It's wholly owned by the councils that constitute it.'
Cr Williams said that in the short term the Marom project (which will expand the use of underground water), was without doubt the best way to bring extra water into the region.
'It buys us another nine years in which we get to look at whether the Dunoon Dam makes sense and stacks up,' he said. 'There are legitimate issues that need to be investigated there. Can we do more with recycled water? The Marom project is the best option for the cost.'
Thirsty Ballina
Cr Williams explained that population growth in the Ballina region was responsible for most of the water projected to be needed.
'The growth in our shire is driving this,' he said. 'We wouldn't need more more water if shires like Ballina weren't growing so far. We are growing faster than Byron.'
Speaking about additional underground water he said, 'We have this strategic, under-utilised asset. This project is about removing ourselves from this aquifer used by farms and going down another 140 metres so we don't compete with farms.'
He said the community needs to be prepared for the next severe drought. 'If the project doesn't go ahead, we will compete with farmers for existing bores. At that point, every farm on the Alstonville Plateau would be turned off.'
Cr Williams said the Marom project was the 'most cost effective solution to augment our water system by a huge margin,' but that Ballina Council must be appropriately compensated for the use of the asset, and 'we still have to work out the best way forward with that'.
Cr Williams urged fellow councillors to support the motion, saying, 'We need to make progress with out future water supply, and not be in the same situation as we were in October last year, and run out of water.'
Cr Jeff Johnson referred to concerns that transfer of ownership of the treatment plant would be expensive and also take a lot of staff time. Regarding long term future water security, he noted that the NSW government was currently working on a water strategy for the entire North Coast.
Was it premature for Rous to act prematurely in terms of Marom and the Dunoon Dam?
John Truman (Group Manager Civil Services, Ballina Council) said council staff had been working with the state government on this study, saying 'I think it's important that the two processes are integrated and made aware of each other.
'They see the importance of the urban supply in that strategy.'
Cr Eoin Johnston said Cr Williams was 'doing a sales pitch', adding that he'd had quite a lot of input from local farmers who were happy with Ballina Council retaining control of the underground water asset, and there was 'nothing wrong with old thinking'.
What about Woodburn?
Cr Phillip Meehan asked about the coastal sands option at Woodburn. Matt Wood (Manager Strategic Planning, Ballina Council), said that the water source at Woodburn was technically viable, but distance and treatment for potability would add considerably to the expense.
Cr Williams said the issue with groundwater systems is they can service growth nearby, but can't push it much further afield – 'it's expensive to push water uphill'. He said the modelled costs for groundwater development for the whole region would be $250m more than the proposal for Marom and the dam.
Regarding the deeper aquifer beneath Marom Creek, he said there's 'lots of good clean water in volumes more than we need to use.'
Cr Meehan said, 'My view is that Marom is a regional resource, not a Ballina Shire resource. We now harvest water from Rocky Creek in another shire. It's not their water, it's a regional resource. We need to think the same way about aquifers above the Alstonville Plateau.
'We need a whole lot more information, either for a long term deed of agreement or to transfer ownership via sale. But we need to work together with Rous for the regional good while the long term strategy is being developed.'
No dams?
Cr Jeff Johnson said he was not in favour of transferring ownership of the Marom asset because of the time and expense involved, and anyway 'who uses it makes no different for our future water security.'
Moving on to the Dunoon Dam proposal, he said 'I thought it had been taken off table a long time ago.
'I don't like the urgency Rous is trying to bring to the debate. The community has not been given long to assess an 80 year infrastructure project that doesn't have funding and would have a huge burden on regional rates.
'I don't agree that single use of water, effectively flushing it down the creeks, is the way, going forward,' he continued.
'There are lots of other regional areas with less rainfall than us, where they are running out of water. Those regional areas are much more likely to get funding than our region.'
Cr Johnson said council needed to look at incrementally adding more supply and look at better water management going forward. 'Marom Creek can supply more water, we can look at recycled water, the purple pipe scheme can expand beyond toilets and gardens.'
He said it was premature to be making these decisions while the state government was looking at bigger needs. 'We also need to look at growth forecast, and how much growth we want in the Rous area in the future.'
Cr Johnson asked for an amendment including a request for the state govt to provide council with a briefing regarding their regional strategy for NSW water, which was seconded by Cr Sharon Parry.
Community wants water and doesn't care where it comes from?
Cr Nathan Willis said he wouldn't support the amendment, saying water policy thinking should be regional, not pariochial. 'But we should support the interests of Ballina Council ratepayers,' he said.
'I think in terms of the politicisation of water policy, the community wants a moderate approach, they don't want us to debate the politics of one water approach or another, they want to be able to turn on a tap and have water come out,' he said.
He said he also received complaints from the community about houses needing water tanks when there was also recycled water.
Speaking about the Marom plant, Cr Parry said, 'once it's gone it's gone. We need to protect our water supply because we are the fastest growing population of all the shires adjoining us.'
She said she shared Cr Johnson's concerns about going ahead with agreement without even having a proper briefing from the state government about where state and regional water policy is up to. 'We're really sticking our necks out by going it alone.'
Cr Meehan said, 'Beyond 160 litres per person demand management is going to be really hard'.
He went on to say, 'I don't believe we should question the work that Rous has done. I do support what is being proposed at the moment, both the short term measures and the construction of a dam.'
Cr Meehan said he did not support using water as a way of limiting growth in the area. 'We enjoy the lifestyle we do because the area has been able to grow. We have the best fresh potable water in Australia. Congratulations to Rous for getting us there.'
Nail-biting stuff
Cr Cadwallader supported the Marom motion, and then spoke about the proposed Dunoon/Channon Dam. 'It's going to take ten years before there would be any such dam, even if construction took 18 months. What's the urgency in this? We know where the population is going. There was some serious nail biting going on in the last drought. We were close to disaster.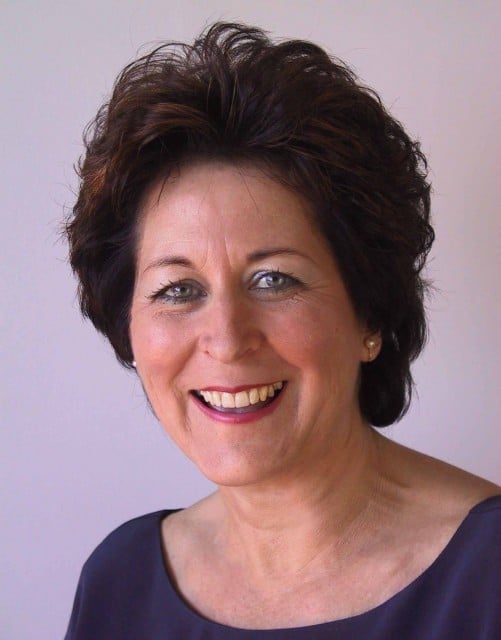 'We have been at level 5 water restrictions in Ballina before. We were in serious trouble. I don't think our community really want us to get to the brink.
'I see this as urgent. We're dealing with climate change,' she said.
'We're using more water than ever, even though we're trying to demand manage it. COVID means more water use too. We've got to have an adequate water supply for all that to take place.'
Attacking Cr Johnson's comments, Cr Cadwallader said, 'It beggars belief to hear some of these things. We can't stop the [growing] population. We can't say we've got enough water for the people that are here. Let's keep it for ourselves. Let's keep it that way.
'If you've got economic growth, and you can give people jobs, it solves a lot of problems in the community. These are the things we've got to be looking at.'
Supporting the original motion, she said, 'We have to realise the real value of the asset before we can make this decision.'
Right of reply
Speaking in reply to the debate, Cr Keith Williams said Ballina's current regional share of water usage was 287 megalitres per month, with supply from Emigrant Creek Dam accounting for 10% of that, and the rest coming from the region, mostly Rocky Creek, and occasionally from the Wilsons River source.
He described that supply as 'hideously expensive, poor quality water' which had to be used 'because we were desperate and didn't plan ahead enough.'
'We do need to secure more water for this region,' he said, 'and Marom Creek is our best option in the short term. It gives us time to consider more solutions. If you don't want the dam, we need Marom Creek to give us time to think of other things.
'It's important that we get this right and make the right decision,' he concluded.
After the proposed amendment failed, the original motion to investigate the best approach to transfer ownership of the Marom Creek Water Treatment Plant to Rous County Council was carried unanimously.
The Rous Future Water Project 2060 is currently on public display. Public comments are welcome, and can be made until 9 September 2020 here.
---
More stories about the Dunoon Dam