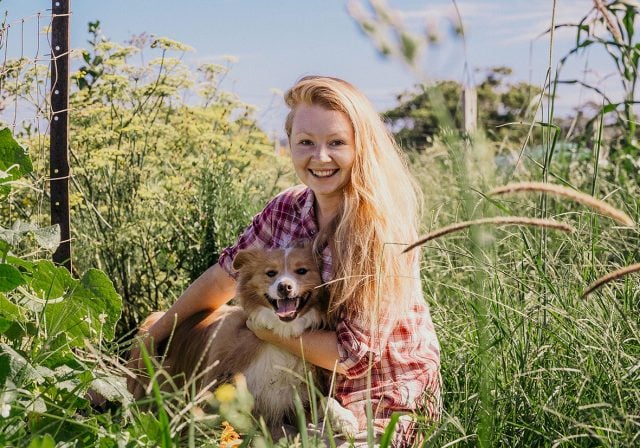 Story & photo Melissa Butters
Katerina Lazareva is the vibrant, sunny face of Suria Foods. Every week she brings her organic fermented produce and tonics to the markets. Her aim is to heal the body by improving gut health, and to heal the planet by promoting fermentation as a means of achieving zero food waste.
Russian-born, Katerina's grandparents were exiled to a labour camp during the Stalin regime in the 1950s. Forced to adapt to a different climate and harsh conditions, they began to farm and preserve food, surviving on whatever the earth provided. Suria Foods has also followed a path of relocation, adaptation and change.
Katerina moved to Australia over 10 years ago and trained as a chef. Seeking a change of pace from busy kitchens, she ended up in the Himalayas at a remote mountain temple. She returned to Australia keen to reconnect to her roots and embrace ancestral practices. 'I no longer wanted to be a part of the system, work for corporations without a sustainable purpose, or eat chemically treated food that causes all our modern generational health issues and damages our environment.'
Katerina has set up a market scale garden at The Farm in Byron Bay, using regenerative and eco-friendly methods. She also holds fermentation classes. Every single part of the vegetable is turned into a healing product. 'I want to contribute to soil regeneration so our future generations have a better and healthier planet to live in.'
Down at her market stall, the menu changes each week depending on what's in season – you won't just find cabbage! You might find oyster mushrooms, nuts, herbs, cherry tomatoes and garden herbs, miso or seaweed kimchi. She also offers a range of probiotic drinks and prebiotic broths.
When Katerina has a moment of spare time she spends it with her best mate – her dog, named Pickles, of course!
The New Brighton Farmers Market is on every Tuesday, from 8am to 11am, and the Mullumbimby Farmers Market is on every Friday 7am to 11am.