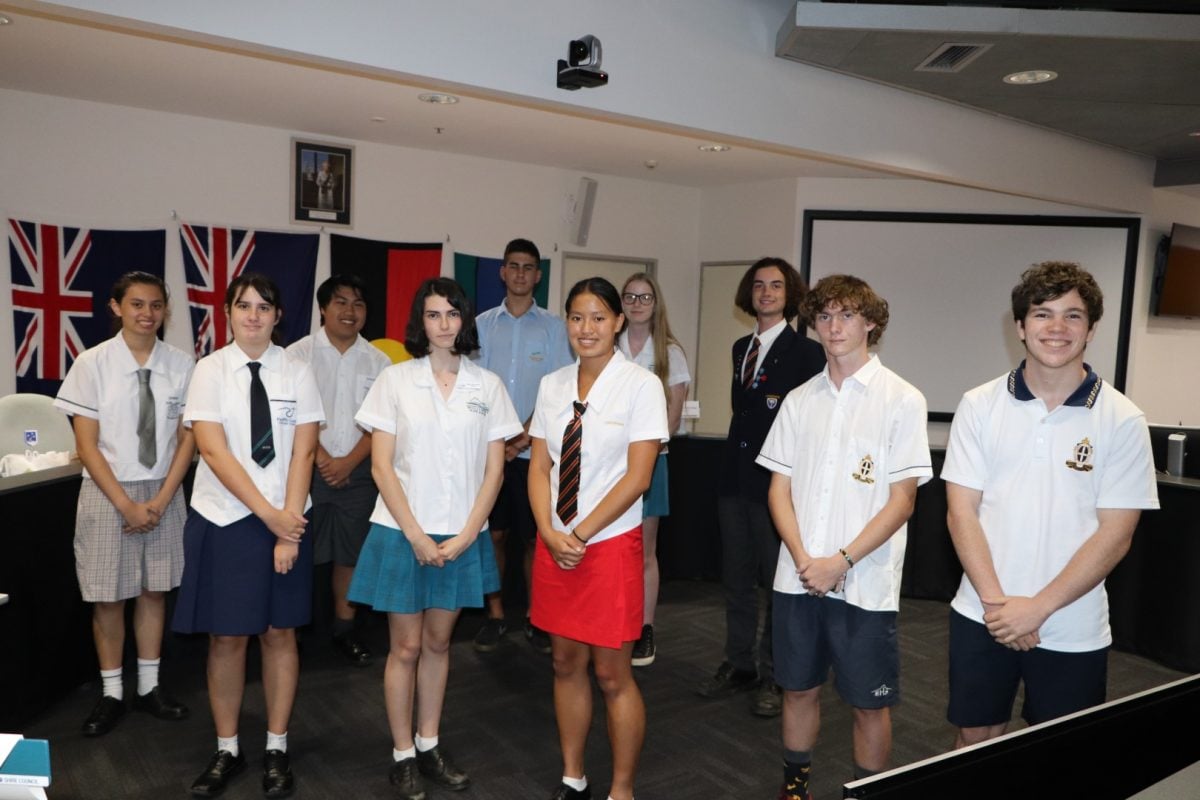 The first Tweed Shire Youth Council was created in 2016 after a commitment to establish a Youth Council to act as an advisory committee and respond to issues relevant to young people aged 12 to 24 years in the Youth Strategy and Action Plan (2013-2017).
With meetings held four times a year, the hope is that a Youth Council will expose Council to youthful optimism and innovative ideas. By establishing a Youth Council program, Council hopes develop better relations with Tweed's young people, by encouraging a mutual respect, and providing opportunities to contribute to civic life in a constructive and meaningful manner.
Representing seven different schools, the 13 members of the Youth Council from Years 10 and 11 were welcomed to their roles by Mayor of Tweed Cr Chris Cherry and Council General Manager Troy Green.
The elected Chair is Montana Markland from Pacific Coast Christian School and Deputy Chair is Logan Wright from Murwillumbah High School.
Facilitated through Council's Community Development unit, the Tweed Shire Youth Council wants young people to feel more connected to where they live and to be involved in the planning and delivery of youth-related decisions made by Council.
Cr Chris Cherry said it was great to see so many engaged young people in the Tweed. 'We hope to hear lots more from the members of the Tweed Shire Youth Council who will be able to put forward concerns, ideas and initiatives directly to Council for consideration.'
The 2021 Tweed Shire Youth Council members are:
•Oska Proietto and Imogene Pain – Banora Point High School
•Abby Pirotta and Daniel Green – Lindisfarne Anglican Grammar School
•Daniel Daley and Logan Wright – Murwillumbah High School
•Montana Markland – Pacific Coast Christian School
•Dawn Cosham and Tom Nguyen – St Joseph's College Banora Point
•Madison Bambach and Julia Wilder-Donvito – Wollumbin High School, and
•Rykah Ross and Jorja Campbell – Tweed River High School.
The Tweed Shire Youth Council's next meeting will be held at the Council Chambers in the Murwillumbah Civic and Cultural Centre on Tuesday 23 March 2021.
For more information, visit www.tweed.nsw.gov.au/YoungPeople.