Ballina Shire Council has voted to prepare a planning proposal to modify the LEP for the site at Lindendale Road Wollongbar which is proposed for the new Northern Rivers Wildlife Hospital (NRWH).
Steve Connelly of Planners North spoke to council on behalf of the NRWH board, thanking Matt Wood's office for his assistance with the report before council. He said the board was supportive of the recommendation, along with the '4,000 odd wildlife per annum that will be looked after by this hospital'.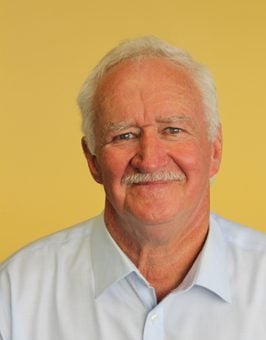 Cr Eoin Johnston said the old dip site on the property and bushfire risk still needed to be addressed, but he wholeheartedly supported the proposal as a 'a valuable addition, not only to looking after animals, but also to the general amenity of the Wollongbar area.'
Cr Nathan Willis said he supported the project but had some reservations, saying he couldn't identify any space for education and information.
Cr Ben Smith said he would support the project, trusting that his concerns about possible future issues (if use of the site changed) could be addressed at DA stage.
Much needed facility
Cr Keith Williams, who has a background as a wildlife carer, spoke in favour of the project, saying the proposed plans were appropriate and the hospital was a 'very needed facility', which would work similarly to the Currumbin Wildlife Hospital.
'The treatment and information areas are glass walls to the exterior, so visitors can look in from the sealed, glassed area to the operations of wildlife hospital without interacting with animals or creating biosecurity risks,' he said.
'Our local vets for years and years have been doing a wonderful job of treating wildlife in their rooms,' said Cr Williams, 'but this load is increasing and we need greater capacity to treat animals who need care.'
Deputy Mayor Sharon Cadwallader described the animal hospital as 'a terrific addition to our suite of offerings in Ballina shire.
'This is something we do need,' she said, noting the shocking numbers of dead wildlife on roads in the area.
Cr Cadwallader said any outstanding issues could be dealt with via the DA process, down the track.
Mayor David Wright said there had been enthusiasm for the site for some time, which was central to everything. 'It's very appropriate,' he said. 'It's desperately needed, and I applaud the group behind it, and the mobile vet hospital too. I wish them all the best.'
Imagining he was back in court, Cr Eoin Johnston concluded his pitch by saying, 'Nothing to add your honour!'
The motion was carried with only Cr Willis voting against. Cr Sharon Parry was an apology for the meeting.
---
More stories about Ballina Shire Council: