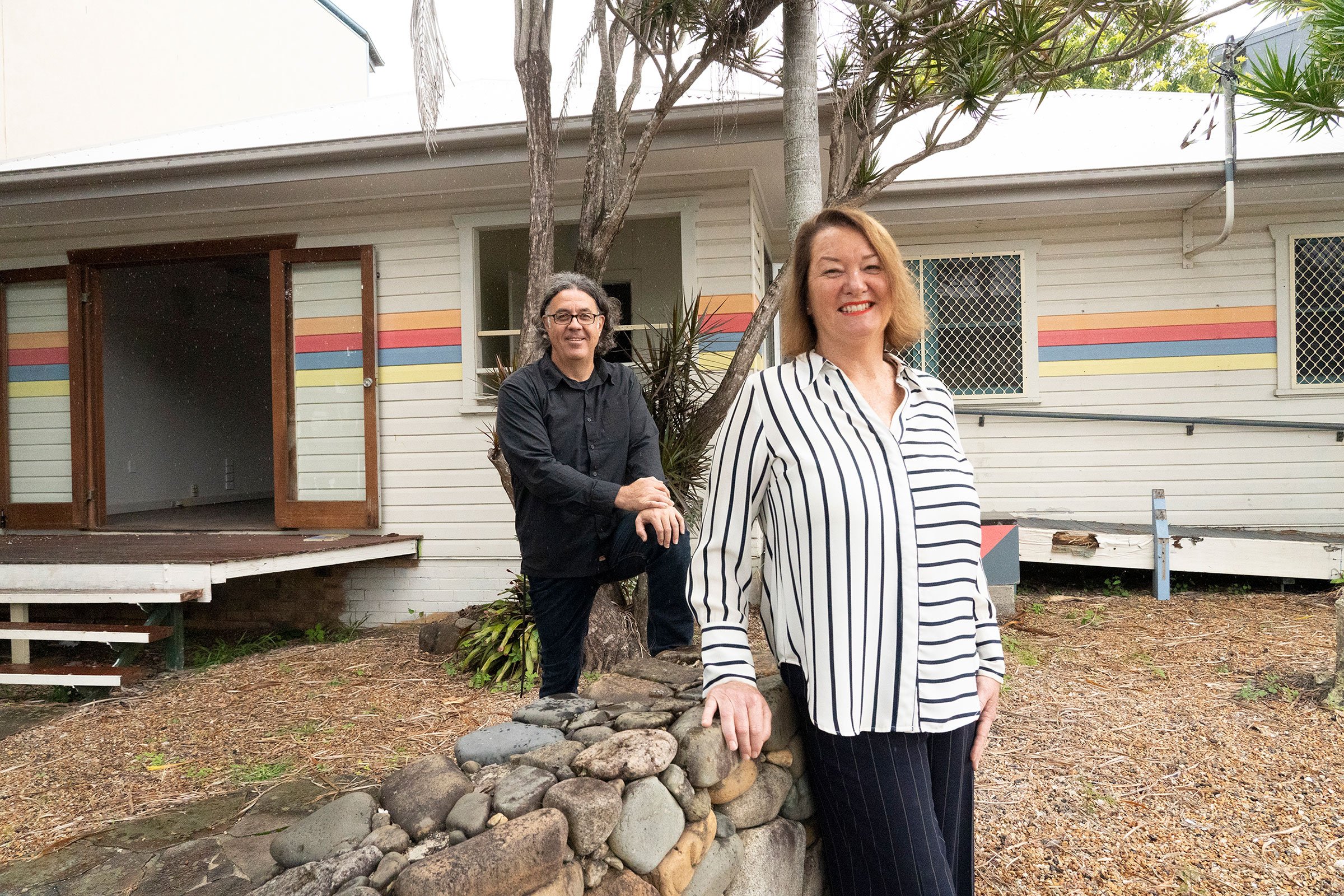 For five years, the homeless drop-in centre on Fletcher Street, Byron Bay, has remained empty – the victim of funding shortfalls and, more recently, a sea of red tape.
Now, the Council-owned cottage will finally reopen as a hub providing services for homeless locals under the stewardship of Byron Community Centre, with help from the team behind Habitat – Creative Capital.
Council handed over the keys to the cottage last week, meaning that work can finally start on bringing the space back to life after a long hiatus.
The hub will provide assistance with housing, mental health, physical health, along with other basics like a safe place for people to have a shower and do their washing.
'Byron is second only to Sydney for homelessness,' says the General Manager of the Community Centre, Louise O'Connell, who has been the driving force behind the project.
'This hub will provide much-needed services for our growing homeless, many of whom are women.'
Creative Capital have secured funding for staff to manage the new project and, with the new plans close to being finalised, the goal is to have the space open as soon as possible.
'One of the next steps will be putting a call out for skilled volunteers,' says Fraser Williams-Martin, Creative Director for Creative Capital.
'We're going to need trades like builders and painters, as well as materials from businesses, plus general volunteers for working bees.'
Support welcome
Those who would like to support the project by donating time or money are invited visit fletcherstreetcottage.com.au.