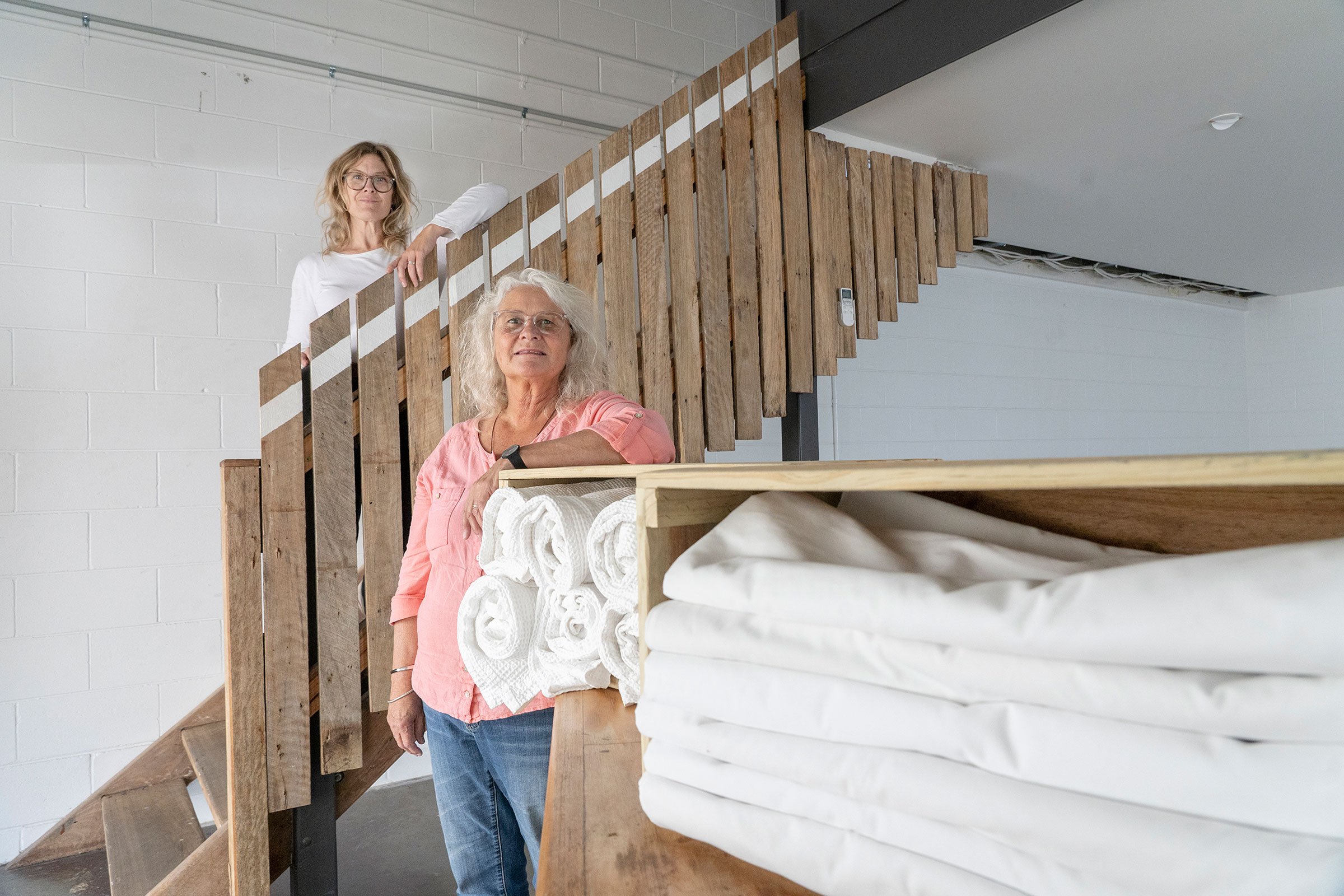 An organisation that aims to 'disrupt the cycle of women's homelessness' has found a new home after being recently evicted from their premises.
Co-founder of the SHIFT Project, Anne Goslett, told The Echo they are excited to be currently in the process of securing a long lease on a property in the Byron Bay Arts & Industry Estate.  
Ms Goslett says, 'To those members of our wonderful community who reached out to offer their support, ideas and encouragement – we thank you from the bottom of our hearts'.  
Julie Wells, another SHIFT Project co-founder, said, 'We are preparing for the big shift – packing down the old and fitting out the new will take many hands to get the job done.
'We need to raise funds, engage the experts and gather all hands on deck so we can continue our five star service with as little interruption as possible'. 
Help needed
'If you can help with time, muscle or money, please email: [email protected]g.au or go direct to our website to donate. Finding a new home for the Linen SHIFT means we will not have a long downtime before we can open our doors again, and we are so happy to say we will be able to transition without impacting our workforce'. 
Ms Goslett adds, 'We have a bright new future, and this is owing to the ongoing and extraordinary care and reciprocity of the Northern Rivers community'.