A contentious draft Unauthorised Dwelling Policy, put on exhibition last year by Council, has re-emerged for this Thursday's meeting.
At the June 18, 2020 meeting, all councillors (except Cr Lyon) supported a motion by Cr Sarah Ndiaye (Greens), who at the time was acting mayor, which was drafted on the fly, and was buried within a development application (DA) for a property at Skinners Shoot.
Her motion led to an attack on property owners in Upper Main Arm by Council's compliance staff. Before the policy went on exhibition for public feedback, compliance staff took it upon themselves to target their first area of alleged unauthorised dwellings – Upper Main Arm.
Letters were sent on September 4, 2020, demanding that recipients respond and gain approval for their unauthorised dwellings. Owing to lack of research by Council staff, letters were sent to many houses that already had approval.
The process caused significant stress and alarm for the hinterland community.
The staff report for this Thursday's agenda is recommending that the draft policy be downgraded for 'internal use' for Council staff. Staff are also seeking that the document become a 'supporting document to the Enforcement Policy 2020'.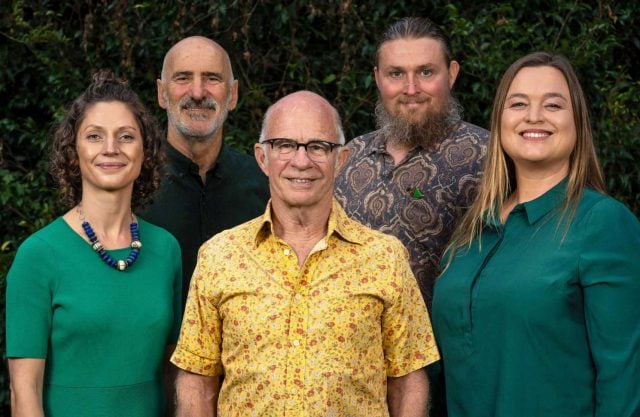 Abandon policy
Greens Mayoral candidate, Duncan Dey, has told The Echo that instead the policy should be 'abandoned' by councillors.
'Report 13.11 lists issues raised in submissions, and at the end of the report, admits the submissions were right, ie that the draft policy was deeply flawed. Hence, it should be dumped', he said.
Mr Dey says he has sent an alternative motion to sympathetic councillors, that not only seeks for councillors to 'abandon' the policy, but also that Council acknowledges 'the flawed approach of the draft Policy, of using it prior to adoption, and of the program launched from it, but not described in it'.
He also states that Council should acknowledge 'the anguish and housing stress caused to residents of Upper Main Arm in particular, and the Shire in general, owing to pursuing this unadopted policy during COVID-19 times'.
'There should be a report on the impact of what Council did over the last 18 months under the draft policy. There is none, no comment on social impacts. Staff chose somehow to investigate Upper Main Arm. The impacts were horrible, but there is no mention of them.'
This point was highlighted in the draft policy submissions by former Mayor, Jan Barham who stated that, 'I also oppose and object to the manner in which Council has implemented the compliance program in relation to the Main Arm community'.
Procedural fairness?
'It appears there was no report to Council that indicated what investigation had been undertaken to determine which properties were identified for receipt of the notification letter regarding unauthorised development.
'Therefore, there's no clarity regarding how the properties were chosen. This is not how procedural fairness is enacted. I was on Council when a similar program was launched in 2002 and 2009, both times initiated on the Main Arm community, and both times required the elected councillors to intervene to ensure that procedural fairness, education and support was offered to those residents in genuine need of assistance. Council initiated the Interagency Meeting to ensure that the State Government agencies were aware and available to provide support if required', she stated.
Mr Dey added, 'Council should focus on unauthorised development of all kinds, not just dwellings, and investigate during construction, not decades later'.