With an increasing number of sea turtles needing help, Ballina's iconic wildlife rescue charity based on North Creek Road has a new name and a new logo. It's now Australian Seabird & Turtle Rescue. President Anna Dicker spoke to The Echo this week.
She said the degradation of the ocean environment is bringing more and more sea creatures into care. 'We've been seeing an rising number of juvenile turtles coming in with parasitic loads, and at the age that they come in, which is about 10 to 15 years, they're swapping over from fish to a seagrass diet.'
Ms Dicker said the problem is that seagrass beds are being degraded by a combination of factors, including chemical runoff, with high parasitic loads in turtles an indication of resulting poor health. A strong current brings weak turtles down from the north, increasing the number of sick animals in care.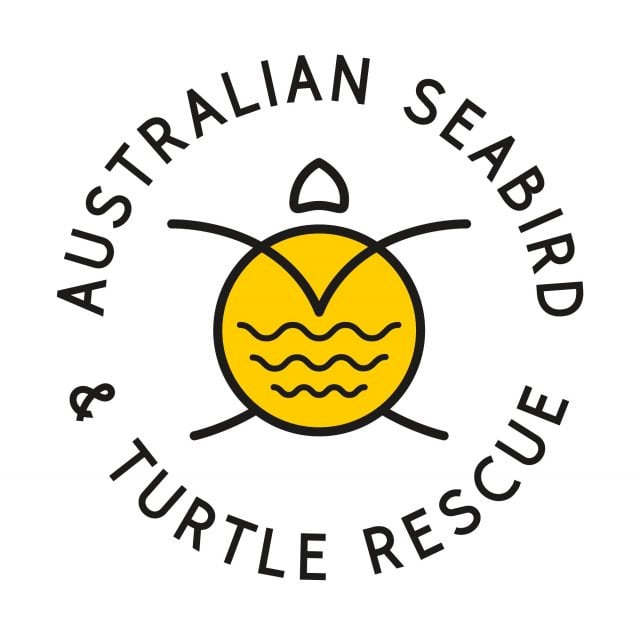 'We're a volunteer organization, and we've been operating at capacity all year, which is thirty,' explained Ms Dicker. If too many turtles arrive, the contingency plan is to send them up to SeaWorld.
'We can only do so much, and the pressure of numbers is really pushing us to our maximum,' she said. 'It's expensive. It's labor intensive. And it's cumulative. 'We usually get a low over winter but it hasn't happened this year.'
How many turtles have you had this calendar year?
'We average about 100 a year,' said Ms Dicker. 'But that does include the little hatchlings as well.'
Last week six rescued turtles were released at Lighthouse Beach. Some find their way down to Iluka, where divers recognise them by their tags, others find homes around the seagrass beds at Julian Rocks or further afield. The calm Boat Channel at Lennox Head is another popular release site.
'Sometimes they'll hang around and then disappear. We might not see them again until they're laying females in thirty years time,' said Ms Dicker, 'Unfortunately the more laying turtles that we lose, the less nests we'll get.
'We do a citizen science program called TurtleWatch, which deals with locating nests and protecting nests and then trying to get the maximum number of hatchlings into the water as possible. But we've just had a report of somebody in Sydney digging up a nest of turtle eggs.
'So there's proof that they are laying further and further south. So it's a cumulative issue, and they take a long time to rehabilitate when they're sick.'
There are also increased numbers of sea snakes coming into care, of various species.
Special school holiday events
Australian Seabird & Turtle Rescue is doing school holiday tours every week day at 10am.
'In addition, on Wednesdays, we have partnered with an indigenous organization, we're doing an amazing workshop with Yidabal Galii Maa. We sit on very sacred ground here. There's a huge midden on the bank, and this was a gathering place. We're looking to build up our relationships, which have been very degraded in this area.
'So we've been very thrilled to partner with them. It's been enormously popular. And now we've got NSW Dine & Discover status too!'
Because of COVID restrictions, number are currently reduced, but visitors are welcome to book through the brand new Australian Seabird & Turtle Rescue website here.
You can also find them on Facebook and Instagram. You can donate via Paypal here.
President Anna Dicker also wants everyone to know, 'we're holding a fun gala fundraising dinner in on the fifth of February. Tickets are on our website!'