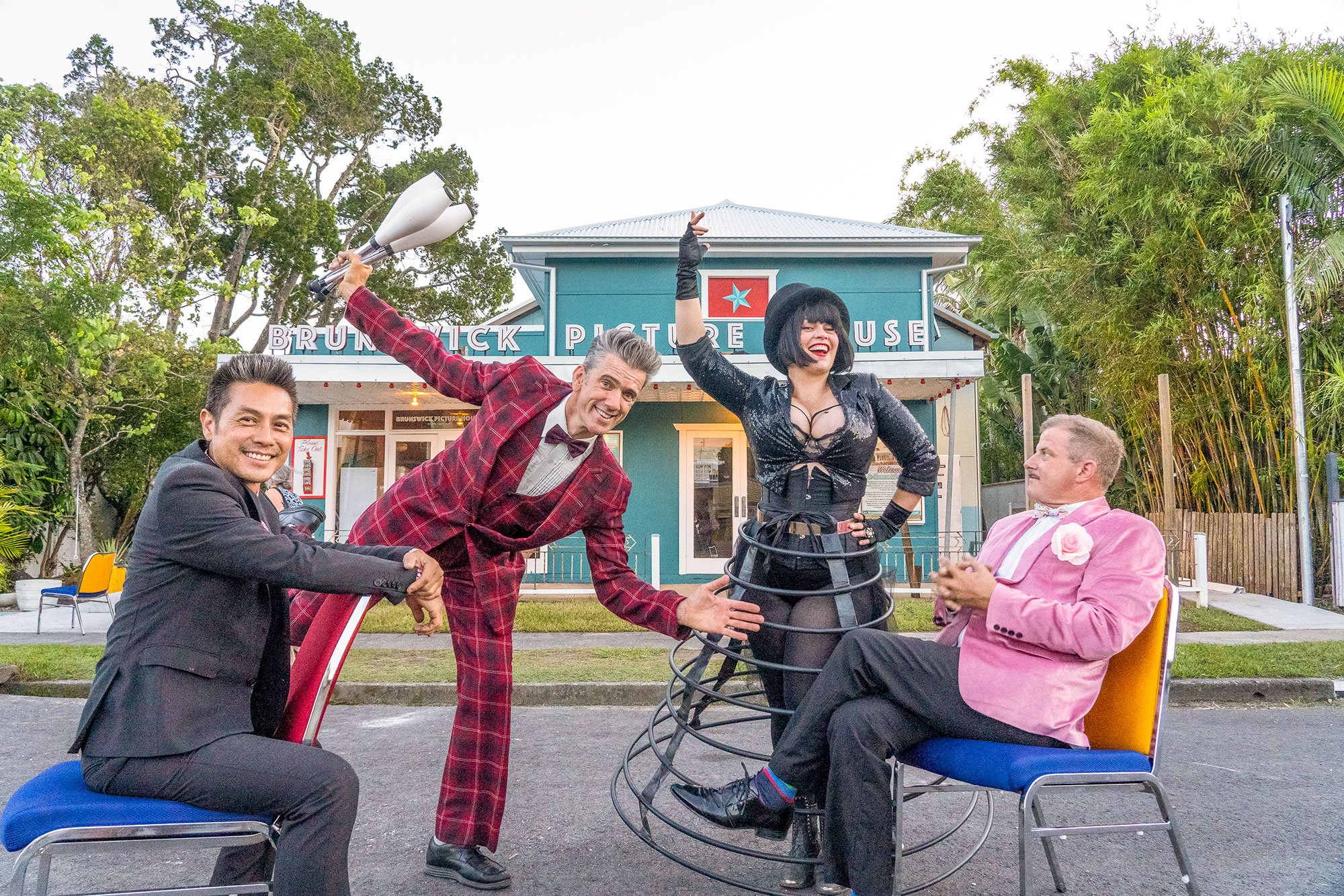 For much of the past five months, the Brunswick Picture House has sat in a restrictive cage of steel ladders and scaffolding.
The cheeky venue clearly wasn't used to being kept locked away. But on Christmas Eve, the shackles will finally be removed, and much-loved venue will bound back into the world.
After months of renovations, the Picture House is finally reopening, with the owners promising 'The Mother of All Summers'.
'We are immensely proud of the final results', co-owner Chris Chen says.
'We're left breathless by seeing the building transform in front of our eyes.'
It certainly hasn't all been smooth sailing for the Picture House crew.
COVID-19 delayed the start of construction by 14 months, and created supply shortages.
But once the nail guns started popping, the project moved forward at a rapid pace.
'It's been a real "bromance" between us and the Bennetts crew,' Mr Chen says of working with the construction company.
'It was a real collision of cultures – a big construction firm and a little entertainment venue run by cabaret producers'.
Undertaken with the assistance of a healthy injection of government funding, the renovations have included the installation of new seating, air conditioning, toilets and wheelchair ramps.
Summer program
The summer program will be launched by international cabaret performer Meow Meow. Coming hot on her tails is a series of high-calibre comedians, including Kitty Flanagan, Judith Lucy, Wil Anderson, Tim Ross and Nikki Britton.
'We've also got our infamous Cheeky Cabaret returning for a season of 15 shows in January and February,' Mr Chen says.
'And if you love game shows, a brand new show, Brunswick Heads or Tails is making its world debut'.
For more information, visit the Picture House website.