Divorce can be a BUMMER.
In spring 2013, Mary and Joseph bought a house in Suffolk Park for $500,000.
They had moved up from the Central Coast a year before, newly married, returning to beautiful Byron Bay where they had fallen in love at schoolies.
They borrowed $450,000 of the purchase price, and managed to pay the stamp duty and legals – just.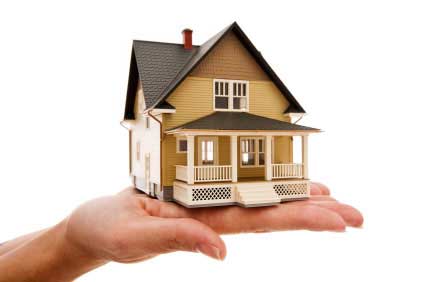 Every time they paid the mortgage, they bought a bottle of wine to celebrate.
The kids came in quick succession and interest rates just kept going down, but between maternity leave and Joseph's recurring back injury, the loan stubbornly stayed about the same.
Mary loved her job in retail fashion, and Joseph was a shop-fitter in between surfing and diving and golf.
They managed, and watched in awe as their house surged in value up to the heady heights of over a million dollars by 2021.
They felt rich.
Sadly, over time, their interests diverged. Joseph was always a bit of a conspiracy theorist, but COVID-19 had sent him seriously and intensely on the 5G Bill Gates Clive Palmer Craig Kelly Chem Trail. He was unvaccinated and missed out on work as a result.
Mary, well she loved anything Mandy Nolan said, or wrote, or thought about everything.
So things at home were, to say the least, pretty tense. Mary started studying, and Joseph stopped reading.
Things came to a head when Mary caught Joseph putting up posters for a demonstration at the Gold Coast for FREEDOM.
Separation for unresolvable differences was on the cards.
Stop. 'Stop right there' – think Meatloaf in Paradise by the Dashboard Lights.
Just stop and think Mary and Joseph because this is Byron Bay, and The Echo has just set up a Byron Un-Marrying Market Equity Referral Service (BUMMER) exactly for this situation.
Here is what happens if you don't use BUMMER.
Mary and Joseph separate under the one roof until they can sell the house, which goes for auction at just over $1.2 million.
Gasp. Smiles. Millionaires for a moment!
After they pay the mortgage and the lawyers and agents they are left with $700k split two ways – $350k each.
And on their incomes, they can only borrow about $300k more, so are left with the grand total of $650k to buy… well, something so the kids can still live around their friends and stay at the same school.
For decades the answer to this conundrum was north of the Brunswick River.
What can you buy with that there now? Nothing.
Fast forward three years, and Mary lives in Casino, where she has traded fashion for Norco, yoga for darts, Mandy for Pauline, and the kids still get called dirty hippies.
Joseph is eternally couch-surfing in Lennox, at 'mates', and his equity has dwindled to bugger all.
How does BUMMER work?
You register your equity in the 'I'm soon to separate' category, and list your employment status, political preference, vaccination certificate (or not) and number of dependants.
Most importantly, you detail your amount of equity post separation.
And then you wait to be matched with someone with enough capital that between you and a big mortgage you can buy back in to Byron Shire.
You don't actually separate until you have been matched.
Yes, occasionally straights and gays have to learn a bit of compromise in the old bedroom department, age differences of more than 40 years can be challenging, and compatibility takes second seat to practicality.
Because this is Byron, and getting a house is the only game in town.
Mary gets matched with Jane. Their relationship is prickly with six kids between them, but neither are living in their car on Koonyum Range so that's something.
Joseph gets matched with Margaret, who is aged 77, quite deaf and quite cantankerous.
As you can imagine, weekends are pretty tense when he has the kids.
They live in the back of Ocean Shores, with a view over the highway. Still, it beats a pal's foldout lounge in Lennox.
Joseph has long COVID, so he's eternally grateful to have a roof over his head.
And thus the moral to this tale is to register with BUMMER well prior to separation, because the alternative is a lifetime subscription to Soulful Abodes for the Tribe – a fate worse than crucifixion.
Or just stay together with your original partner and live with seething resentment and chronic revulsion. Many do.
And fees for BUMMER are a one-off payment of $500 (Afterpay available). Refer your friends for a discount.
Welcome to the Byron Bay family law dilemma. Jesus wept.
* David Heilpern was appointed as a magistrate in 1998, and was at the time the youngest magistrate in Australia. He 'retired' in May 2020.