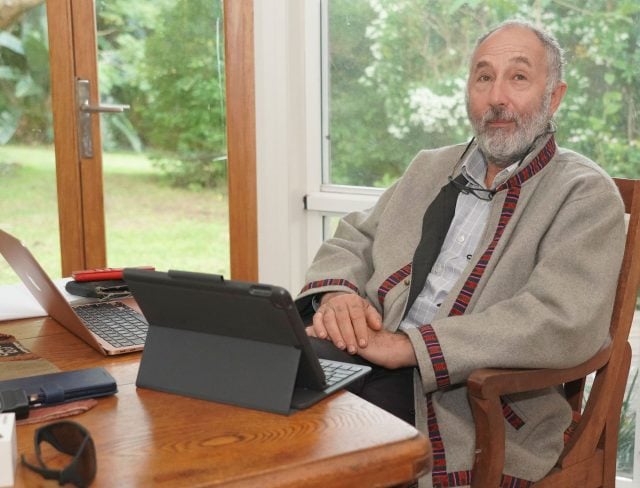 I reckon there are some lovely landlords out there, working well with their tenants in a cooperative fashion – waiving the rent during non-occupation, writing references for alternatives, and speedily launching into repairs to get everything back to square one ASAP.
I know this is happening, and the spirit of sharing loss as equitably as possible permeates even into property matters.
As is the nature of practicing law, I'm just not seeing them. I'm dealing with the landlord in Murwillumbah who gets to the house while the water is still high and throws all the tenant's possession into the raging torrent just so he can get to the floor coverings and dry the place out. Shame about the photos, jewellery, clothes and special toys that could have been saved.
I'm seeing the landlord in Lismore who terminated the lease, before the peak had even occurred, by sms and email at 4.17am, adding to the woes of the person literally sitting on the roof. I'm seeing the landlord in Ocean Shores who insists on rent still being paid even though the premises are unusable – as a 'holding deposit' or 'you're not getting back in and there's plenty of others looking'. And I'm seeing the landlord near Federal who still wants rent even though you can no longer drive to the house because the internal private road has dissolved into a cliff and canyon.
And sadly, generally the landlords hold all the cards. Because there are now around 15,000 warm wet bodies (my guesstimate) who are looking for accommodation on the north coast who were not looking for housing just days ago. 'Don't piss off the landlord' is the common mantra.
The most common question I get asked is 'can the landlord terminate the lease if my house is flooded?' The answer is that they can – if a property is 'uninhabitable' – either party can terminate the lease without any notice period in these circumstances. This means that the tenant no longer has to pay rent, and will get advanced rent back, but of course they no longer have a place to live. If a property has no power, functioning kitchen or bathroom, needs to be stripped bare, gurneyed, rewired and re-plastered then it is likely uninhabitable.
There are some cases where the water went across a tiled floor and was uninhabitable for a day or two and needed minor repairs. Or a house where the downstairs flooded but the upstairs is fine. Arguably, that is not sufficient. There will be shades of grey. But many of the houses I have seen in Mullumbimby, South Golden Beach and Lismore are uninhabitable, and are likely to be so for weeks or months, until the tradies magically appear from their vastly depleted ranks. A termination notice itself does not give the landlord the right to take possession. Unless there is agreement, the matter first has to go to NCAT.
My guess is that many of these properties will be available in a few months' time. And the rent may well be higher.
The next common question is: 'Do I have to keep paying rent?' If you cannot live in the house, you do not have to keep paying rent. If you can only use part of the house you can pay less rent. If agreement cannot be reached with the landlord, you can go to NCAT and get an order that reflects the legal concept of 'abatement'.
The third common question is 'What about my stuff?'. The landlord has to give you a reasonable opportunity to get your possessions out of the premises, even if they serve you with a termination notice. If they dispose of them without that opportunity, you can take action in NCAT for compensation up to $15,000. If you abandon goods in the house, then they can dispose of them after a reasonable time.
However, many landlords are understandably keen to get into the house so that they can affect urgent repairs. In those cases, of course a cooperative approach is sensible, but sometimes it's not possible. If a landlord has to move your gear to effect urgent repairs, then they have to look after the stuff. This could mean taking it to a safe storage facility, or a dry part of the house. They can move it from room to room while they fix things. But they cannot throw them out.
Finally, will I get my bond back? We all know that you are meant to leave a property as you found it, less fair wear and tear. But what if there is a layer of knee-deep mud in it when you leave after being evacuated? There is precious little reported law on this. The lovely people at the Tenants Union and some ultra-experienced local agents tell me that NCAT would order the return of a disputed bond where there is a flood and the landlord trying that on would be hosed out*of court. I have witnessed the bonding* of tenants and landlords the last few weeks as they muck out* together which is ideal. A torrent* of Kumbaya.
The area is ripe for law reform. Tenants flooded out should have first dibs to re-lease after the clean-up and repairs. Landlords should return bonds after floods because the mess is not the tenant's fault and they can usually insure and that should be clearly specified. There should be an exact time for removal of goods. Airbnb's could be opened for the flood ravaged by decree.
Finally, mostly these problems are resolved with good communication and kindness. My experience is that real estate agents have been exceptionally reasonable. I overheard a conversation where the agent told the landlord to stop being a 'mean dickhead' (they forgot to put it on mute!). The Northern Rivers Tenancy Advice and Advocacy Service is a great place to start and Barefoot Law and other law firms are rolling out advice sessions.
Of course, at the moment, everyone is inundated* with questions and flooded* with enquiries.
*Poor taste, too soon, Dad joke alert.