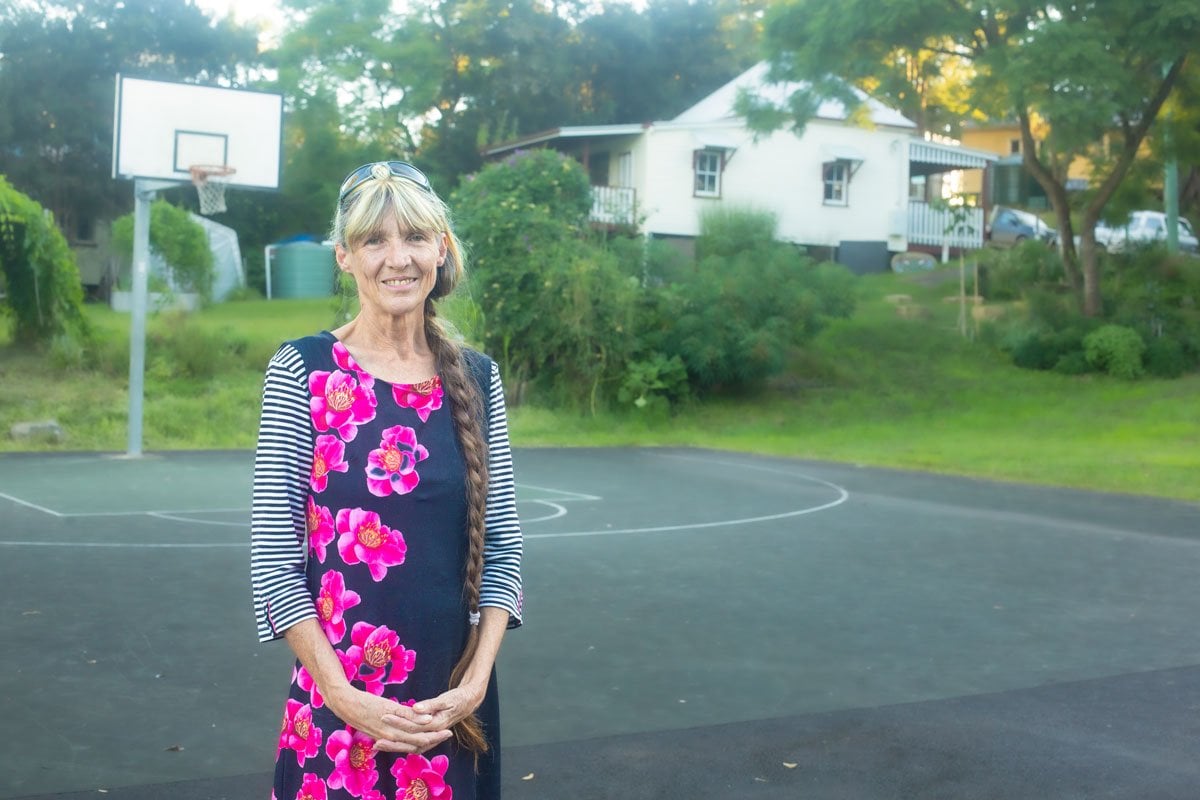 A motion to reverse a last November's decision to transfer some land to the Nimbin Neighbourhood & Information Centre will go down in history as the 'Sibley Street Saga'.
Last November at the Lismore Council meeting, councillors voted on a Report of the General Manager for a request for part of Peace Park in Nimbin to be reclassified as Operational and transferred to Nimbin Neighbourhood & Information Centre (NNIC).
Council had received a request from the NNIC that part of the land at 9 Sibley Street, Nimbin (Peace Park) be transferred to them through a boundary adjustment with the adjoining property at 7 Sibley Street to facilitate the Sustainable Living Hub project.
On the night the motion to transfer the land was put to a vote and carried unanimously.
A new Council and a new view
Enter from stage right a new Council and cue Cr Big Rob – On February 8 this year, Cr Big Rob proposed a motion to reverse that unanimously passed decision.
Cr Big Rob's motion proposed that Council take no further action in relation to its decision of 9 November (2022) and that staff prepare suitable information and budget estimates for consideration in the upcoming Operational Plan and budget process to prepare a Plan of Management relating to the Peace Park in Nimbin.
Cr Big Rob said that as far as he can tell there is no Plan of Management for the land. 'It's community land. In section 36 of the Local Government Act requires a Plan of Management. We can't do anything until we have a Plan of Management for the land.
'The Sustainable Living Community Plan was last revised on the 22nd of the 11th, 2015, and it expired last year. So the current plan the Lismore City Council Sport and Rec plan goes to 2024 is in direct conflict with what is being asked for and we live in community.'
Councillor Big Rob has been very clear about his opinion of giving away council land for free.
Then came the floods
Council deferred the matter until the March meeting to allow councillors time to further consult with the community.
A site visit was organised twice but had to be cancelled on both occasions because of bad weather.
A report was scheduled to come to the April meeting, but flood impacts upon the Nimbin community and a request for the matter to be deferred by the NNIC have meant that there have been no further opportunities for councillors to consult with the Nimbin community on this matter.
A Council staff recommendation is that Council defers any further consideration of the proposed reclassification of Peace Park until such time as a new site concept plan can be provided by the NNIC.
Four councillors managed to make a trip to Nimbin last Thursday to look at the site and discuss the plans with the NNIC.
NNIC needs more time
Unsurprisingly, the NNIC has been pretty busy in the last six weeks. To say they have had a lot on their plate is a huge understatement as they, and Neighbourhood centres across the state, dig in to support people after two massive floods.
NNIC Manager Natalie Meyer says they need more time to prepare information for council. 'We have to go back to the drawing board as a result of Council changing their mind on the decision made last year. That will take some too-ing and fro-ing and some time to navigate a change of plans.
'We need to consult with the community, so right now we're just asking for more time.'
Lismore Council will meet this evening.
The meeting will be live-streamed from their Facebook page.