The phoney campaign is over and Australia will go to the polls on 21 May. Scott Morrison has delayed the moment of truth for as long as possible, giving his opponents plenty of opportunities to point out his deficiencies. He's also dangled a few Budget carrots in the form of temporary petrol price tax deductions, free money for taxpayers (mostly for the rich), and thrown billions of dollars at Barnaby Joyce's Nationals in exchange for them not blowing up the government.
Can the ALP get over the line? Will Anthony Albanese's old-fashioned John Curtin glasses and new-fashioned waistline cut it? Opinion polls show Labor in a very strong position, but that didn't mean anything last time, and it's all going to come down to a few seats, mostly in Queensland and WA.
Morrison is known as a ruthless and energetic campaigner. In his corner is American citizen Rupert Murdoch's media empire, along with most of Peter Costello's Fairfax/Channel Nine, and an estimated $70 million from 'freedom' enthusiast Clive Palmer, designed to scoop up the disaffected and disenchanted and steer their votes back to the people who have been running the show for the last eight years.
It will be hard for anyone else to buy advertising space, and nothing has been done about the indefensible situation which allows Australian political parties to lie with impunity, helping confuse anyone who is actually interested in this election.
For the next six weeks, 'blank page' Albanese can no longer be a small target, but will have to start talking about actual policies, including extra money for health, a federal ICAC and some kind of action on climate. The usual contradictions and hypocrisies of Labor will be on display, and the ALP faces battles on multiple fronts in many seats, with Greens and independents chipping away at their traditional heartlands.
The Liberals will also have their hands full, with Simon Holmes à Court-backed teal independents challenging them on climate and integrity, and Pauline Hanson nipping at their heels on the other side.
There have been some attempts from the government to clear the decks, with asylum-seekers quietly released from long term detention recently and more likely to follow. Grieving mother Julie-Anne Finney has been barred from giving public evidence into the veteran suicide royal commission until after the election. The High Court gave a green light to captain's picks for all electorates, regardless of the wishes of local Liberal Party members, and friends of Morrison have been appointed to well-paid, strategically important positions at the Administrative Appeals Tribunal and elsewhere. The Member for Manila George Christensen is officially no longer part of the government, and the COVID threat appears to be receding.
According to traditional wisdom, war in Europe and growing tensions with China should help the incumbents, but it's impossible to avoid the fact that this is the most fractured and fractious government in decades, with some of its most powerful criticism coming from within. If Morrison wins, it probably means that the electorate is prepared to ignore industrial strength dysfunction, corruption and incompetence in exchange for rising interest rates to be staved off for a little longer, but this is likely a forlorn hope.
Whoever wins this election is going to face a wicked collision of environmental and economic problems. The Greens reckon the answer is to tax the ultra-rich and stop subsidising fossil fuels to pay for free education and lower the pension age. Peter Dutton would like Australia to start a regional arms race, complete with nuclear submarines and hypersonic missiles. Labor sits somewhere in the middle.
Across the Pacific, US President Joe Biden is about to appoint Caroline Kennedy as Australian ambassador, ratcheting up the pressure on our next government to get serious about the climate emergency.
Meanwhile in NSW, while everyone was distracted by the floods and Shane Warne, Dominic Perrottet brought the state government back for an extra day, at great expense, to ram through extreme anti-protest laws designed to frighten active citizens who are concerned about the even more Biblical-level horrors predicted to be coming our way. If these laws had been in place at the time of the Bentley Blockade, thousands of people would have been up for $20,000 fines and four year prison terms. Some brave person will now need to risk their own liberty to prove these laws are unconstitutional, as Bob Brown did when something similar was tried in Tasmania.
Speaking of the island with an extinct animal on its number plates, in the week when Premier Gutwein mysteriously resigned, it was also proven that most of the logging there has been unlawful, which won't slow the pace of destruction one iota.
In Melbourne, UAP's Craig Kelly was egged last week, showing the larrikin spirit of Australia is not entirely dead, and there were also glimmers of life shown in Newcastle when a couple of people got through Scott Morrison's media and security cordon to tell him what they really thought.
A young mother named Chantelle Howard grabbed the grinning PM for a video selfie and said, 'Congratulations on being the worst Prime Minister we've ever had.'
An angry pensioner named Ray Drury told Morrison, 'I've had a go mate, I've worked all my life and paid my taxes… I'm sick of your bullshit.'
The nation waits for 21 May.
---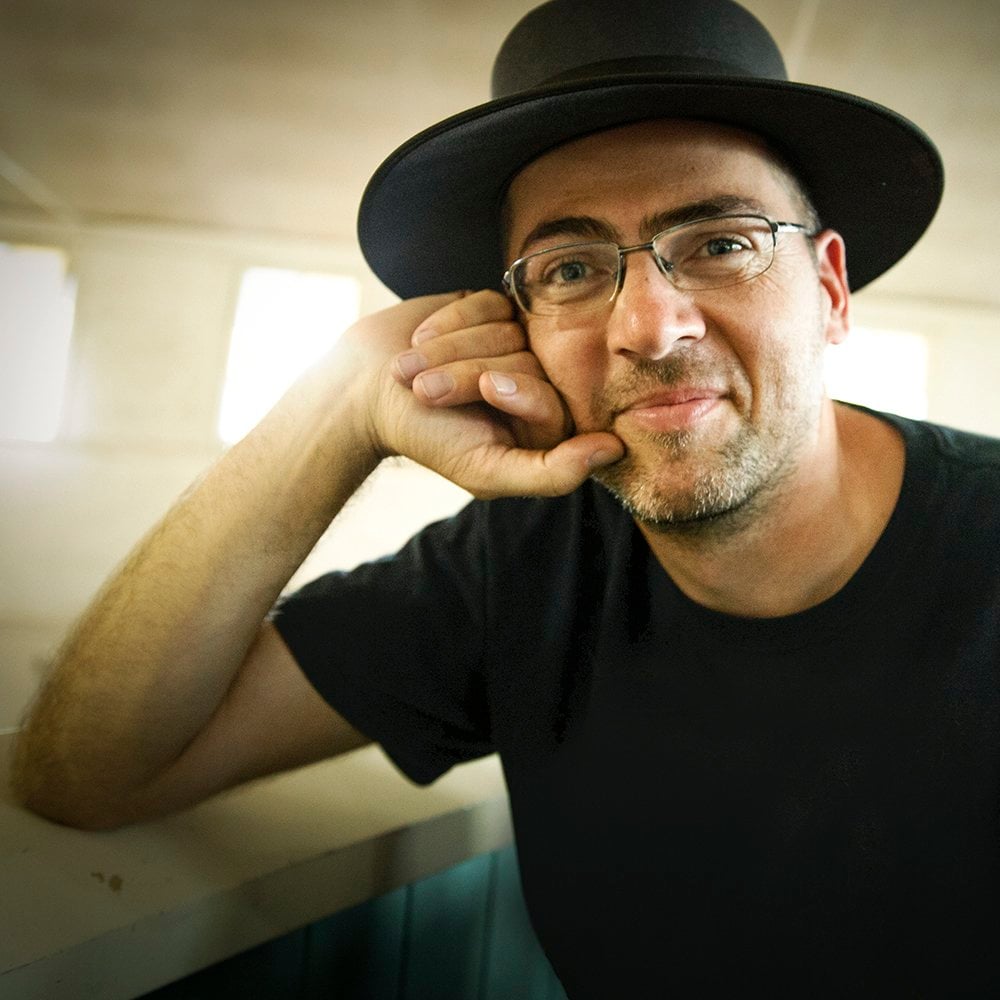 Originally from Canberra, David Lowe is an award-winning film-maker, writer and photographer with particular interests in the environment and technology. He's known for his work with Cloudcatcher Media as a campaigner against unconventional gas and coal.
David has also written Australian history. Many years ago, he did work experience in Parliament House with Mungo MacCallum. David has lived off-grid in the Northern Rivers since 2008.