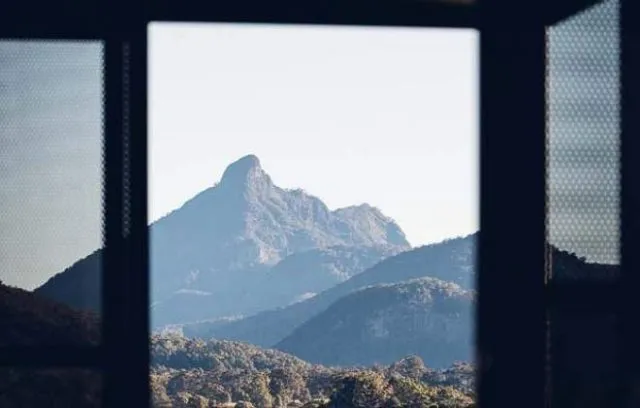 People from every walk of life are being encouraged to enter the Wollumbin Art Award (WAA), especially First Nations and young artists. 
'The exciting new award is open to artists from the local government areas of Tweed, Byron, Ballina, Lismore and Kyogle as well as the Scenic Rim and Gold Coast City,' said a spokesperson for the Tweed Regional Gallery.
First prize is $15,000 and a two-week residency at the Gallery's Nancy Fairfax Artist in Residence Studio.
Interest in the WAA has been strong and Gallery Director Susi Muddiman OAM is urging artists not to leave submitting their entries until the last minute.
Online entry
The online entry process is very straight forward and you can save your entry before submitting it as long as you submit it before 5 pm on Sunday 17 July 2022,' Ms Muddiman said.
'I am really proud of the resilience shown by artists who have faced so many challenges in recent years. The WAA offers another fantastic opportunity for them to get their work out there.
First Nations Bundjalung Award
'In addition to the first prize, we have the $10,000 First Nations Bundjalung Award which includes an exhibition at the Gallery as well as a $5,000 prize and an Emerging Artist Award.
'We are also delighted to be able to include the Wollumbin Youth Art Awards for young talent aged from 5 – 18 years which includes prizes for the various age groups.'
Ms Muddiman said the Gallery was looking forward to working with the 2022 pre-selection panel members including respected local elder Aunty Joyce Summers and Indigenous art officer at Arts Northern Rivers, Kylie Caldwell.
'We can't wait to see the entries as they come in and I hope to see some ambitious and exciting artworks,' she said.
The Gallery has secured the services of respected curator and editor of VAULT Magazine, Alison Kubler, as judge for the 2022 WAA and acclaimed artist Hiromi Tango as the 2022 WYAA judge.
Finalists will be informed on Monday 8 August and will have their works displayed at the Gallery from Sunday 30 September to Sunday 20 November 2022.
'We know the calibre of artists we have in the region and encourage artists at all stages of their practice to enter this brand new award –  so go online and submit your entry now,' Ms Muddiman said.
For more information, go to: gallery.tweed.nsw.gov.au/whats-on/prizes-awards/wollumbin-art-award.