Ballina's beloved Jetboat Rescue Service was given temporary permission to return to the water on the weekend, with conditions. The future of the service was also one of the main items of discussion at the last Ballina Shire Council meeting, following a motion put forward by Cr Eoin Johnston.
There has been a cloud hanging over the operation since Surf Life Saving NSW decided to remove all NSW rescue jetboats from service, following an incident in Victoria. Cr Johnston described the ensuing argument between the various parties as 'unprofessional, and at times quite ugly and unnecessary'.
He said that in spite of what some people had said, the issue was very much to do with Ballina Council. 'It's one of our leading lights,' he said. 'It has performed 980 rescues over the fifty years it's been in existence. It's a community facility, manned by community people.'
Cr Johnston said the service had also performed multiple call-outs during shark attack crises, helped with flood rescues in Lismore, assisted beach-based lifesavers, recovered deceased bodies and located missing vehicles; all adding up to 'countless hours' spent out in the water in dangerous situations.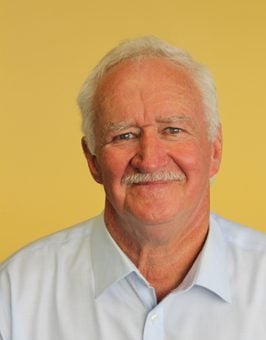 He noted that Marine Rescue (to date) had not had the manpower, expertise or equipment to provide a similar service.
With plans now advanced to bring the jetboat service under the umbrella of Marine Rescue NSW, he said there were concerns that many disaffected people would no longer be involved.
More than a new paintjob for the jetboat
The Jetboat Service now faces a deadline of August 8 to accept the new arrangement with Marine Rescue, or face permanent closure.
Cr Johnston said an urgent review of the situation was needed, with council needing to make official representations to the bodies involved.
He then read out a deposition from Garry Meredith, a longstanding rescue boat volunteer who has recently left the service: 'Thanks for your support, mate. It looks like yes, Surf Lifesaving NSW has made up their mind. Sad day for the crew, past and present, and the Ballina community.'
Cr Johnston then said, 'I do think they deserve more just being shuffled off in the middle of the night because some senior people have made certain decisions. I think we deserve as a community a response from Surf Lifesaving NSW, with an explanation of how it's come to this, and how it may work if and when they do go to Marine Rescue.'
Cr Meehan spoke for many on council when he said there wasn't enough information available about the backstory to the dispute for councillors to have an educated opinion.
Cr Kiri Dicker agreed, saying there appeared to be a clash of cultures involved, but council needed more information. 'We're all a little bit in the dark,' she said.
Cr Rod Bruem also agreed, adding that 'the bottom line is the jetboat is essential for Ballina', because of the unique dangers of the Ballina bar.
Noting the service is a 'very difficult thing to administer,' he said, 'I just think as a council we need to first of all, ensure it's safe, which it seems to have been, and secondly encourage the right transition that keeps this great service to the community.'
Mayor Sharon Cadwallader said that the deadline of 8 August was rapidly approaching, and that Marine Rescue NSW had already agreed to take the jetboat service under its banner until 2024 at least, with updated training and qualifications and insurance in place.
She said that while she didn't know the details of the inner working of the transfer arrangement, should it proceed, the colours of the service would definitely change. 'They'll go to blue shirts, instead of the reds and yellows. Definitely the colors of the boat will change.'
Cr Phillip Meehan said he wouldn't be supporting Cr Johnston's motion because he didn't believe it was council's place to try to influence the other two organisations involved.
Mayor Cadwallader added that the merger plan with Marine Rescue came as the result of lobbying on her part, so the Ballina jetboat service could avoid being wound up like similar operations in Maroubra and Kiama.
'I pushed back very hard on that. I said we need whitewater rescues, we need that service here. We've got a dangerous bar.'
But why?
Cr Eoin Johnston pressed on, saying the Ballina community deserved to know the reasons for the amalgamation.
'Let's get it from the horse's mouth,' he said. 'And let's get some idea of how it's going to work when it goes to the new Marine Rescue because a lot of these [jetboat] members have left and may not want to come back and be mixed up with Marine Rescue, for different reasons.
'I just think we deserve an explanation from NSW Surf Lifesaving. I don't think we should be treated like a dog's body.
After more circular debate, GM Paul Hickey came to the rescue, suggesting a two point motion, firstly acknowledging the great service provided by the jetboat in the past, and secondly 'that council write to Surf Life Saving NSW and Marine Rescue NSW, seeking clarification as to the reasons for this change and how they will ensure that the exceptional service provided over many years will be maintained under the new structure.'
'Perfect,' said Mayor Cadwallader.
The revised motion was (eventually) supported unanimously by councillors.
More stories about Ballina Shire Council: