Ballina Shire Councillor Eoin Johnston wants council to lobby on behalf of Ballina Jetboat Surf Rescue, which is currently facing closure by 2024.
Cr Johnston's motion will be discussed at today's meeting. It reads:
'Surf Life Saving NSW has determined that their involvement in supporting the three remaining Jetboat Surf Rescue operations across NSW is to be wound up by late 2024. There is a tentative arrangement to merge the Ballina service into the umbrella of Ballina Marine Rescue.
'Marine Rescue does a valuable and creditable job in recording movements and coordinating rescues over the Ballina Bar and the open water. However, their capacity to perform rescues in open water at all hours of the day is limited in challenging surf conditions.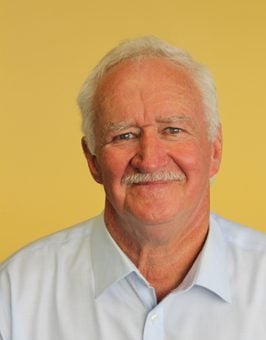 'On the other hand, the crews of the Jetboat have a meritorious record of saving lives and property in the bar and the open ocean over a period of fifty years.
'Despite the changing nature of the bar and, at times, dangerous conditions, the numbers of vessels crossing the river mouth is increasing and will continue to do so due to the growing popularity of the region.'
Long history of support
Cr Johnston's motion goes on to say, 'Ballina Shire Council has contributed to the funding of the operation over many years and, to my knowledge, it has never baulked at the Jetboat's request for assistance. The service has also benefited from generous sponsorship from local business and suppliers.
'It is acknowledged that there may have been some shortcomings with the local administration over recent times and the State body clearly has concerns over certain compliance issues.
'In my view, these issues could be addressed by appropriate direction and training and should not be the catalyst for winding up the Ballina Jetboat Rescue.
In a recent interview with The Echo, Dave Carter, the President of Ballina Jetboat Surf Rescue, said his biggest concern was that his service was currently unable to respond to emergencies, because of the impasse with Surf Life Saving NSW.
'We just want to get back out on the water and do what we do best and serve the people of Ballina, as we've been doing for the last fifty years,' he said.
Cr Eoin Johnston is urging Ballina Council to write to Surf Life Saving NSW and Surf Life Saving Far North Coast to urgently request a review of their decision to close the jetboat rescue service. The issue will be debated this morning.
More stories about Ballina Shire Council: