It is important to defend and preserve community social sustainability. That is why we need to fend off the Norths Collective takeover of Bangalow Bowlo. I speak as a researcher with over 20 years' international experience and as a specialist in gambling public policy and regulation. I am not against gambling, but if the products are designed to entrap, and the regulation is weak, we have a problem.
Two national Australian Productivity Inquiries into Gambling, in 1999 and 2010, highlighted the problems of pokies and the corrosive negative impacts of gambling in clubs and pubs. 
The best protection against pokies is to not have them. NSW has about half of the two hundred thousand poker machines in Australia, and 70 per cent of those are in clubs. The NSW government is addicted to gambling taxes that prop up State budgets, and receives substantial political donations from Clubs NSW; all well-established by research. Pokies are the problem when it comes to people's gambling losses and the despair this can bring. The status quo is that pokies enable multiple lines of play and fast, high losses. So say testimonials from ex-gamblers who have lost everything.
Agreements lapse after ten years
So now to Norths' takeover of the Bangalow Bowlo. It is a takeover because what is now a community, member-owned, asset on prime land will be transferred to Norths who insist their merger model requires all assets to be transferred to Norths. No matter what sweetening concessions are in the Memorandum of Understanding (MOU), after ten years these will lapse, owing to NSW government regulations, and Norths members from other parts of NSW will most likely outnumber the local Bowlo members in deciding future directions for this site. This looks like a bad deal for the Bangalow community.
In 2019/20, the NSW Liquor and Gaming authority ranked Bangalow Bowlo at 965 out of 1,059 venues on net profit from its licensed four machines. It ranked Norths' Tweed Seagulls at 78, amongst the highest on net profit – with 213 machines. There is no per machine venue-specific data available in NSW. Norths want the Bowlo pokies' revenue to be increased to 15 per cent of club revenue. This could be the tip of the iceberg as the number of machines increases.
Designed to entrap
It remains a moot point as to how bad the Bowlo's current financial situation is. Norths want a deal that increases the number of machines and says it will immediately invest in renovations; although some say this would be a loan against the Bowlo transferred title and not really from Norths' coffers. 
More machines?
Gambling is not a demand-driven industry, but supply driven, which means 'build and they will come.' The same goes for packaged liquor. The major risk of potential harm is 'exposure' and environments of consumption, i.e. friendly community-accessible venues. Research finds gambling losses increase with the density of pokies. Pokies are designed to entrap, and research has identified features like multiple lines of play, losses disguised as wins and intermittent reinforcement schedules as part of the problem. The truth about pokies is that every button press risks a 15-cents-on-the-dollar loss. The longer the time spent brings ever-diminishing returns and any wins are random. Gamblers keep gambling owing to erroneous beliefs. The main risk is getting hooked from time spent gambling, which some report happening on the first visit or the first 'win'.
Some venues are designed with back doors that give gamblers anonymity to hide away. Venues are welcoming and give free tea, coffee, snacks and sometimes alcohol, and for the lonely, a chat. Norths' website boasts of buttons on machines where you can order a drink and the bar will deliver it. Researchers call this 'staying in the zone' and a lack of 'breaks in play' that could be a wake-up call to someone gambling more than they can afford. 
Generalised and severe harm
The industry claims that problem gamblers are only one–two per cent of gamblers. Some venue managers used to tell me, 'we have none of them in our venue'. This simply is not true. Research funded by the Victorian Responsible Gambling Foundation (Browne et al. 2016) and replicated internationally, dispels this myth. They found it's more valid to speak about generalised and severe harm than 'problem gambling'. 
Harm doesn't correlate with clinical addiction but is widespread across multiple areas of impact: financial, health, psychological, employment performance, family/relationship breakdown and domestic violence. Contrary to industry claims about a one–two per cent rate of 'problem gambling' they found even 'low risk' gamblers reported about 50 per cent of harms – and they got worse for 'moderate' and 'high risk' gamblers.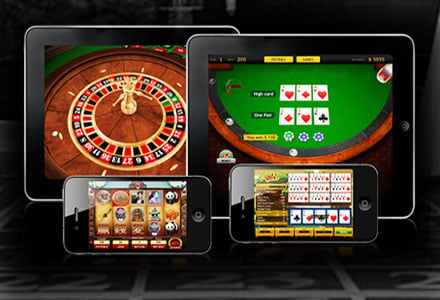 So, gambling itself is a risk, rather than the safe and enjoyable recreational experience the industry promotes. With machines as they are currently designed, the biggest risk is playing pokies on a regular basis, despite the welcoming free tea, coffee and company. Norths' Responsible Conduct of Gaming policy says gambling on machines is entertainment for 'most people who suffer no harm', and perpetuates the myth that 'problems of a personal and financial nature' might occur for 'a small percentage of our patrons'.
So, with time spent on machines, the subsequent losses come with harm and problems. It is up to communities to fend off predatory expansion by the Clubs industry, because the NSW State government is captured by the industry.
Some places have fought off new pokies applications. The regional Victorian arts town, Castlemaine, won against a new venue Club's applicant. Many pubs and clubs are going 'pokie free' because they have invested in alternative business plans. A bowling club in Oakleigh Victoria became a magnet venue for music and fostered an incredible following. The Bangalow Bowlo could do this too.
It is easy to see good reasons why the Bangalow Bowlo should stay in community hands and not give over to what many see as amounting to a land-grab by a big club that will not be accountable to the Bangalow community.