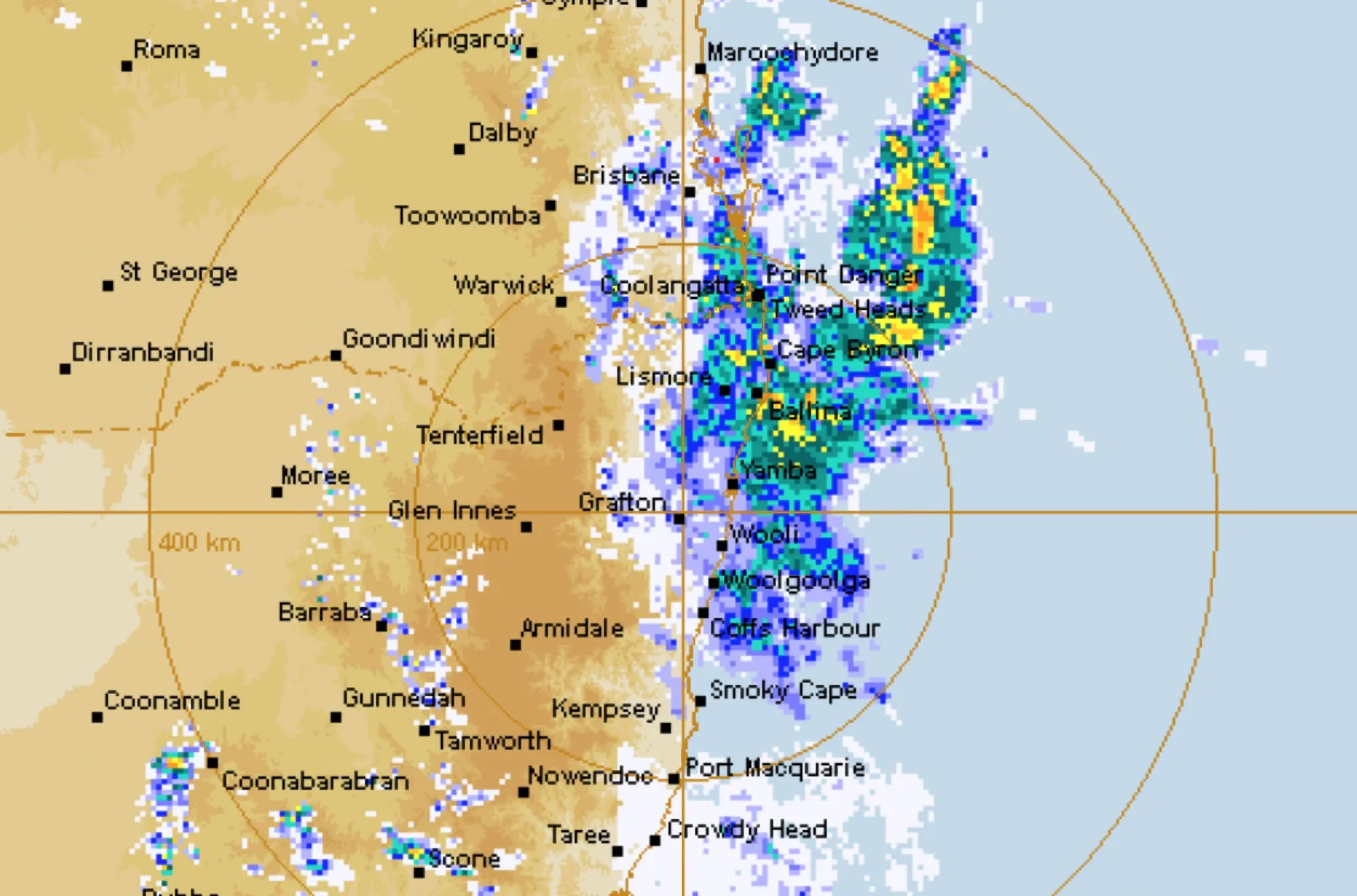 According to the Bureau of Meteorology (BoM), widespread rain and thunderstorms across eastern Australia may lead to more river level rises and flooding in more areas. It is likely these conditions will persist until mid-week before easing.
A severe weather warning for heavy rainfall is in place today for south-east Queensland and north-east New South Wales.
Widespread heavy rain and gusty winds are expected to move south today and tonight, with a flood watch current for the Northern Rivers and parts of the Mid North Coast, Hunter and Greater Sydney catchments.
Dangerous and potentially life-threatening flash flooding
There is a risk of dangerous and potentially life-threatening flash flooding for these areas as well as major riverine flooding.
Severe thunderstorms from today until Tuesday across much of New South Wales, southern Queensland and northern Victoria will bring heavy rainfall leading to flash flooding, damaging winds and possibly large hail.
Major flooding continues across inland New South Wales and northern Victoria. More rainfall is increasing river heights, particularly impacting communities along the New South Wales and Victorian border. Evacuation orders are in place for some locations in Victoria.
Flood Watches are current for New South Wales, Victoria, Queensland and Tasmania. The Bureau will issue more Flood Watches and Warnings over the coming days as rivers respond to rainfall and flooding develops.
Road closures and isolating rural communities
Flooding across large areas of New South Wales is already causing road closures and isolating rural communities and a number of SES evacuation warnings are in place.
Eastern parts of South Australia are also experiencing heavy rain and thunderstorms which will move into western Victoria and New South Wales today.
A severe weather warning is current for parts of eastern South Australia as well western parts of Victoria and New South Wales.
Rain and thunderstorms with heavy falls will spread across Victoria and New South Wales on Monday which could lead to renewed river level rises across Victoria.
A low-pressure system over South Australia and near the New South Wales and Queensland border is combining with a high-pressure system near New Zealand to direct humid tropical air across eastern Australia. This pattern is moving slowly, bringing showers, rain and thunderstorms.
More settled mid-week
The weather is likely to become more settled mid-week, though showers will continue in Victoria and Tasmania.
Far North Queensland and the Top End of the Northern Territory are likely to experience heatwave conditions up to mid-week with a forecast for unusually high temperatures and high humidity.
Know your weather, know your risk.
Communities, especially those living on or near any rivers, creeks and streams or in low lying areas, are advised to stay up to date with the latest forecast and warnings via the Bureau's website and the BoM Weather app, and to follow the advice of emergency services.