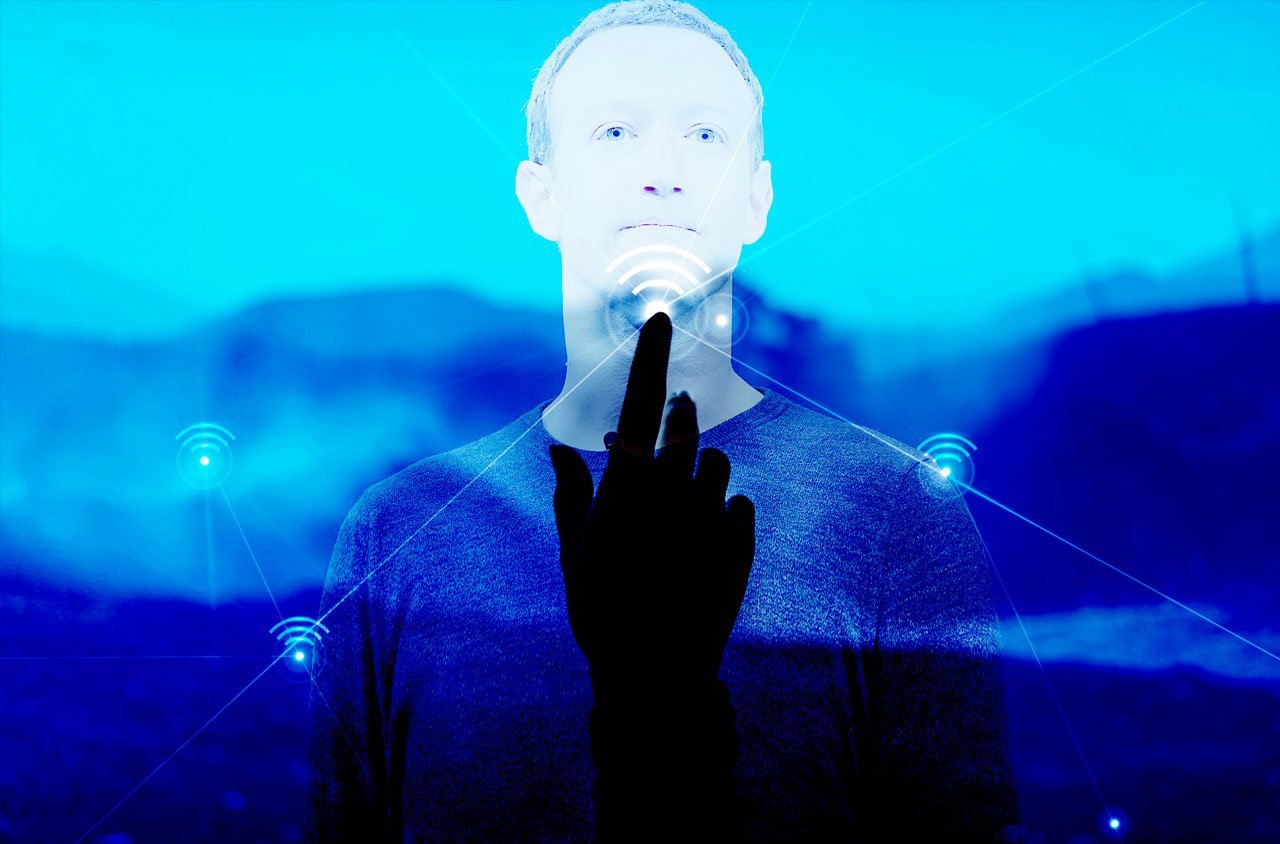 'When we are all in the metaverse'… this is a statement I have been hearing a lot lately. I honestly don't really know what it means. People say it like they know, but I don't think they do. I don't think anyone really does. Except Zuckerberg. Definitely Microsoft. Google are all in. Data farmers are refining the virtual milking machines as we speak. And don't think you don't already have,a hologrammed toe in the water. We signed up years ago. The creepy brand change from 'Facebook' to 'Meta' signalled game on. I thought 'that's a shit name for a friendly way to connect with friends'. Except that's not the purpose; it's simply the lure.
Metaverse, this seemingly mythical place, ain't so mythical, and it is coming soon. Apparently in the next five years. This digital frontier where it's not wood or glass that is the front door, but the humble iPhone. I am not convinced I want to go. I am still paying for my mortgage in the actual verse. I even joined a political party to try to save it. But our future children, they are leaving. They're going somewhere old people don't dare to tread. I mean can you imagine grandma in the metaverse? 'Where's the button for the kitchen?' 'These biscuits suck.' Suddenly grandma is gone. No, she hasn't been euthanased, she's been deleted. 
Some talk of the metaverse like an egalitarian nirvana. A place that heals the financial chasm that exists between rich and poor. Where there is no disability. No racial divide. No gender. Just able-bodied blue people zipping through space and time. This is the spatial computing platform where digital experiences are created as a replica of the real world. But don't worry. This ain't no free world. The corporate giants are busy working out how to own it so we can have all the civilising aspects that destroy and hurt us here. Stuff like currency, trade, economy, and property ownership. Yep, pretty soon you'll be able to buy heaps of nothing. If you are super successful you will be able to own more nothing than anyone else. 
Are we really all going to this place where Pan-like creatures – half goat, half Zuckerberg – eat virtual grass and shit blockchain? Where the people who have sat in bedrooms gaming for the last decade rule? The same people who were forced to counselling because their mum was worried they were the next school shooter? Worried about the violent video games and their lack of connection to the physical world, she never realised they were actually exploring a parallel virtual plane. They weren't being avoidant at all. They weren't 'gaming'. They were 'training' for the future. Oh, and yes they're psychopaths but we all are now. 
Because in the metaverse you don't have to be yourself any more. You can make up a whole new identity. So what happens in this three-dimensional virtual space? Can I be virtually broken into? Can I be cyber-raped? Can we kill people in the metaverse? If we get angry can we chop up their avatar? Can we cyber-stalk? Can we be cyber-stalked? Whom do we call? A virtual cop? Do we call a cop and it ends up being a 14-year-old boy in Cornwall?
I find the idea of a metaverse unsettling. It doesn't feel safe. It feels like a more dangerous frontier than space. Life on Mars is less risky. And it doesn't even have air. The metaverse is our science-fiction future, prepared for us by the new gods: computer programmers and investors. Meanwhile, in reality, in the actual universe, the one our silly old un-updated flesh-and-bone bodies live in, we'll be sitting in our undies, in poverty, while the actual world burns. But we'll be able to upload an avatar who conquers the virtual world. In this metaverese as long as there is enough electricity and silicon, there are endless resources. Unlike Earth, where resources are finite and life has a certain healthy uncontrollable randomness.
In the metaverse nothing is random. Everyone is in control. At least they think they are. Because someone else is in control. 
Someone else has always been in control. Bloody hell, it's him. Yep, it's Mark Zuckerberg in his undies with his gamer helmet on. And nothing is real. We're all characters in Zuckerberg's virtual bid for world domination. There's a knock at the door.
It's his mum. She's angry. He hasn't done his homework. Game over.
Until next time.