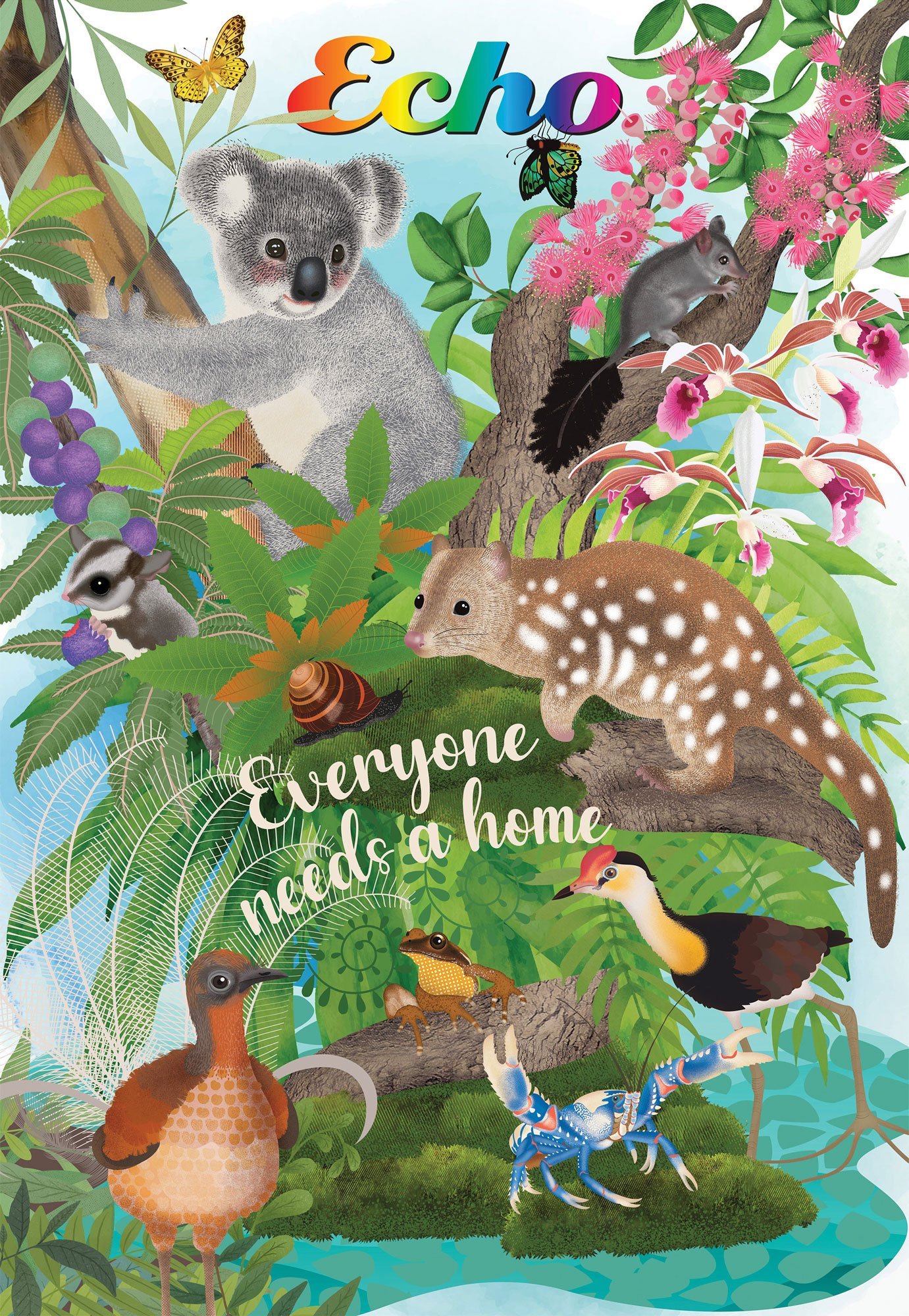 The artwork on the cover of the annual special Christmas edition this week is by Echo artist and talented illustrator, Tamsin Smyth.
The cover is an homage to the many unique and wonderful native plants and animals that call the Byron Shire home, and serves as a reminder of what we stand to lose if we don't care for the precious natural environment that we are blessed with.
With so many local vulnerable species to choose from it was tricky selecting just a few to feature in the artwork. Can you recognise them all?
From top, the animals are: Australian fritillary butterfly, Richmond birdwing butterfly, koala, brush-tailed phascogale, squirrel glider, Mitchell's rainforest snail, spotted-tail quoll, Albert's lyrebird, Loveridge's frog, comb crested jacana, and Lamington spiny crayfish.
Plants featured include the Mullumbimby plum (Davidson's plum), Nightcap oak, coolamon tree, and a special mention for the area's many beautiful orchids.