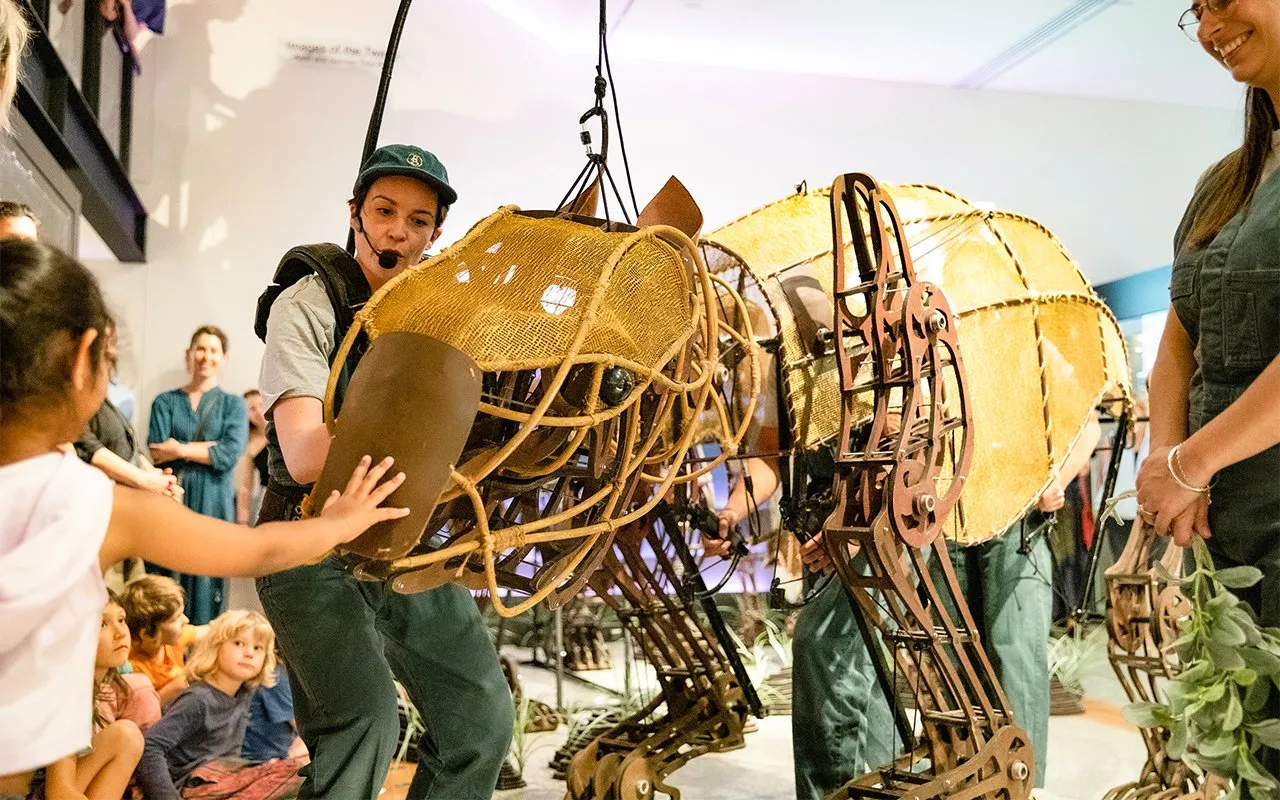 Tweed Regional Museum's Up Late events over the summer will surprise and delight. On Saturday 28 January 2023, the museum is having a Street Party!
The Diprotodons are back for the final Museum Up Late event for Capturing Nature. It will be the biggest of them all! The museum will expand into surrounding streets with activities, music, food stalls, and pop-up bars. You can drop into workshops with eco-warriors, artists, and animal experts, have your face painted, learn from curators, experience the process of wet-plate photography, and dig for fossils.
Follow ancient giants from a forgotten time as they roam the museum and surroundings, lost in a jungle made of concrete, finding food, and interacting with humans along the way. Let your imagination soar as you experience this exquisite, one-of-a-kind open-air puppetry performance from Australian visual theatre masterminds Dead Puppet Society.
The museum has a jam-packed program of fabulous kids' school holiday activities to explore. Subscribe to Museum e-News to be the first to hear about them and have access to early bookings. 
Tweed Regional Museum, 2 Queensland Rd, Murwillumbah. Open Tuesday to Saturday 10am–4pm.
Visit: museum.tweed.nsw.gov.au for more information and follow @TweedRegional Museum for more details.