The NSW Department of Planning and Environment were quick to respond to the article 'A bonanza for developers and land bankers?' published on 21 March 2023 on The Echo online 'to correct the inaccuracies contained in your article'.
Ms Lindy Smith, President of the Tweed District Residents and Ratepayers Association (TDRRA), had highlighted that the state government had confirmed and launched the Rezoning Pathways Program (RPP) on 2 March, the day before the caretaker period started for the elections. This was following the NSW Premier and Minister for Planning announcing the Rezoning Pathways Program on 5 December 2022.
Amanda Fairley, Acting Deputy Secretary, Delivery, Coordination, Digital and Insights, Department of Planning and Environment responded to the article saying, 'The Department of Planning and Environment's Rezoning Pathways Program (RPP) was announced by the Minister for Planning and Minister for Homes on 5 December 2022, nearly three months before the caretaker period began.'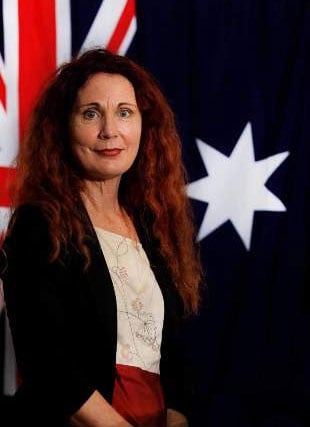 Deferral and consultation sought
Responding to the 5 December, 2022 RPP announcement the Tweed Shire Council had been quick to write to 'the Minister for Planning and Homes and the State Members for Tweed and Lismore seeking the urgent deferral of the recently announced Rezoning Pathways Program (RPP)'. The Council asked for a deferral so that councils and communities could be consulted on the fact that the state was intending to take over significant parts of the planning process. 
Tweed Mayor Chris Cherry told the 15 December Council meeting that the motion 'is asking to have a deferral of this program coming into effect until consultation has occurred with the NSW councils. And allow us to consult with our communities on it. Because the impacts could be quite intense. 
'In our shire the proposal is that any developments that are 300 units or over will be dealt with by the state government – assessed and determined by the state. At the moment there is not a lot of information [as to] how much local planning controls will be consulted, how much our local community would be consulted. It is essentially really taking control out of our planning area. It is not a great thing for local democracy.
'Although everyone wants affordable housing, and housing to be implemented as quickly as possible, we can't do it at the expense of losing our local planning powers,' said Cr Cherry. 
Councillors Dr Nola Firth and James Owen also spoke in favour of the motion.
'I think it is really concerning that the state is doing this without any consultation with us. We have gone to an enormous amount of trouble to develop our own local controls, we are in the process of doing a growth management and housing strategy at the moment. I am very disappointed to find that something like this is happening. It doesn't have to slow down the process of getting extra housing to consult with us,' Cr Firth told the meeting.
'We are very unique up here – planning has been very Sydney-centric. We need to have our own unique options up here. We know our community better than anyone,' said Cr Owen. 
No changes to RPP
It has been confirmed today (23 March 2023) by Tweed Shire Council that the state government went ahead with the RPP with no changes. 
'I understand the release [of the RPP] the day before caretaker period was a shock,' Ms Smith told The Echo. 
'Tweed alone has in the vicinity of 15,000 lots zoned for residential development which accommodates projected growth figures for this Shire.'
President of the Kingscliff Ratepayers and Progress Association (KRPA) Peter Newton agreed with Ms Smith telling The Echo that, 'There is a genuine fear and concern in our community that we are under threat of unsustainable, inappropriate development under the guise of the demand for housing brought about from the devastating floods, lack of affordable housing, the rental crisis etc.
'It is worth noting, that despite the current housing crisis, the Tweed is in an enviable position regarding the need to push forward with housing development. Three major developments (Kings Forest, Cobaki Lakes and Donloe Park) have the capacity to allow the Tweed to meet the housing growth targets outlined in the North Coast Regional Plan (2041) and beyond.  Any proposed housing development beyond this is welcome, but needs to be subject to current, local planning frameworks, certainly not developer-friendly, state-driven "initiatives" such as this.
'Our community does need and expects state planning reform, particularly in relation to floodplain development, short-term rental accommodation laws and the so-called legacy (zombie) developments. What our community does not need is another state-sanctioned program, such as the "NSW Planning Rezoning Pathways Program", which, at the stroke of a ministerial pen, potentially could provide developers with carte-blanche access to lands that should never be developed eg the protected State Significant Farmlands (SSF) of the Cudgen Plateau, flood-prone lowlands and floodplains,' Mr Newton explained.
Land banking
'Our community is already hamstrung by state planning legislation which encourages developers to land-bank through so-called legacy (zombie) developments and programs such as this, which simply can override decades of thoughtfully constructed and highly consultative local planning frameworks, balancing the need for growth and development, while maintaining the fabric, amenity and liveability of the Shire.    
Risk to SSF
'There is an ongoing belief and uncertainty in our community that, regardless of legislation, the protected State Significant Farmlands of the Cudgen Plateau are simply at the mercy of the next major project to come along. Currently, we do not feel that we have the surety of the ongoing protection of this unique and valuable environment, particularly given the apparent rush to implement programs such as this. The "NSW Planning Rezoning Pathways Program" plays right into the hands of those land bankers, such as the so-called Cudgen Connection, who deliberately purchase land under one (protected) zoning and then wait it out and seek a zoning change for no more than commercial gain.
'As a community, we feel as though we've been involved in a never-ending game of "Whack a Mole" in our attempts to stop non-agricultural development on the Cudgen SSF. We want to stop looking over our shoulder knowing that our precious SSF is, without exception, protected and not left to the mercy of land-banking developers or at the whim and stroke of a NSW Planning Minister's pen. The community does not need a state-sanctioned program, which plays into a developers hands without due regard to hard fought for protections and planning frameworks.'
State assurances
In responding to the original article Ms Fairley stated that, 'The Program (RPP) is aimed at increasing housing diversity and supply by rezoning land for up to 70,000 homes by 30 June 2024, and it operates within existing planning legislation.
'Information on affordable housing is publicly available on our website. One of the four criteria that proposals will be considered against for inclusion in the Rezoning Pathways Program is their potential to contribute to new affordable and social housing.
'Rezonings are a normal part of the planning process, and all proposals under this [RPP] program will be subject to the same strict assessment requirements as any other planning proposal, including assessment against state and local planning strategies, as well as consultation with councils and the community.'
Projects submitted?
Ms Smith of the TDRRA said 'I have no doubt this is all about developments such as the Cudgen Connection which has probably been submitted. Perhaps planning should release the projects that have been submitted.'
Developer gift
However, at the time of the announcement Local Government NSW (LGNSW) on 12 December 2022, responded to the RPP saying that, 'Property developers have been gifted an early Christmas present after the NSW government announced it would sideline councils and communities from assessing new major housing developments.'
LGNSW President Darriea Turley AM said, 'By removing council input and community consultation on these major developments, the government is essentially removing the safeguards that protect communities from inappropriate and ad hoc development.'
Cr Turley questioned whether the NSW government was being genuine when it badged the new program as a way of unlocking new homes faster.
'This government is quick to blame delays on councils. Yet it is well established that the overwhelming cause of delays stem from infrastructure delivery issues and other hold ups from a multitude of government agencies,' she said.
'A few years ago, the NSW government took development application powers off Sydney councils and introduced mandatory local planning panels. The argument was that councillors should focus on strategic planning rather than on individual development applications.
'Now with this latest announcement, the government is coming after the strategic planning as well.
'Councils are best placed to make planning decisions in the interests of their community. Sidelining our sector from this critical role will only benefit developers and further degrades the community from having any say about what developments occur in their areas.'