The newly elected NSW Labor government have stopped short of committing to paying volunteers who attend emergencies such as fires and floods, but say there is investment and initiatives underway to support those who volunteer as emergency service members. 
The Echo asked NSW Emergency Minister, Jihad Dib, 'During the 2022 floods, emergency services were clearly under-prepared, and it was the community, not the government or Council, who were on the ground immediately helping/saving each other from life threatening situations. It took around a week for any government assistance to arrive'. 
'Given this, will NSW Labor commit to appropriately fund emergency services, so volunteers are paid for being on call, so they are prepared for future events?'
The minister replied, 'The NSW government remains committed to delivering world-class emergency services, and doing everything possible to keep communities safe from natural disasters'.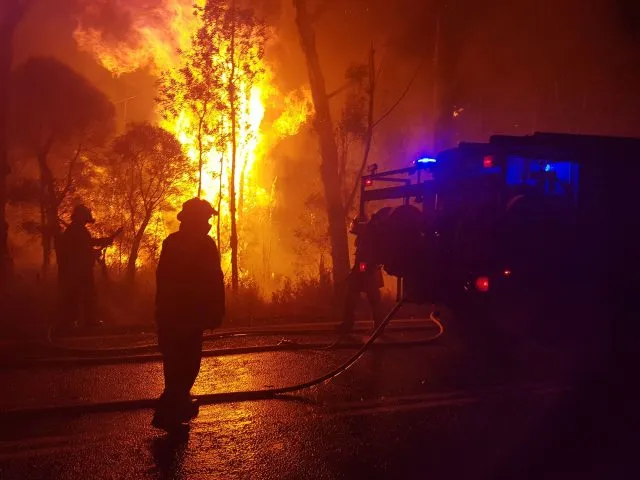 Nearly $200M in funding

 
He said, 'The NSW government has committed almost $200 million in new funding to implement a number of the recommendations from the independent Flood Inquiry, including $159.5 million to enhance NSW's flood rescue capability for our emergency services agencies and volunteer organisations, including the NSW State Emergency Service, Fire and Rescue NSW, NSW Rural Fire Service, Marine Rescue NSW, Surf Life Saving NSW and the Volunteer Rescue Association; $11.9 million to better support volunteerism, including training community members who may become 'spontaneous' volunteers in a disaster'.
'The NSW government recognises that communities play a critical role in responding to disasters. 
'A number of initiatives are underway to support them, including a grants program due to be launched shortly for local initiatives to improve the ability of spontaneous volunteers to respond in the event of an emergency; the development of a short education video resource package to support safe volunteering in high-risk areas; an enhancement of the SES's Spontaneous Volunteering Program; and an expansion of the Aboriginal Community Emergency Management Program Pilot.
'However, this cannot be at the expense of ensuring emergency services agencies are appropriately resourced to respond appropriately in response to disasters.
'This government will carefully consider the funding needs of emergency services organisations as part of the 2023-24 budget process'.