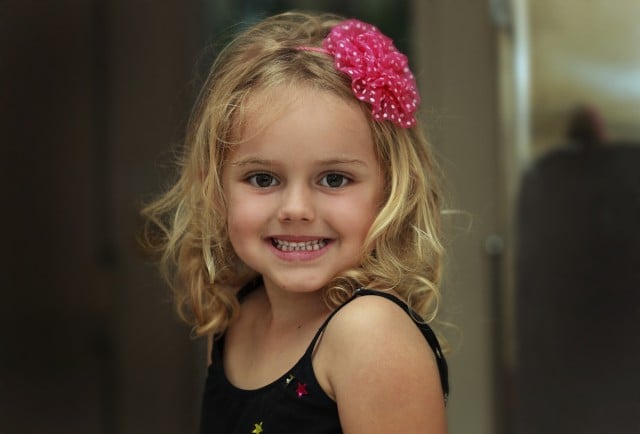 Story & photo Eve Jeffery
At just four years of age, Ocean Shores actress Daisy Sexton is already being watched by millions of television viewers across the US in the new NBC series Camp. The American comedy-drama follows a group of campers and counsellors at a lakeside summer camp named Little Otter Family Camp.
Daisy had a small supporting role as a camp kid called Rita and was featured in a few episodes. She really enjoyed her work on the series, which was filmed near Uki.
'It was filmed in our winter,' says Daisy's mum Katrina, 'so there was a lot of great acting going on with Daisy having to film in summer clothes and pretend not to be freezing.'
The series stars Rachel Griffiths and has shot ten episodes, which are currently airing on NBC in America and will be seen on Channel 7 in Australia at the end of the year.
After Camp wrapped, Daisy went on to film a new kids' TV show for a major Australian network, which will air nationally in 2014.
'Daisy is a born performer,' says Katrina.
'She does ballet, jazz and tap classes each week at Brunswick Valley School of Dance and also does weekly singing and acting classes on the Gold Coast. Daisy enjoys every minute and can't wait to do more!'