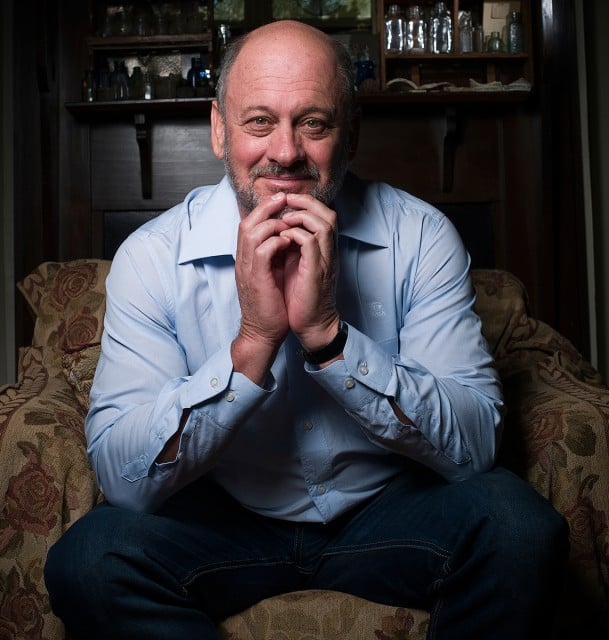 Tim Flannery, the former head of the Australian Climate Commission and 2007 Australian of the Year, and Bob Brown, the former parliamentary leader of the Australian Greens, will head up the environmental component of the 2014 Byron Bay Writers' Festival.
Festival director Edwina Johnson is thrilled that two of Australia's foremost environmental warriors will feature prominently in the program this year.
Flannery highlighted the passion Australians hold for the environment when he and his co-commissioners raised an impressive $1 million via crowdfunding in just five days. These funds were used to launch the Climate Council after the Climate Commission was dismantled in 2013.
'It was incredible to witness so many people prepared to contribute from their own pockets to protect the Australian environment,' says Johnson.
In his recent book, Among the Islands, Flannery outlines his groundbreaking work on the mammals of the southwest Pacific. His findings allowed the International Union for the Conservation of Nature to rank these mammals' vulnerability to extinction.
'In so many ways, this is the critical decade for sustainability in Australia,' says Flannery. 'I look forward to being in Byron Bay with Bob Brown. Together we can outline what's required of our country over the next six years.'
Johnson is delighted that Bob Brown was able to accept the invitation to return to Byron Bay Writers' Festival. 'His determination and commitment to informing Australians about threats to our environment is truly inspiring.'
Brown's visit to the festival coincides with the launch of his new book, Optimism. In Optimism, Brown shares his stories and insights from both his public and private life, revealing the events that have made an impression, the ideas that have caught his imagination and the people that have stayed in his thoughts. Byron Bay is the first stop on Bob Brown's Optimism book tour.
'Both Tim Flannery and Bob Brown have contributed significantly to the preservation of our unique environment. It is a great privilege to host them in Byron for the festival,' says Johnson.
The festival is being held  1–3 August with workshops commencing on 28 July. Earlybird tickets are only on sale until the full program is announced on 6 June.
For more festival information or to purchase  earlybird tickets visit byronbaywritersfestival.com.au or call 1300 368 552.