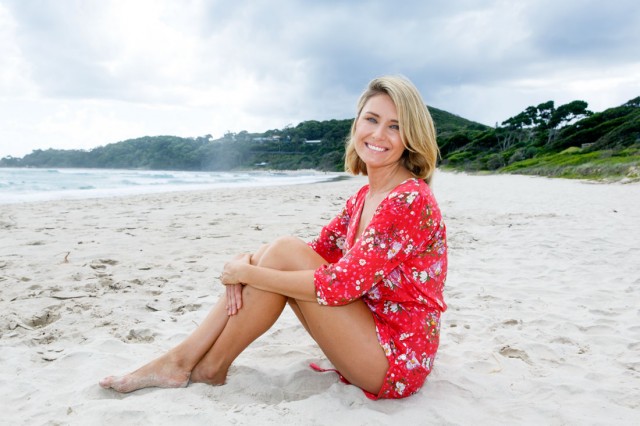 Eve Jeffery
So much more than a pretty face, 'weather girl' Magdalena Roze has two degrees, one of those in the meteorology she delivers to our radio waves and television screens.
Now a Byron Bay resident, Magdalena has gone freelance, deciding to make the sea-change from Sydney with her man, TV chef Darren Robertson, who is part of the new Three Blue Ducks – Byron Bay, opening soon at The Farm in Ewingsdale.
Magdalena hasn't had a lot of time to settle into Byron life as she is currently in the middle of trek training, leading up to the Sydney Coastrek on March 6.
Coastrek raises money for The Fred Hollows Foundation.
On her team she'll be joined by Olympic gold medallist Libby Trickett, mathematician and broadcaster Adam Spencer and columnist Angela Mollard. Together they'll take on the Sydney Morning Herald's team in a race to raise the most money for Fred ­Hollows.
'My friend Adam Spencer rang me out of the blue and asked me to get involved with the walk.
'I said I would but didn't know how long the walk was until he said later, "You do realise it's 55 kilometres". I thought it is a long way but I would love both the physical and mental challenge and I really wanted to support Adam because Fred Hollows personally helped him when he was a child.'
Magdalena will have another important event to plan after the trek, as last month Darren proposed to her after a swim at Clarkes Beach. 'It was a complete surprise. It was a really special moment.
'We go to the beach every day, we go for a swim. I can't believe he left the ring in a box in the sand while we swam! It's nice for me to be able to remember that moment that way.'
For more information about Coastrek, visit www.coastrek.com.au.