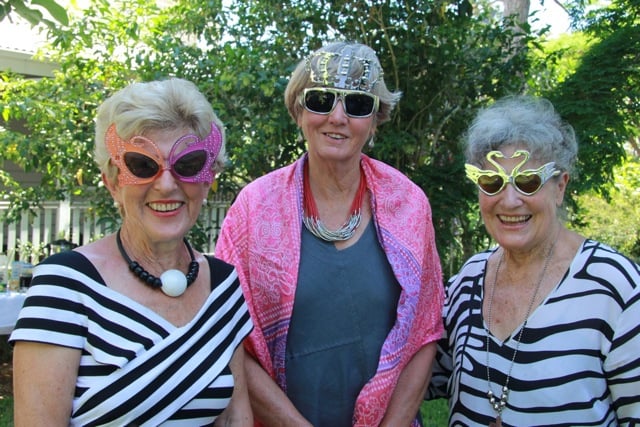 Harpist Margaret Curtis serenaded guests at The Fred Hollows Foundation fundraiser held at Eureka's Gretel Farm yesterday (Thursday November 20).
The event raised $5,545, mostly through the auction of items generously donated by businesses from around the region.  The money raised will go directly to the Foundation to help restore eyesight to people in developing countries and to Indigenous Australians, at the cost of $25 per operation.
"That's 221 eye operations we are supporting through the generosity of guests, who enjoyed a gourmet three-course luncheon by Cracked Willow Catering of Lismore,' said Vicki.
Prizes were awarded for the most outrageous spectacles, with Byron boutique owner and MC for the day, Anna Middleton, taking out first prize, followed by Caroline Shepherd and Jan Carmody.
Gretel Farm, was once the property of the late Kerry Packer and was named after his wife Gretel. It is now the home of Vicki Brooke, whose brainchild yesterday's event was.