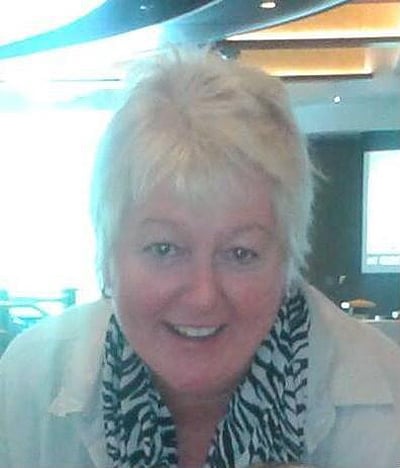 Police have called in the homicide squad over the case of missing Grafton teacher Sharon Edwards, who disappeared after a night out at the Good Intent Hotel at South Grafton on Saturday March 14.
Detective Inspector Darren Jameson told a media conference at the Grafton Police Station yesterday that investigations showed 55-year-old Ms Edwards had returned to her Riverdale Court home around 11pm on the night, to change her clothes, and went out again soon after.
'Whether she did it of her own volition or there was some inducement, we can't say,' he told media.
Police now believe she travelled to the nearby town of Lawrence sometime overnight.
'At this stage of the investigation, it is probable that Ms Edwards has been the victim of foul play,' he told ABC radio.
Det supt Jameson said police were now looking to members of the community to help uncover any clues as to her movements in the early hours of Sunday morning.
Ms Edwards' husband and sons joined police at their press conference yesterday.