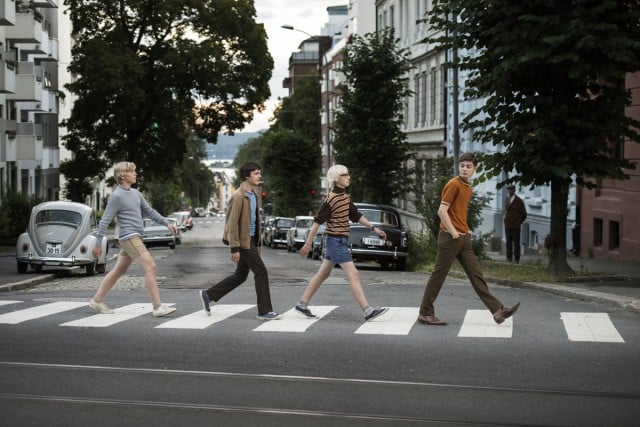 Organisers of the second annual Scandinavian Film Festival in Byron Bay opening on Friday expect a repeat of last year's debut success which saw big crowds of cinema lovers.
The 2015 event which screens at the Palace Byron Bay Cinema for a week from Friday, July 17, showcases 11 of this year's most exciting dramas, comedies and thrillers from Sweden, Denmark, Norway, Finland and Iceland.
It opens on Friday with the uproarious Here is Harold (Her er Harold), a Norwegian road movie about a man who sets out to kidnap the founder of Ikea.
For over 40 years, Harold has been running a successful business, Lunde Furniture. But this comes to an end when Ikea decides to open a new superstore right next door to his small furniture shop.
In mounting anger and desperation, Harold wants revenge. He arms himself with a pistol and sets off for Älmhult, Sweden, in order to kidnap his nemesis – the founder of Ikea, Ingvar Kamprad.
But unfortunately, Kamprad is quite happy to be kidnapped!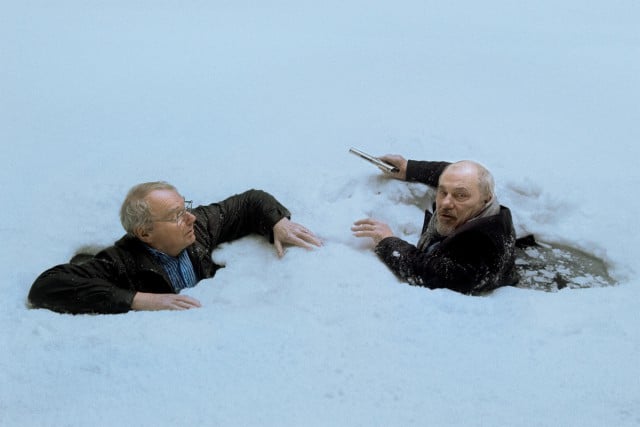 From Sweden,  Young Sophie Bell (Unga Sophie Bell), screening on Saturday, 18 July,h is Amanda Adolfsson's longed for debut feature, and the second film to come out of Stockholm Film Festival's scholarship for female directors.
In this drama inspired by The Virgin Suicides and My Summer of Love, two university friends move to Berlin after graduating, but their dreams are shattered when one suddenly and mysteriously disappears.
Based on a series of Finnish radio plays, The Grump (Mielensäpahoittaja) is a broad satire from director Dome Karukoski (Heart of a Lion) who returns to the comedy-of-bad behavior mode of his 2010 box office hit Lapland Odyssey.
The film tells the story of a set in his ways 80-year-old farmer from rural Finland, who raises hell when he is forced to move in with his city-dwelling son.
Grimur Hakonarson's Rams (Hrutar) was awarded the top prize in Cannes' Un Certain Regard section, with Jury President Isabella Rossellini noting the film was being honored for 'treating in a masterful, tragicomic way the undeniable bond that links all humans to animals'.
Applauded for its wonderfully wry, understated comic moments, Rams centres on two brothers from a remote Icelandic farming valley who haven't spoken in 40 years, but have to come together in order to save what's dearest to them — their prize-winning flock of sheep.
Named by Variety as one of the 'Top 10 Europeans to Watch', Norwegian writer/actor/director Ole Giæver brings us Out Of Nature (Mot nature) a commentary on middle-class life and the Norwegian penchant for idealising nature.
With a wry Scandinavian sense of humor, Out Of Nature is a sharp and compelling film about a put-upon salary man who seeks spiritual and sexual renewal in the great outdoors.
Danish thrillers have certainly captured attention in recent years and in The Absent One a troubling affair involving a double murder of twin siblings is reopened by the Copenhagen cold-case division after the children's' father commits suicide. The Nordic noir mystery switches between the past and the present as it uncovers what really happened in the 1990s at one of the country's poshest boarding schools.
Also screening at the festival is No Thank You, a Finnish comedy about 42 year old Heli, still very much in love with and attracted to her husband – however he prefers spending time with his computer to enjoying sex with her.
The relationship hits serious trouble when the couple's teenage daughter leaves for a month long holiday. Heli's subtle hints and sexy clothes have no effect on her husband and driven to desperation, she begins an affair with a spunky young student.   But not everything goes according to plan…
Another comedy, this time from Norway, is Beatles. Four teenage boys come of age in Oslo at the time when Beatlemania hit Norway. Kim, Gunnar, Ola and Seb each take on one of the Fab Four's names and plan to start their own band during a time of great political upheaval.
At the same time, they struggle through their formative years: battling with archaic textbooks and ancient teachers, and, of course, they discover girls.
Based on Lars Saabye Christensen's beloved bestseller of the same title, Beatles hits all the right notes with a gorgeous soundtrack generating nostalgic recollections of lost innocence and the importance of friendship.
The shifting power balance between Sweden and Norway is explored in Underdog, a tender human drama that touches on themes of class and immigration.
Bianca Kronlöf is outstanding as 23-year-old Dino, one of thousands of young Swedish émigrés scrabbling for work in the Norwegian capital of Oslo. Her new life is a destructive loop of temporary jobs, financial troubles and hard partying until she lands a job as a housekeeper for a wealthy ex-sportsman.
During a few sultry summer weeks she ends up in the centre of an odd and intense love triangle. Underdog was awarded Best New Director at the Chicago International Film Festival and the Critics' Award for Best Film Debut at the Zurich Film Festival.
In the Danish comedy All Inclusive Lise, whose husband has recently left her, reluctantly travels to celebrate her 60th birthday in Malta with her daughters. Things get off to a rocky start as the sexy and chaotic Ditte and her sensible older sister Sigrid don't see eye to eye on how to cheer up their dejected mother, stubbornly fighting over Lise's love and attention.
When a dexterous bartender named Antonio is thrown into the mix, everything becomes a little more complicated in what turns out to be a hilarious whirlwind summer holiday full of laughs, jealousy, love, lies, and disco!
Closing this year's festival on Thursday July 23 is Ingrid Bergman: In Her Own Words. One of Hollywood's most radiant and beloved European imports, Ingrid Bergman becomes more of an icon with every passing year.
In this fascinating festival highlight, Swedish writer, director and film critic Stig Bjorkman has created an intimate portrait that spans the significant periods of Bergman's career: the Swedish period, the Hollywood period, and the Italian period.
A combination of never-before-seen private footage, notes, letters, diaries and interviews with Bergman's children Pia Lindström, Isabella, Ingrid and Renato Rossellini, as well as fellow actors Liv Ullman and Sigourney Weaver, results in a film that is both celebratory and revelatory.
This is a captivating look behind-the-scenes of the remarkable life of a young Swedish girl who became one of the most beloved and celebrated actresses of American and European cinema.
For info on all the festival films and screening dates, go to www.ScandinavianFilmFestival.com, or pick up a program at Palace Byron Bay Cinema.