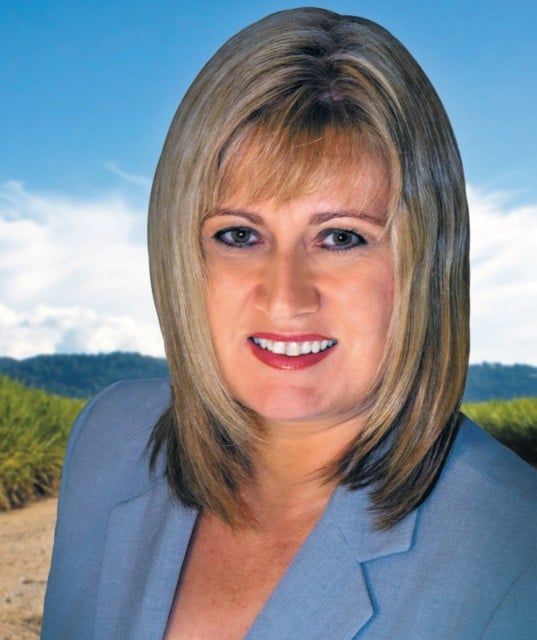 Chris Dobney
The case of two conmen who have been signing up unsuspecting 'students' to dodgy courses outside the Mullumbimby Neighbourhood Centre, revealed by Echonetdaily earlier this week, has been raised in federal parliament.
In a speech on the Higher Education Support Amendment (VET FEE-HELP Reform) Bill on Wednesday, Richmond Labor MP Justine Elliot, told parliament that 'as recently as yesterday… the Echonetdaily, [ran a story] related to some people who were behaving rather unscrupulously near the Mullumbimby and District Neighbourhood Centre.'
'The fact is that, no matter what the government might say, this is exactly what is happening on the ground; it was happening yesterday in Mullumbimby in my area, Ms Elliot said.
'So there are a lot of concerns and we have seen some distressed students sometimes being completely unaware that they have actually even signed up for a particular course. Further adding to their distress is that they often find they have been saddled with a really significant debt. It is particularly unfair and that is why we need to have more action in place than just what the government has put forward,' she added.
Ms Elliot said, the aim of the ALP amendment, which failed along party lines, was to 'protect students and taxpayers by making it easier for a student who has been signed up for a loan inappropriately to have their debt cancelled and for the government to recoup some of the cost from providers'.
According to Labor, VET FEE-HELP loans have skyrocketed from $699 million in 2013 to $1.7 billion in 2014 and the amendment would have seen the introduction of a minimum registration requirement.
'The trading history requirement ensures that new VET FEE-HELP provider applicants have a proven history of delivering quality training. It is very important in terms of the integrity of the scheme overall and the reputation of the sector to have in place measures like that,' she said.
'In addition to the effect of these shonky providers is the concern for the overall reputation of the sector and making sure there are quality providers out there. It is important for all of us to know that there are many outstanding providers in this sector who do a great job.
'That is why the quality of the sector must be improved, because we are only seeing media reports of the dodgy or unscrupulous providers, and we know there are many good ones out there as well. That is why it is important to clean up this whole sector and make sure we have even greater action and more enhanced roles in terms of safety.'
'Labor has consistently called for the government to crack down on the problems relating to VET FEE-HELP. The government has taken almost two years to propose legislation that might actually address some of these issues.
'Labor has also previously called for the Auditor-General to conduct an inquiry into the use of VET FEE-HELP. Over two years and three different ministers, we have seen some tinkering around the edges, but we really need to see some firm and solid action in this area,' she said.
TAFE sale
Ms Elliot also used her speech to take aim at TAFE sales on the north coast, which she said had hobbled the government sector while giving unscrupulous private operators a further leg up.
'At both state and federal levels, the cuts that have been made to TAFE have been extremely harsh. We especially see that in regional and rural areas. We see how it impacts younger people and really devastates their opportunities to get decent training,' she said.
In my electorate of Richmond… this included the full sale of Murwillumbah TAFE, and the government have now admitted that is exactly what they intend to do—sell off the Murwillumbah TAFE.
'In nearby Ballina, soon to be within my electorate, there is the partial sale of the Ballina campus. There has been a huge community outcry in relation to this. The community do not want to see this happening. They know how important our TAFE is.
'TAFE plays an important role in our towns and TAFE means that so many local students can access the education and skills they need. It is especially important in regional areas, where we consistently see high levels of youth unemployment,' Ms Elliot said.