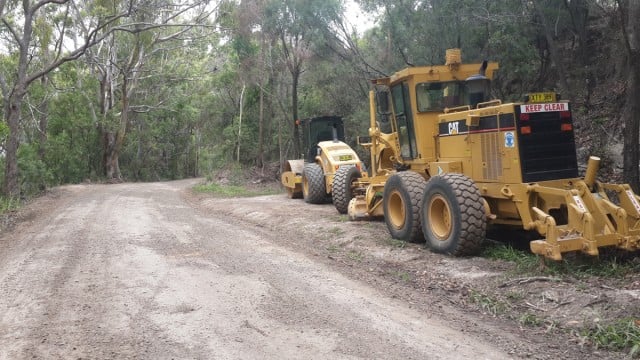 Byron Shire Council has forged ahead with the Special Rates Variation (SRV) amid fears of amalgamation at Thursday's council meeting. The SRV is primarily aimed at fixing the Shire's roads.
Following comments from the public that were against the rise, councillors took around an hour discussing how the increase could be reduced for residents and the possibility of the burden being more equitable with tourist operators sharing more of that cost. 
Councillors called into question their commitment to transparency when nominating a new member to the Regulatory Working Group (RWG) for North Byron Parklands festival site at Yelgun. Councillor Alan Hunter called the process 'sloppy,' in nominating a third member of the RWG. Cr Paul Spooner pointed out due process had been done in nominating the two sitting community members and both opposed the motion. 
The appointment was supported by the Yelgun progress association said Cr Cameron.
While  there was no mention of alternatives, the obvious solution was to call for a tender for the third the position in the RWG.
Councillor Basil Cameron with the support of all other councillors – Cr Hackett absent – went ahead with the appointment. 
Councillor Hunter's development application (DA) before council was refused with Crs Hunter and Spooner declaring a conflict of interest in the DA. Councillors voted to let the trail period of his current DA run to its end and consider the review of the overall operations required at that point.
Having looked into the support for evening council meetings, Cr Sarah Ndiaye proposed that two meetings be held in the evening over the next year to facilitate broader community access. This motion was passed with Crs Hunter and Jeanette Martin opposing. These evening meetings will take place on February 23 and August 24 at the Mullumbimby council chambers.