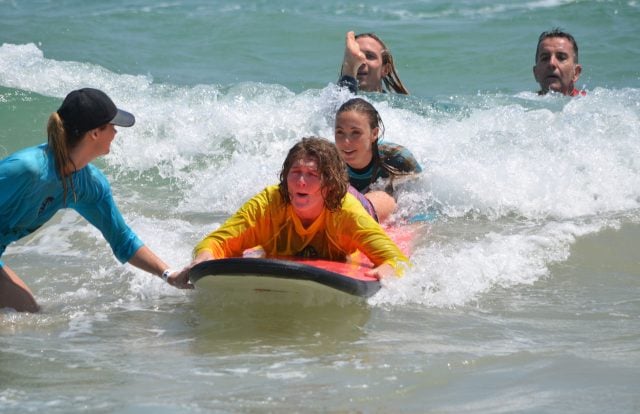 Diana Willis
The International Day of Disabilities was celebrated by Far North Coast Disabled Surfers at Clarkes Beach on December 3.
At least 40 participants enjoyed a picture-perfect day along with more than 100 excellent  volunteers.
Many thanks to all the helpers on the day, sign-on, catering, and water people, and a massive thanks to the executive committee of the DSA.
Our next gathering will be held at Kingscliff Beach, Coastguard end, January 29.
We are looking forward to catching up with all the Byron Crew again on March 25 when we will draw our free surfboard going to one lucky volunteer of the season.
All volunteers are automatically entered.
Until then keep putting 'Smiles On Dials'.