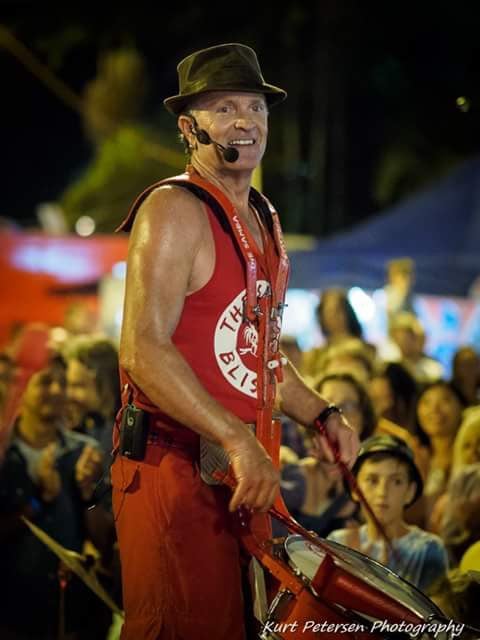 Celebrations of the life of Samba Blisstas founder Paul Barrett will take place on February 4, 2017 from 10.30am on the beautiful grassed reserve, beachfront Cabarita Beach Hotel. Paul passed away during the early hours on January 13, 2017 at the Prince Charles Hospital Brisbane following heart failure late last year. 'Paul's life journey was fulfilled as a professional artist, musician, team builder and entrepreneur spanning over three decades of pure dedication. Contributing his unique magic, craft and vision, heartfelt impressions and tributes are flowing through the hearts of our communities. Saturday the 4th February the Barrett Family, Friends and Community will collectively come together to celebrate the legacy this magnificent Leader has instilled as he is celebrated for connecting and igniting the rhythms of our soul,' shared a family friend.
Paul's mother Bettina has released the following words in memory of her beloved son:
'The moment you left me my heart was split in two, one side filled with memories, the other side died with you. Rest in peace my beautiful son, you fought so hard to stay. Remembering you is easy, I do it everyday. Love always Mum x'
All future events for the Samba Blisstas have been canceled inclusive of The Rails this Australia Day.