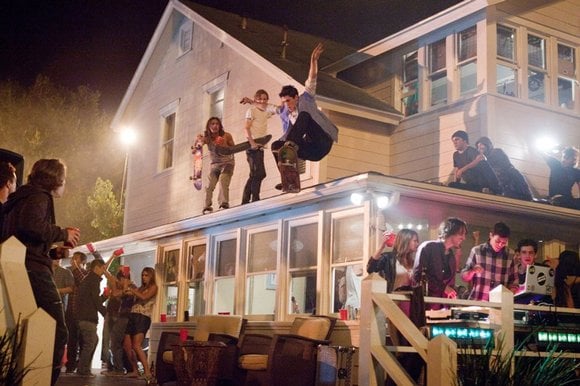 A Bangalow teen learned a valuable lesson on Saturday (February 4), when gatecrashers raided  a party she  promoted on Facebook while her parents were away.
Although she only intended to invite a few friends, the open Facebook invitation alerted gatecrashers, who damaged the family home, throwing food and condiments throughout the house.
It has also been reported that property was stolen.
Police strongly suggest that personal invitations be used when holding a party to reduce the chances of unwanted guests.
Drugs found at beach party
Meanwhile, at South Golden Beach, a group of backpackers fled a beach party, leaving behind personal belongings and drugs.
At about 8.20pm on Saturday police were called to Golden Beach after members of the public reported a beach party being held by young people.
Police say that as they arrived the young partygoers ran off, leaving behind a number of backpacks.
When police searched the bags in an attempt to identify the owners, they say they found drugs inside. They have not revealed the type or quantity of drugs seized.
The offenders have not been identified yet but an investigation is continuing.
Police are aware that South Golden Beach is a popular location for young people and encourage local residents to continue to notify police if they require police assistance.